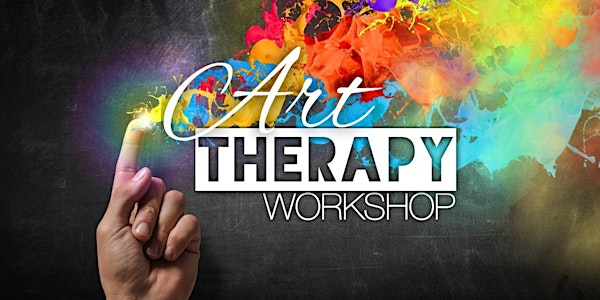 Art Therapy Workshop by Paul Lee - NT20230403IATW
Experience the benefits of art therapy through hands-on activities and facilitation.
When and where
Date and time
Mon, 3 Apr 2023 18:30 - 21:30 +08
Location
Brahm Centre @ Newton 47 Scotts Road #04-02A Singapore, 228233 Singapore
About this event
WHAT?
During this 3 hour workshop, participants can experience the benefits of art therapy through hands-on activities and facilitation. Through the process of creating art, each participant will be given the opportunity to reflect and this will help increase self-awareness and healing from emotional distress
Course Objectives:
For participants to experience, through the medium of art, increased self-awareness and healing from emotional distress
Topics Covered:
Introduction to Art Therapy
Understanding the benefits of Art Therapy
Personal sharing/experience/awareness through the workshop
Learning Outcomes:
Developing healthy coping skills and focus
Increasing communication skills
Developing Self Awareness
WHEN?
Monday, 3 April - 6.30pm-9.30pm
WHERE?
Brahm Centre @ Newton
Minimum 12 students to start workshop**Art Materials are included.
COURSE FEE:
$100 |$20 for seniors eligible for National Silver Academy (NSA) subsidy*
*NSA subsidy is for Singaporeans and Permanent Residents aged 50 and above.
In addition to NSA subsidy, course fee may be offset by SkillsFuture Credit (SFC).
Payment Procedure:
1) Upon registration, course participants are to make payment for the course through Brahm Centre's Eventbrite page.
2) Participants have to claim with SFC before the course start date through the SkillsFuture portal, https://www.myskillsfuture.gov.sg/content/portal/en/index.html
3) Brahm Centre will reimburse the amount that is successfully claimed upon receipt of the funds from SFC. This procedure can take up to 12 weeks from the course start date.
4) Participants must achieve a minimum of 75% attendance, to be eligible for their SkillsFuture Credit reimbursement.
Notes:
• Please note that payments for courses are non-refundable.
• There are no make-up lessons if you miss the session.
• Brahm Centre reserves the right to replace a trainer, should the trainer be unable to conduct the class due to unforeseen circumstances.
Trainer Bio
Lee Thiam Seng(Paul) is an artist, art therapist, and consultant. He is the founder of UniquArts and Technologies. Mr Lee holds a Master in Arts-Art Therapy with LASELLE College of the Arts, and a Bachelor of Management Degree with Royal Melbourne Institute of Technologies. He is trained in fine arts at the Nangyang Academy of Fine Arts (NAFA). He is the Author of the Drawing Is Easy books series. He is experience in running Art Therapy for Individual and group sessions at hospitals, schools and corporations.
About the organiser
Brahm Centre is a leading course provider of a wide range of science-based mindfulness programs to reduce stress and enhance well-being in today's fast paced world. We have worked with healthcare agencies, schools and corporations to equip employees, parents and students with mindfulness tools to help them stay physically and mentally well. 
Course graduates may enhance their practice by joining our weekly mindfulness clubs. Furthermore there are free regular health talks conducted by healthcare professionals and qualified speakers open to the public.
Launched in 2012 as a charity that aims to promote happier and healthier living, Brahm Centre is a full member of the National Council of Social Services and an Institution of Public Character.
Come begin your mindfulness journey with us. 
Please note that all course registrations are NON-refundable. Transfer of selected mindfulness courses is subject to a $30 transfer fee and a $10 admin fee for a mindfulness make-up class. There are NO transfers or make-up classes available for all other courses.