Cuturi Gallery is proud to present Ashes To Rust, a solo exhibition by Lionel Sabatté (b. 1975, France).
About this event
Cuturi Gallery is proud to present Ashes To Rust, a solo exhibition by Lionel Sabatté (b. 1975, France). A multifaceted artist, Sabatté uses different mediums as a means to communicate his ideas. These have come in the form of sculptures made from tea leaves, oil paintings, and mixed media paintings. In this series, Sabatté flaunts his skill through an entirely new selection of works made specially for this show. Ashes To Rust presents the wondrous possibilities of different elements coexisting together.
Inspired by nature and his everyday surroundings, Sabatté uses the analogy of change and evolution through his oxidised creations. With animals being the common theme in his oeuvre, Sabatté plays with the idea of the phoenix as a mythical animal that can be interpreted in different ways.
Taking in the visual qualities of how a phoenix looks, the amalgamation of materials gleams iridescent tones of blue and gold that permeate his drawings. Composed of liquid iron and bronze, the artist adds liquid oxygen to accelerate the rust process that activates the intense colours and textures as seen in his works. What started off as a drawing is then cultivated in the form of a sculpture as the materiality of the rust comes into play.
Employing a technique of gestural movements, Sabatté's phoenix drawings are created primarily based on intuition. His imagination leads his art style towards a direction that interplays between methods of abstraction and figuration. The alchemy of substances in his works captures the immediacy of not only his creative process but also the liveliness and subject matter Sabatté seeks to convey in his works.
Ashes To Rust will be on view at Cuturi Gallery from November 27 to December 19, 2021. Opening Day on November 27 from 12 to 7 pm. Admission is free.
Lionel Sabatté's work revolves around the notion of the living, often paying tribute to the temporary state of the living. From the residual grotesque, materials he uses, he brings to life a bestiary made up of hybrid creatures: unicorns made of concrete and turmeric, fishes from the abyssal depths made with iron and coins, butterflies repaired with pieces of dead skin, wolves and swans in dust and, and human silhouettes derived from scraps of concrete.
His sculptures hold the forms of viscous concrete units resembling decaying and melting animal remains. His distinctive sculpting style allows for a form of spatial awareness with the search for representations in each piece: take for example his sculpted backs of herbivores moulded together from tea and cement. His paintings on the other hand use the gestural abstraction technique to transform his manifestations of his imagination into vivacious paintings. Sabatté believes his paintings give the viewer access to other worlds, showing layers upon layers of depth and allow us, temporarily, to peer into his imagination.
Sabatté's works have been shown at the National Museum of Modern Art, Musée des Arts et Métiers and Musée d'art contemporain de Montréal in France. His works have also been exhibited in Galleries across Europe and Asia. Lionel Sabatté is the Winner of the 2019 Foundation Del Duca Award, 2018 Patio Maison Rouge Award and 2017 Drawing Now Award.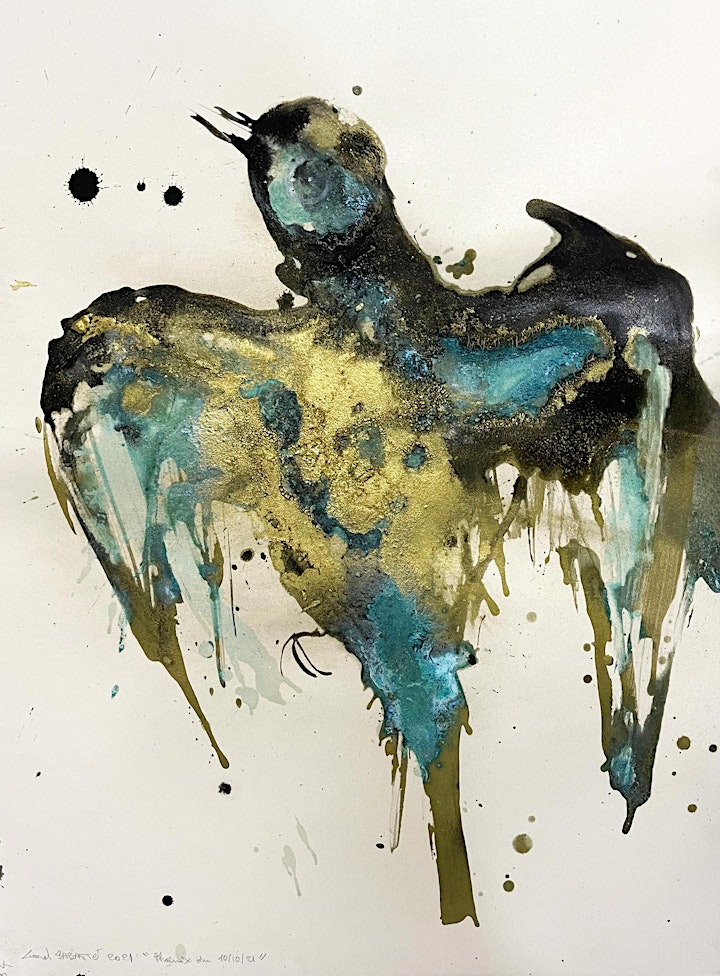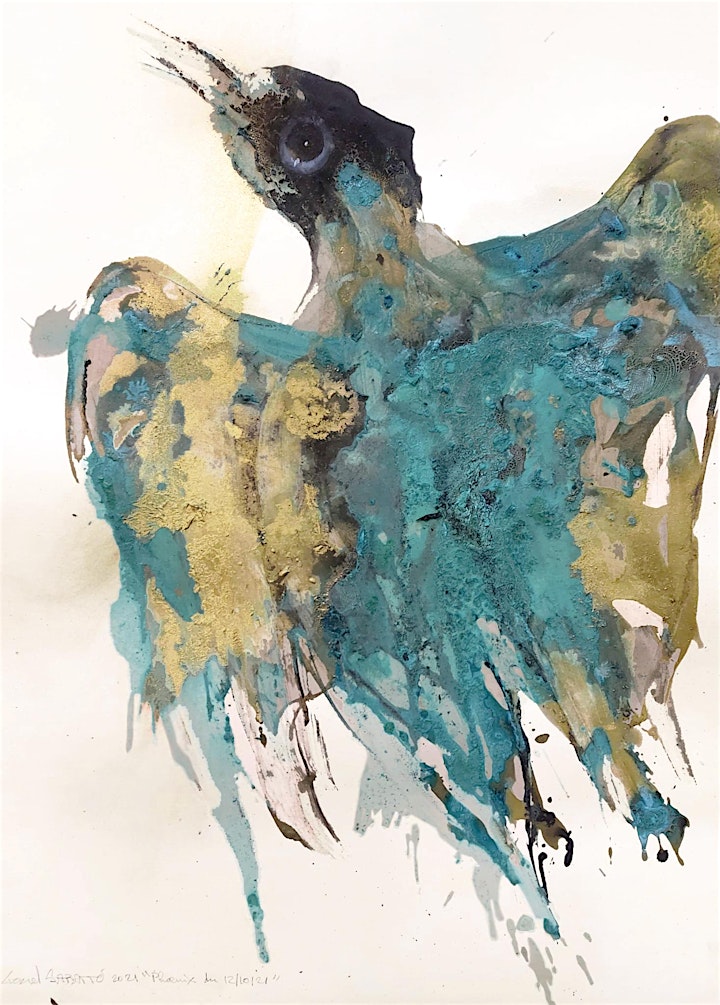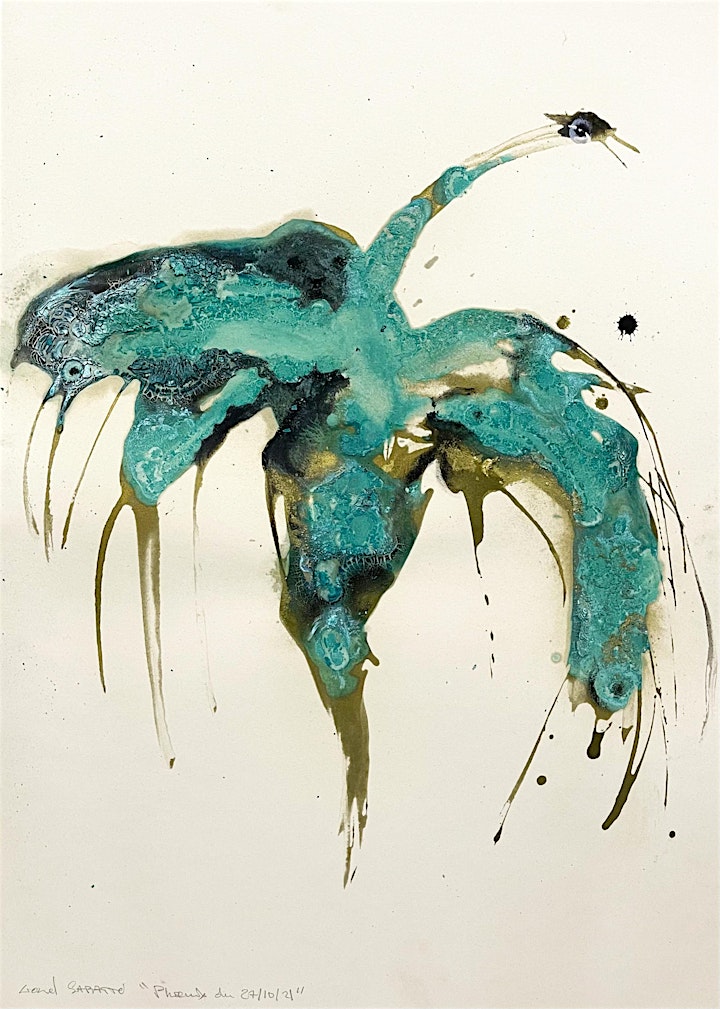 Organiser of Ashes To Rust: Lionel Sabatté
Cuturi Gallery is a next generation art gallery founded on the belief that art should be empowering and meaningful for everyone. The gallery connects broad audiences to high-quality art by diverse talents that speaks to the heart and tells the story of an undiscovered generation of aspiring artists that will have the art world aching for more. A game-changing initiative, c/discoveries is committed to nurturing emerging artists who need mentorship, financial backing and guidance while c/residency, an artist-focused programme provides a conducive environment for artists-in-residence to focus on their creative pursuits and gain new insights into their practice, both locally and internationally.

Follow us on social platforms @cuturigallery for gallery news and activities.