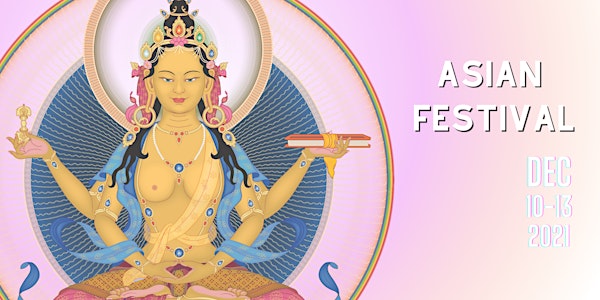 Asian Festival 2021 (Online)
Blessing Empowerment of the Great Mother Prajnaparamita and teachings on the Three Principal Aspects of the Path wit Gen-la Kelsang Khyenrab
Refund Policy
Contact the organiser to request a refund.
Eventbrite's fee is nonrefundable.
About this event
Everybody is welcome to join us for this spiritual holiday!
The Perfection of Wisdom reveals the true nature of reality. The great masters Nagarjuna and Je Tsongkhapa clarified this to be Buddha's ultimate view. This special view, known as 'the union of appearance and emptiness, as well as the paths of renunciation and bodhichitta were succinctly presented in the timeless text 'The Three Principal Aspects of the Path', carefully translated by Venerable Geshe Kelsang Gyatso in his book 'The Mirror of Dharma with Additions'.
Join us for this online Asian Festival where Gen-la Kelsang Khyenrab will be granting the blessing empowerment of the Great Mother Prajnaparamita, who is the embodiment of the Perfection of Wisdom and teaching us the Three Principal Aspects Of The Path. By taking these teachings to heart, we can realize Buddha's ultimate view, and become an enlightened being ourself.
---------------------------------------------------------------------
To Book for Mandarin or Cantonese Translation [CLICK HERE]
---------------------------------------------------------------------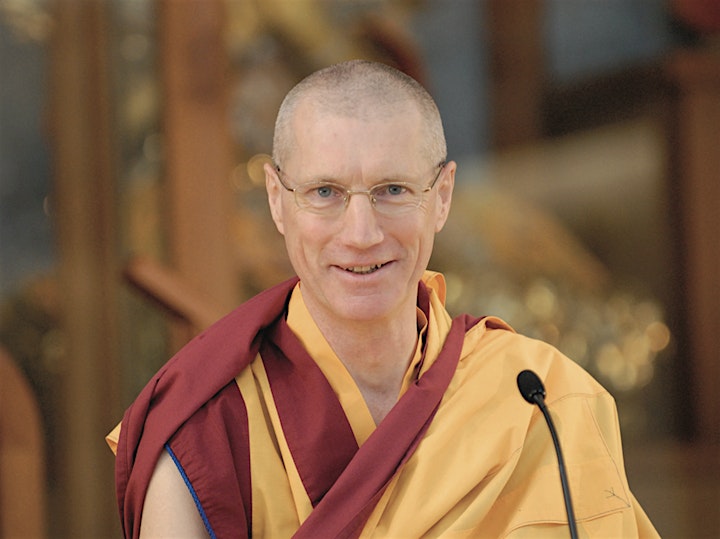 About The Festival Teacher:
Gen-la Kelsang Khyenrab is a retired General Spiritual Director of the New Kadampa Tradition– International Kadampa Buddhist Union (NKT-IKBU) and has trained closely with Venerable Geshe Kelsang Gyatso Rinpoche for 40 years and holds the lineages of his blessings in his heart. He is an internationally renowned teacher and English Buddhist monk who is greatly admired throughout the world for his powerful teachings, his wisdom, as well as his pure example of humility and loving-kindness.
He is also well-known for his deep understanding of Buddha's teachings and his ability to convey their profound meaning in a very clear and accessible way. We are extremely fortunate to have the opportunity to receive teachings directly from him.
TIMETABLE:
Friday 10/12
7.30pm – 9pm: Introduction with Gen Tonglam
Saturday 11/12
9am- 10am: Meditation with Kelsang Rabka
11am – 1pm: Empowerment with Gen-la Khyenrab ** Empowerment is at scheduled time only. Not available for catch-up. **
3.30pm- 5pm: Teaching 1 with Gen-la Khyenrab
7.30pm- 8.30pm: Wishfulfilling Jewel with Tsog Puja
Sunday 12/12
9am- 10am: Meditation with Kelsang Rabka
11am- 12.30pm: Teaching 2 with Gen-la Khyenrab
3.30pm- 5pm: Teaching 3 with Gen-la Khyenrab
7.30pm- 8.30pm: Wishfulfilling Jewel with Tsog Puja
Monday 13/12
9am- 10am: Meditation with Kelsang Rabka
11am- 12.30pm: Teaching 4 with Gen-la Khyenrab
3.30pm- 5pm: Teaching 5 with Gen-la Khyenrab
--- Festival Ends ---