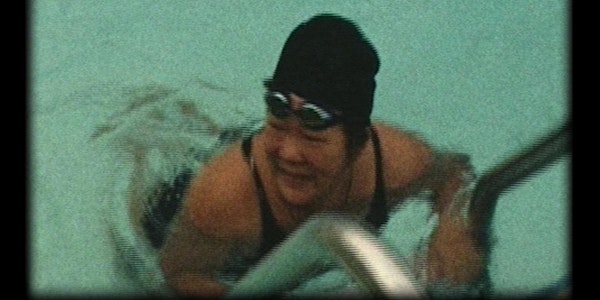 Asian Film Focus 2017 Short Film Screening 3
When and where
Location
Objectifs 155 Middle Road Singapore, 188977 Singapore
Description
Over the course of the Asian Film Focus, Objectifs brings you a selection of short films that revolve around the theme 'Time Machine'. These works from Vietnam, India, the Philippines and Singapore, delve into notions of archival and found footage in the context of contemporary filmmaking in Asia. What can we glean from these glimpses into the past, and what does it say about our present and our future?

To find out more about the Asian Film Focus, click here.
Programme Duration: 41 min. | There will be a post screening Q&A session | M18: Sexual scene and nudity
1. "A Very Old Man With Winged Sandals" by Yashaswini Raghunandan / 18 min / India
The film elucidates Comrade Anil Kumar Rai's ideas and philosophies. AK Rai played a key role in organising workers, farmers and adivasis to fight for an independent Jharkand. He started the Bihar Coilery Kamdar Union with the coal miners in Jharkand to fight against the mafia in the late 1960s, which is active to date. The film explores the complexity of the lives of coal miners prone to disasters and accidents, one being the Chasnala Mine Incident in 1975, where more than 350 coal miners drowned, when a lake broke into the mine. The film is a blend of mainstream film footage, current images of coal miners in Dhanbad, archival images and AK's voice to mark the poignancy of an eternal battle.
2. "Landscape Series #1" by Nguyen Trinh Thi / 5 min / Vietnam
As the journey starts, wide empty landscapes make one wonder what one is looking for. A mysterious object? A crime scene? Something horrifying? The scenes are getting more and more specific, but they do not lead to any concrete solution - only an injury in place of a metaphor.
3. "Darna: A Stone is a Heart You Cannot Swallow" ("Nang Gabing Maging Singlaki Ng Puso Ang Bato Ni Darna") by Jon Lazam / 6 min / Philippines
In this novel retelling of an old story, Darna wakes up to discover that her magical stone has grown as big as her heart. Alone in a world where silence is her only companion, she learns to come to grips with the finitude of love.
4. "Mama Goes to Swim" by Ang Sookoon / 5 min / Singapore
A simple record of a day in the life of the filmmaker's mother.
5. "Rust" ("Kalawang") by Cesar Hernando, Eli Guieb III & Jimbo Albano / 7 min / Philippines
One of the most prominent and well-crafted films that emerged from the Christoph Janetzko experimental film workshops, "Kalawang" is a satirical piece that uses found footage of war, sex, and pop culture to unpick the cultural and libidinal complex of colonisation.
___________
About the Asian Film Focus

The Asian Film Focus promotes the creation and appreciation of independent films from the region. It is dedicated to the short film genre, cinema's most democratic and expressive form. Each year, we work with the foremost film programmers in Asia to bring audiences exciting gems from different countries, with a different theme each time. Through screenings, panel discussions, and networking sessions, industry and audience members can come together to discuss trends and developments in film, and forge a community that celebrates the creative power of filmmaking.

To find out more about the programme, click here.
Header image from "Mama Goes to Swim", © Ang Sookoon