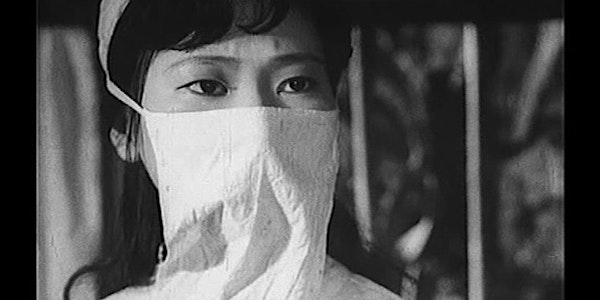 Asian Film Focus 2017 Short Film Screening 4
When and where
Location
Objectifs 155 Middle Road Singapore, 188977 Singapore
Description
Over the course of the Asian Film Focus, Objectifs brings you a selection of short films that revolve around the theme 'Time Machine'. These works from Vietnam, India, the Philippines and Singapore, delve into notions of archival and found footage in the context of contemporary filmmaking in Asia. What can we glean from these glimpses into the past, and what does it say about our present and our future?

To find out more about the Asian Film Focus, click here.
Programme Duration: 48 min. | There will be a post screening Q&A session | PG13
1. "Coming Attractions" by Min-Wei Ting / 5 min / Singapore
"Coming Attractions" is a two-channel video where pictures and sounds from acclaimed American war films released between 1977 and 2015 have been remixed; the work engages the spectacle of cinematic warfare to explore the ideologies of imperialism and politics of representation advanced through the Hollywood gaze.
2. "Song to the Front" by Nguyen Trinh Thi / 6 min / Vietnam
"Song to the Front" abstracts a feature-length 1970s Vietnamese war propaganda film and its aesthetic and political elements into a 5-minute vignette. Set to Stravinsky's The Rite of Spring, which represented a sacred pagan ritual in pre-Christian Russia where a young girl dances herself to death to propitiate the god of Spring, "Song" deconstructs the melodramatic and romanticised elements of the original social-realist drama. Playing with the original plot line in an ambiguous manner, the filmmaker desires an imaginative space for the viewer's reinterpretation of the historical event and perspective.
3. "White Gorilla" by Charles Packer / 16 min / Singapore
Filmmaker Charles Packer chronicles his grandfather's life. Using photography, home videos, interviews, his grandfather's writings as well as footage taken while following in his grandfather's footsteps to create a unique work of portraiture that explores how we remember our departed loved ones.
4. "Once Upon a Time" ("Minsan Isang Panahon") by Melchor Bacani III / 4 min / Philippines
An experiment in optical printing using Super 8 home movies and hand-coloured found film material. The film was created during the influential Christoph Janetzko workshops, conducted in 1989 and 1990, in collaboration with Mowelfund Film Institute, Goethe Institut and the Philippine Information Agency.
5. "Straight 8 - A Portrait of Tom D'aguiar" by Ayisha Abraham / 17 min / India
"Straight 8 - A Portrait of Tom D'aguiar" is an attempt to revisit a collection of home movies that date back to the 1940s, in and around Bangalore. The home movies were from an old house that was about to be demolished, where the filmmaker found a plastic bag of films made by Tom D'aguiar.
___________
About the Asian Film Focus
The Asian Film Focus promotes the creation and appreciation of independent films from the region. It is dedicated to the short film genre, cinema's most democratic and expressive form. Each year, we work with the foremost film programmers in Asia to bring audiences exciting gems from different countries, with a different theme each time. Through screenings, panel discussions, and networking sessions, industry and audience members can come together to discuss trends and developments in film, and forge a community that celebrates the creative power of filmmaking.

To find out more about the programme, click here.
Header image from "A Song to the Front", © Nguyen Trinh Thi