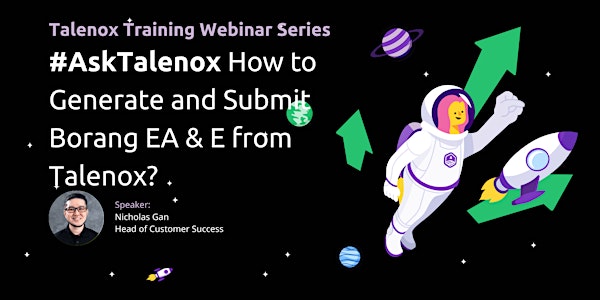 #AskTalenox How to Generate Borang EA & E from Talenox?
Talenox Tax Training Webinar Series: In this webinar series, you'll learn how to generate and download your Borang EA & E from Talenox.
About this event
Agenda
3:00pm - 3:05pm | Attendance Check-in
3:05pm - 3:15pm | Introduction to Talenox and Product Updates
3:15pm - 3:45pm | In-depth Training on Borang EA & E generation
3:45pm - 4:00pm | Ask Me Anything (AMA) and Post-Webinar Poll Participation
During this session, we will guide you through the following:
1. Brief run-through of end-to-end payroll processing
2. Tax forms
Syncing payments to Borang EA & E
Meet Nicholas from Talenox
As Talenox's Head of Customer Success, Nicholas is in charge of making sure Talenox's in-house customer support runs smoothly. Known for being the man who stays unflinchingly calm even amidst chaos, you can always find Nicholas behind the screen advising Talenox users on the best way to carry out their HR operations.
Talenox has been nominated Best Payroll Software by HRM Asia and is partners with Asia's leading banks such as DBS and OCBC. Headquartered in Singapore, Talenox is also localised for Malaysia and Hong Kong.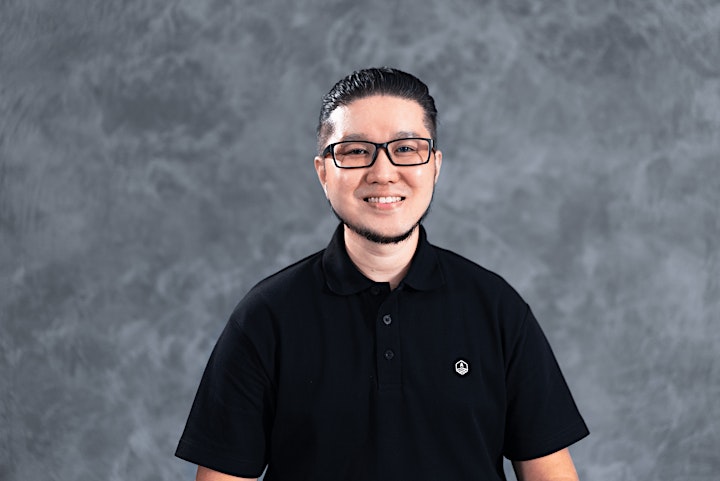 Terms & Conditions
Screenshots, video recordings and/or Facebook/YouTube Live recordings may be taken during the webinar. If you do not wish to be included in any of these media, do switch off your webcam or let us know.
By booking to attend this webinar, you read, agree and consent to our Privacy Policy (http://talenox.com/privacy-policy) and Terms of Conditions (http://talenox.com/terms-of-service). You also agree and consent to Talenox storing and using your data (i.e. name, organisation and email address) for event preparation such as attendance lists, etc., and other professional purposes. In addition, you agree and consent to Talenox using your data to notify you of other events/conferences/webinars, and sharing your data with relevant event partners and sponsors in connection with the webinar.