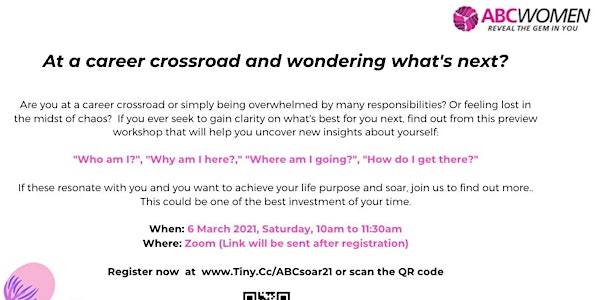 At a career crossroad and wondering what's next?
Uncover new insights about yourself and how to better equip yourself at crossroads.
About this event
Women wear many hats in our lives.
Have you ever wondered :"Who am I?", "Why am I here?", "Where am I going?", "How do I get there?"
If the above resonates with you, join us to find your purpose in life and discover the gems in you!
Let's Soar!