Description
Have you been cracking your brain on how to beat inflation? How to beat the Savings Accounts Interest Rates offered by banks? Discover how to make your money work harder on AUTO-PILOT!
Here's the Agenda for this exclusive evening.....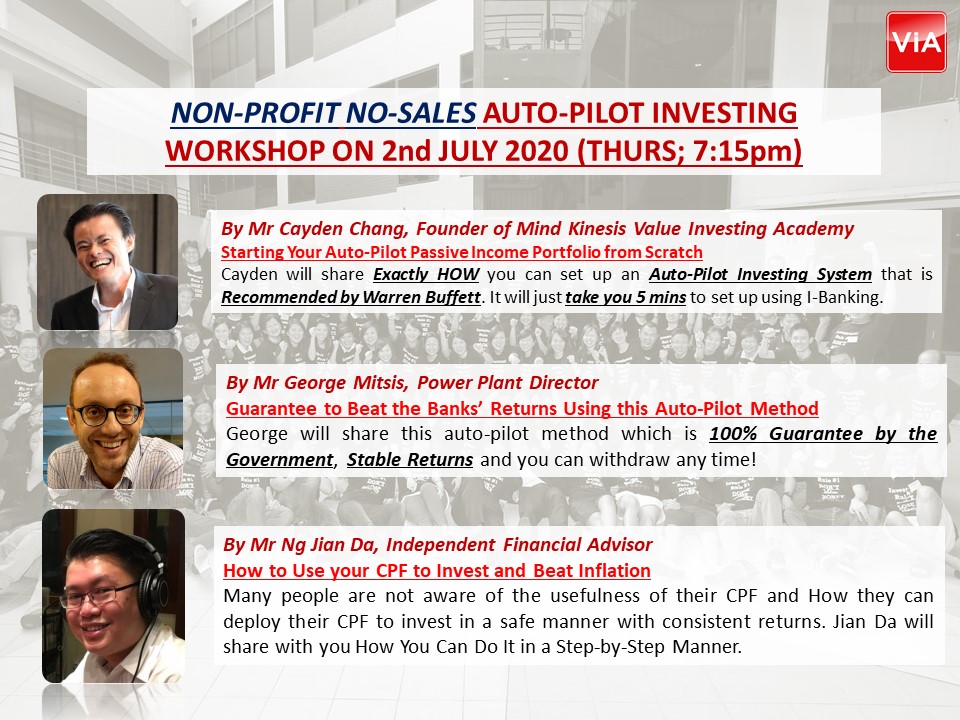 This seminar is only for the 1st 50 guest who register!
Click on the green button button above to book your seats now!