Description

MT4 is a leading platform for automated trading. TerraSeeds would be introducing Box theory and Tflow® Strategy, which is their proprietary system that identifies key moves and potential trades. With a click of a button, a trader is able to show multiple timeframes in a screen, identify trends and entry/exit in a glance.
---
Workshop key features:
Understand why Box Theory is an effective way to spot trends.

Find out how you can incorporate Box Theory into your trading strategy.

Learn how to use Autobox v2 to invest, swing trade and even scalp.
---
Find out more:
If you are interested to know more about trading MT4 with IG you can click here
---
Trainer: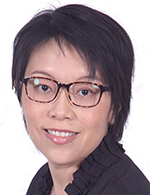 Binni Ong – Chief Strategist, Onlineforexmaster.com
Binni Ong trades Singapore-listed stocks, US-index futures, US stock, forex and options. She applies her proprietary method and specialises in Fibonacci, Elliot Waves, Price Action Trading methods. Binni Ong was invited to speak by BNP Paribas, OCBC Securities, IG, Singapore Exchange, Hong Kong Exchange, ShareInvestor and other financial insitutions. Miss Binni Ong gives her technical take on forex and stock markets to local newspapers regularly. She is Spirit of Enterprise Nominee 2007. She heads her own private equity company.
---
Terms and conditions

For full terms and conditions, please click here.

The views, opinions or recommendations of the presenters are solely their own and do not in any way reflect the views, opinions, endorsements or recommendations, of IG Asia Pte Ltd (Co. Reg. No. 20051002K) ("IG"). Information and material presented at the seminar is for educational purposes only and does not constitute any form of investment advice nor an offer or solicitation to invest in any financial instrument. Representations of past performance are in no way an indication of future performance and such representations have not been verified by IG. No representation or warranty is given as to the accuracy or completeness of the information or material presented. Investors should seek the services of an Independent Financial Adviser under a separate engagement when in doubt or if they require investment advice. No responsibility is accepted by IG for any loss or damage arising in any way (including due to negligence) from anyone acting or refraining from acting as a result of this information or material.