Description
Forbes reported, in 2017, that one of the most important technological shifts in recent years has been the introduction of cloud services, which has allowed start-ups to rent server space and development tools in the cloud at affordable rates, and scale up as needed rather than purchasing their own expensive hardware and software.
Join SGInnovate and AWS at our AWS Cloud Chats session, with Mackenzie Kosut, AWS Global Startup Evangelist, on the impact of cloud on how start-ups build, and what this means for the future.
Date: 2 April 2018
Time: 6:30 PM – 8:30 PM
Venue: Brewery at BASH, #03-01, Blk 79 Ayer Rajah Crescent, Singapore 139955
Programme:
6:30pm – 7:00pm: Registration
7:00pm – 7:45pm: Mackenzie Kosut, AWS
7:45pm – 7:55pm: Inian Parameshwaran, Dexecure
7:55pm – 8:05pm: Vaisagh Viswanathan, Impress.ai
8:05pm – 8:35pm: Panel discussion
8:35pm – 9:00pm: Networking
Speaker: Mackenzie Kosut, Global Startup Evangelist, Amazon Web Services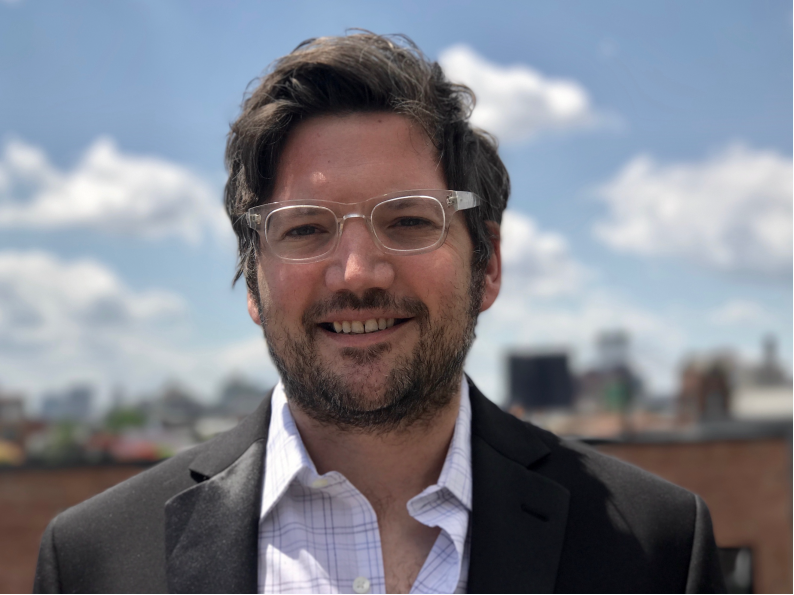 Mackenzie is the Global Startup Evangelist at AWS which connects him with startups around the globe. Mackenzie focuses on discovering the many startups launching daily on AWS and sharing how they are evolving industries by leveraging the cloud. In addition to sharing these stories, Mackenzie provides mentorship and technical guidance to startups from his many years helping to build and grow a number of unicorn startups.
Prior to joining AWS, Mackenzie was the Head of Technical Operations at Betterment, a robo-advisor FinTech startup in NYC which manages over $10B in assets. He was a founding engineer and Head of Technical Operations at Oscar, a health insurance startup, helping to grow the company from 12 to over 1,000 employees. His first jump into the startup world was when Mackenzie left MTV / Viacom to join a small social media startup called Tumblr helping to growing the site to over 20B page views a month and becoming the 9th most trafficked website in the USA.
Mackenzie is a frequent keynote speaker at tech and startup conferences worldwide. A true Digital Nomad, Mackenzie spends 100% of his time traveling every corner of the world to meet with over 500 startups every year and finding opportunities to present in-between.
Speaker: Inian Parameshwaran, Founder, Dexecure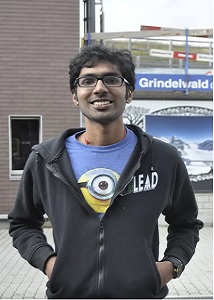 Inian is the founder of a web performance company, Dexecure. He loves JavaScript, chocolates and anything related to web performance and security. He has built systems that is currently speeding up millions of pages every month and has found security vulnerabilities in top websites like the New York Times, Wall Street Journal and Bloomberg.
Topic of the presentation: Impact of website speed on your business
Synopsis: Inian will be sharing about the main reasons why websites are slowing down over time. This has a direct impact on business metrics such as conversion rates, bounce rates and revenue. He will also briefly touch upon the steps you can take to keep your website load times in check while delivering a rich experience for your users.
Speaker: Vaisagh Viswanathan, Co-founder and CTO, Impress.ai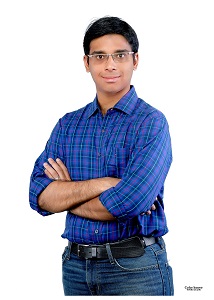 Vaisagh Viswanathan is a founder and CTO at impress.ai. impress.ai is a productivity tool for enterprise recruitment teams to screen, interview and shortlist candidates in real-time and at scale using an AI powered Virtual HR Assistant. This saves the recruiters a significant portion of their time that they can spend on top candidates instead. Before impress.ai, he worked as a researcher in the field of modelling and simulation of complex systems. He completed his PhD on developing agent based models for understanding human crowds in 2014 from Nanyang Technological University, Singapore and subsequently worked as a Research Fellow at the NRF-funded institute- TUM CREATE, where he lead a team working on building and using city-scale traffic simulations to study different aspects of urban mobility.
Topic of the presentation: Building a product for enterprise sales - A technical founder's perspective
Synopsis: impress.ai is a productivity tool for enterprise recruitment teams to screen, interview and shortlist candidates in real-time and at scale using an AI powered Virtual HR Assistant. Since we launched we have worked with enterprises like DBS Bank, Singtel, AXA, Randstad, etc. In this session, Vaisagh will talk about our journey and challenges faced so far in getting enterprises to on-board our product in Singapore.