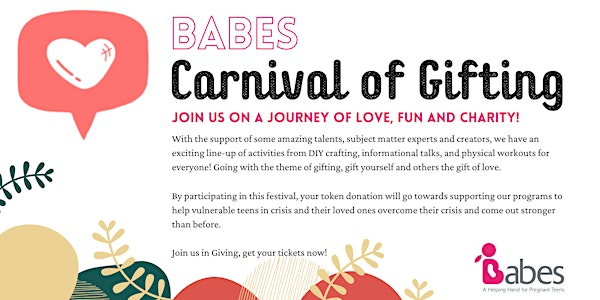 Babes Carnival of Gifting (Charity Fundraiser)
A virtual carnival of fun and wellness activities to raise funds to support pregnant teens in crisis in Singapore. Donate now!
About this event
With the support of some amazing talents, subject matter experts and creators, we have an exciting line-up of activities from DIY crafting, informational talks, and physical workouts for everyone! Going with the theme of gifting, gift yourself and others the gift of love.
By participating in this festival, your token donation will go towards supporting our programs to help vulnerable teens in crisis. and their loved ones overcome their crisis and come out stronger than before.
Help us reach our goal of $10,000, get your tickets now!