Experts in AI and language have a dialogue to uncover the nuanced truth around pertinent issues about artificial intelligence
About this event
About the Programme/Event
There are no shades of grey in the way artificial intelligence is portrayed in reel life. From Star Trek to Matrix and The Terminator, pop culture paints rigid good or bad pictures of AI. But what about real life? Will AI display the synthetic empathy that warmed Joaquin Phoenix's heart in Her, or will it create an aggressive, non-collaborative world that'll create more Jokers? Featuring experts in AI and language, this dialogue aims to find the nuanced truth behind these questions.
About the Speakers
Francis Bond works to understand language using computers at NTU as Associate Professor at the Division of Linguistics and Multilingual Studies. He is interested in both structure and meaning, cooperating with researchers across the globe to provide open language resources.  He is an occasional comedian and likes to eat well. Eventually his research will give birth to our robot overlords.
Dr. Ayesha Khanna is Co-Founder and CEO of ADDO AI, an artificial intelligence (AI) solutions firm and incubator. She has been a strategic advisor on artificial intelligence, smart cities and fintech to leading corporations and governments. Ayesha serves on the Board of Infocomm Media Development Authority (IMDA), the Singapore government's agency that develops and regulates its world-class technology sector to drive the country's digital economy and power its Smart Nation vision.
Koo Sengmeng is the Deputy Director for AI Singapore, focussing on national talents programmes and AI standards and ethics work with international bodies including ISO/IEC JTC1 SC42, IEEE. He also led alliance partnerships and provided advisory to partners such as Chulalongkorn University. His team also launched Singapore's first national assessment and certification framework for AI Certified Engineers.
Arif Khan is the CEO and Founder of Alethea AI, a venture-backed deep-tech platform for Synthetic Media. Arif's prior executive leadership roles include managing the global AI marketplace SingularityNET where Arif was its CMO and launched its Accelerator program. In his early career, Arif witnessed the disruptive transformation that digital platforms brought, where he led Growth and Business Development for LinkedIn in Southeast Asia.
Reyme Husaini is a Singapore based fashion creative who uses a variety of platforms in his work. From digital fashion photography to 3D avatar design, he draws inspiration from pop culture and the current news. Always so ambitious, he aims to be the current voice of his generation through his work. This could be seen especially through his creation of Avagram - Singapore's first and very own fashion virtual influencer.
Title Tie-up
This programme is inspired by 人生算法 Ren Sheng Suan Fa (Algorithms for Life), a featured title of Read! Fest 2021. Borrow the title here
For other programmes related to this title, visit go.gov.sg/readfest21-ai-for-life
For the full listing of Read! Fest programmes, visit go.gov.sg/readfest21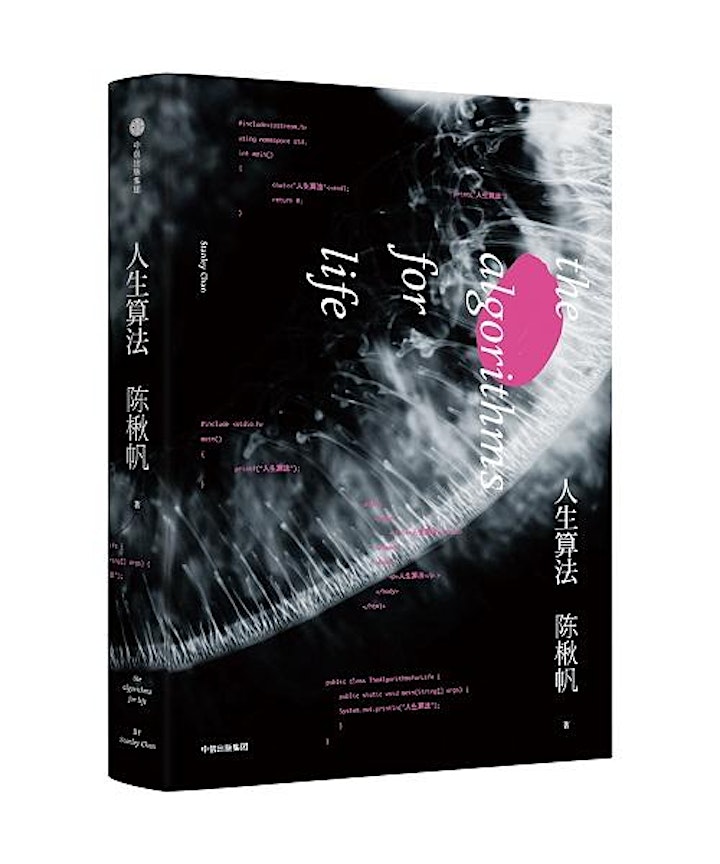 About Read! Fest 2021
Read! Fest 2021 invites you on a forward-looking journey of self-discovery. With the theme of Reboot, take a moment to re-examine and refresh your lenses on day-to-day aspects that shape our lives.
Anchored by 12 key books and topics, Read! Fest will host over 60 programmes – from talks by world-renowned authors to workshops and experiences – each curated to immerse you in a world of thoughtful ideas for our time.
From myths and minimalism to work and womanhood, stretch out to explore new worlds and perspectives. Where will you find yourself?
For more info, visit go.gov.sg/nrm-readfest21.
Online Programme/Event Administrative Information
This programme is conducted entirely online. You may access Zoom via the app or using a web browser.
Please ensure that you enter a valid email address as you will receive an email with the link to the online programme/event near the day of the programme/event.
The link of the programme should not be shared with others.
Do ensure you have a strong internet connection. Using your mobile data is not recommended.
The National Library Board, Singapore (NLB) reserves the right in its absolute discretion to disqualify or refuse admission to any registrant without any reason and notice.
Organiser of Back to the Future with AI | Read! Fest
The National Library Board (NLB) manages a network of 27 public libraries, the National Library and the National Archives of Singapore. NLB promotes reading, learning and information literacy by providing a trusted, accessible and globally-connected library and information service through the National Library and a comprehensive network of Public Libraries.