Description
There are 3 groups of sales people out there.


Amateur Sales People look at the Product and Service. (i.e. the product must be good)
Seasoned Sales People look at the Commission Package. (i.e .the salary/commission must pay well)
BUT! The Sales Leaders of the Future look at Purpose , Values and System.( i.e. there is a scalable model that can help grow their business and career to an unprecedented level)
Which one do you want to be?


---
If you want to re-discover your joy of sales, and are teachable to discover how to do it better, join us in this impactful 2-hour session.
WHAT YOU WILL LEARN IN THIS TRANSFORMATIONAL SALES WORKSHOP
- Effective Prospecting Methods
- The Power of Scripts
- Why Questions are the Answers
*This Impactful FREE Sharing Session is taught by Sales Practitioners from the Financial Services Industry. However, Case Studies will come from their wide range of sales experiences over the years, from all industries. There is absolutely NO up-sell of other advanced sales programmes, as we believe the only way to do better is to practice and execute everything

---
BUT...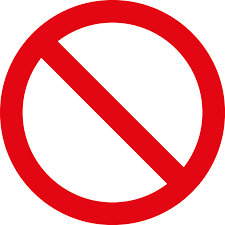 *Do not attend if you are not open-minded to change the way you are doing sales
*Do not attend if you are not open-minded to hear case studies from the financial services industry.
*Do not attend if you are not open-minded to explore career options from the financial services industry
*Most Importantly, do not attend if you don't intend to take massive action after this session.


WHY MAKE THIS SESSION FREE?!
- We believe in the power of abundance and personal mastery.
- We will be able to pay it forward and share the love of sales to others.
- We will also be able to nurture a group of sales professionals who desire change in their lives, and yearn to be more effective.
JOIN US NOW!
Date: 23 July 2019
Time: 6.30pm to 8.30pm
Venue: 1 Wallich Street, GuocoTower, #37-01
BUT because Seats are limited, you have to give us a good reason why we should accept you in this resource scarce session.
Seize this opportunity!
We will call you to confirm your seats. If you don't receive a call, there is a chance that you've not been selected by us.
So Best of Luck and Blue Skies!