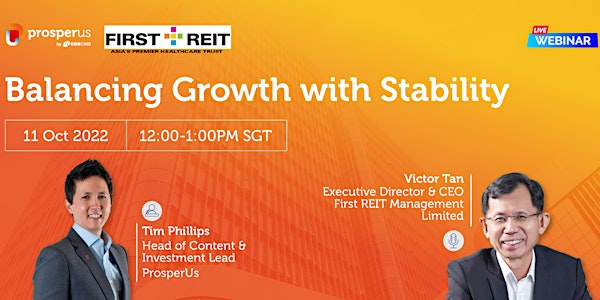 Balancing Growth with Stability
Balancing Growth with Stability
About this event
First REIT unveiled its 2.0 Growth Strategy in December last year and have since expanded into Japan, with transformational acquisitions of 14 nursing homes in 2022 to date.
In this webinar, Mr Victor Tan, Executive Director and Chief Executive Officer of First REIT Management Limited, will share how with strong sponsor support and 2.0 Growth Strategy in motion, First REIT is balancing growth with stability in its portfolio, and pursuing sustainable long-term growth.
PLEASE CAREFULLY READ THE PROVISIONS BELOW BEFORE PROVIDING YOUR PERSONAL DATA. BY PROVIDING YOUR PERSONAL DATA BELOW, YOU ACKNOWLEDGE THAT YOU HAVE READ AND FULLY UNDERSTAND THE CONTENTS OF THE PROVISIONS AND YOU HEREBY GIVE YOUR CONSENT AS SET OUT BELOW. 
REGISTRATION NAME DOES NOT NEED TO BE AS PER NRIC 
By providing your personal data, you consent to CGS-CIMB Securities (Singapore) Pte. Ltd. ('CGS-CIMB Securities') collecting, using, disclosing and/or processing your personal data for the purpose(s) of: 
(a) Processing your registration/sign-in to visit and/or access CGS-CIMB Securities' premises; 
(b) Record keeping, visitor log monitoring, audit, data storage or backup (including for disaster recovery); 
(c) Security and public safety; 
(d) Contacting you in the event of emergency and/or investigation (including contact tracing for medical reason or otherwise); and
(e) To contact you for future events/seminars and product promotions. 
If you have any questions relating to CGS-CIMB Securities' collection, use and disclosure of your personal data, you may contact dpo_securities@cgs-cimb.com.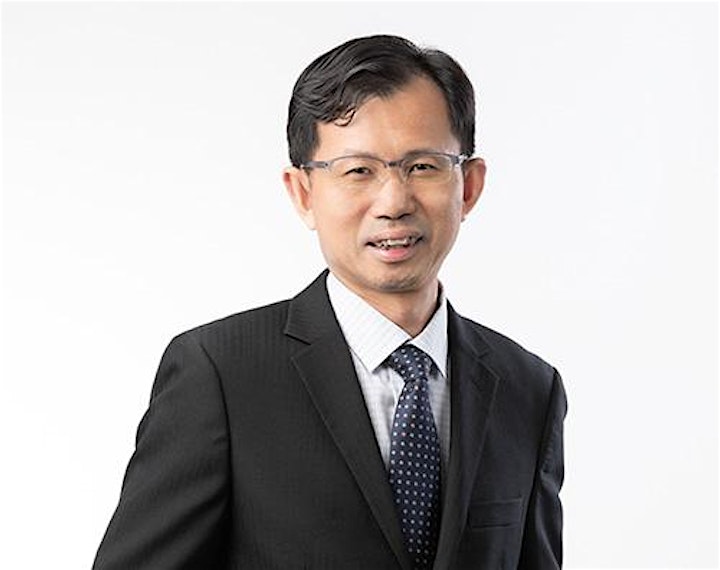 MR VICTOR TAN
Executive Director and Chief Executive Officer of First REIT Management Limited
Mr Tan Kok Mian Victor is an Executive Director and Chief Executive Officer of the Board of the Manager. He joined the Manager as senior finance manager in April 2008, was appointed as chief financial officer in July 2008, and subsequently became the Chief Executive Officer in September 2017.
Prior to joining the Manager, Mr Tan was with Parkway Holdings Limited ("Parkway") as an accountant in 1997. He was promoted to the position of group accountant and subsequently to financial controller. His scope of work included assisting Parkway's chief financial officer in preparing the consolidated accounts for the Parkway group, supervising the preparation of the financial accounts, and handling accounting matters.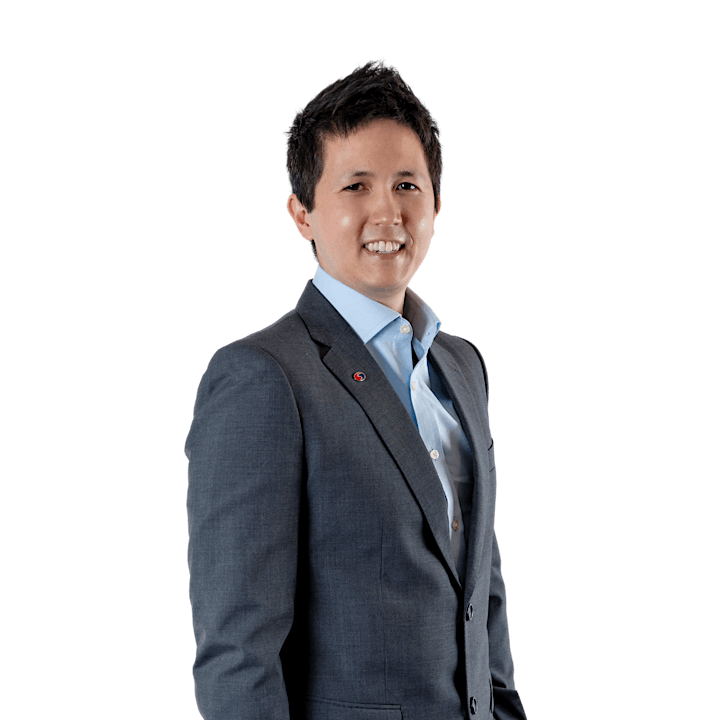 TIM PHILLIPS
Head of Content and Investment Lead, ProsperUs
Tim has over 10 years of investment and content experience with the likes of Schroders, The Motley Fool, and CGS-CIMB Securities, covering everything from US stock markets to Asian equities and multi-asset.
He's a passionate advocate of educating investors on the benefits of long-term investing and how to find the best-in-class structural growth stories amid a fast-moving world. Tim is also a certified trainer for the SGX Academy.
In his spare time, Tim enjoys running after his two young sons, playing football and practicing yoga.