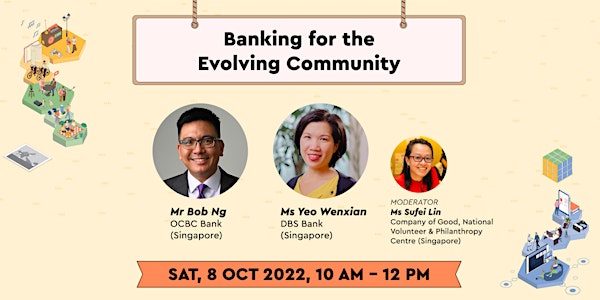 Banking for the Evolving Community | TOYL Celebration
Find out how banks are enhancing their services for seniors and persons with dementia.
About this event
Singapore is facing an ageing population, and it is estimated that one in four Singaporeans will be aged 65 and above by 2030. In anticipation of this, organisations like banks have been adjusting their services to better meet the needs of the community. 
Not only are banks collaborating with the public sector to promote active ageing, they also work to improve their standing as a dementia-friendly organisation in Singapore. Hear from our speakers as they share about the efforts put in by the banks in Singapore to support the diverse needs of the community. 
Presented by: Mr Bob Ng, Senior Vice President, Head of Personal and Premier Banking Onshore, Consumer Financial Services Singapore, OCBC Bank (Singapore) & Ms Yeo Wenxian, Head of POSB and Head of Retail Customer Segment, Consumer Banking Group Singapore, DBS Bank (Singapore).
Moderated by: Ms Sufei Lin, Deputy Director, Company of Good, National Volunteer & Philanthropy Centre (Singapore).
Connections: Past, Present and Future
How can we make the journey of ageing a better one? By reconnecting to our past, examining our present, and striving towards the future, we will reimagine how this voyage can be made more gratifying. Join us to connect with gerontology experts and community partners as we delve into facets of ageing like caregiving, gerontechnology, lifelong learning, and physical and mental well-being.
Jointly brought to you by the National Library Board (NLB) and Singapore University of Social Sciences (SUSS).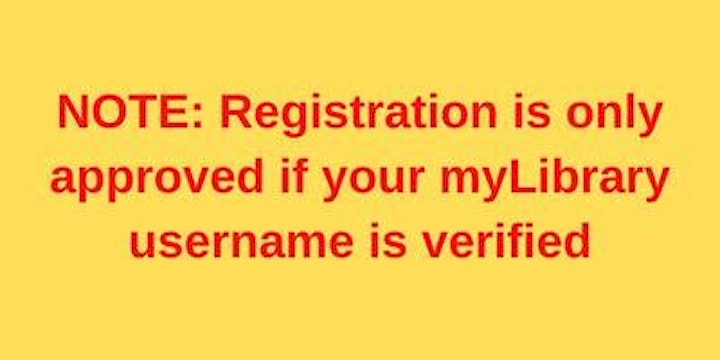 Important Notice
This programme/event is open to members of the National Library Board, Singapore. Please ensure you have your myLibrary username on hand before proceeding with the registration. If you do not have a myLibrary username, you can create one here: https://account.nlb.gov.sg/
About the Speakers
Bob Ng heads the Personal Banking and Premier Banking Onshore at OCBC, with over 20 years of experience in the banking industry. He joined OCBC in 2004 as a Senior Officer before moving to head the bank's Chengdu branch from 2010 to 2014. He continued to drive service excellence and business growth in Singapore through various projects and efforts. With his diversified retail banking experience, Bob's mission is to strengthen client experience in the hyper-digitalised post-pandemic world. Bob graduated from RMIT with a Distinction in the Bachelor of Business (Economics and Finance) and completed his Master of Business Administration from the National University of Singapore in 2020.
Yeo Wenxian is the Head of POSB and Head of Retail Customer Segment with the Consumer Banking Group Singapore in DBS. She drives cognitive banking capabilities in the retail customer segment and strives to strengthen the financial planning customer value proposition at DBS and POSB. She works with community partners to expand POSB's outreach through engagement programmes and is committed to bringing value to all segments of the population including youths, seniors, migrant workers, and persons with special needs.
About the Moderator
Sufei Lin works with different stakeholders at the Company of Good to drive and implement national-level interventions to reshape the corporate agenda. As a strong believer in the potential of businesses as a force for good, Sufei's work strives to encourage businesses to contribute to a better society. This comes after having spent more than a decade in the government sector, where she worked with businesses and industry partners in the aviation and food manufacturing industries, as well as in Latin America.
Sufei is also an Executive Committee Member of the Enterprise Singapore Society and volunteers with community non-profit organisations in Singapore.
Have a question for the speakers?
You may submit questions in advance here (https://go.gov.sg/toyl22ama) that our speakers will endeavour to answer. We cannot promise to answer every question, but all questions are welcome and encouraged.
Unsure how to register for our programme? 
Refer to these guides for more information. 
Online Programme/Event Administrative Information 
This programme is conducted entirely online. You may access Zoom via the app or using a web browser 
Please note that photos and/or videos of this programme and its participants may be taken. By registering for this programme, you agree that NLB may take photographs and/or videos of you (or your child as applicable) and use the images and/or videos including to archive, exhibit and publish them for publicity or any other NLB purposes. 
Please ensure that you enter a valid email address as you will receive an email with the link to the online programme/event  
The link of the programme should not be shared with others 
Do ensure you have a strong internet connection. Using your mobile data is not recommended 
The National Library Board, Singapore (NLB) reserves the right in its absolute discretion to disqualify or refuse admission to any registrant without any reason and notice