Basic PRP Introduction Workshop (8th) 16 & 17 March 2015
Sales Have Ended
Registrations are closed
Participation fees: RM850.00 per pax All payments must reach us on or before 25 May 2014, failing which seat will be open. Once your seat is confirmed with Eventbrite, an email with registration form will be sent to your email address. Please ensure email address is correct. 07 June 2014 (day 1) 0830 Registration 0900 Basic Intro 1030 Tea Break 1300 Lunch Techniques - Harvesting Demo 1530 Tea Break Sharings 1700 End of day 1 (free time) 07 June 2014 (day 2) 0900 Hands on 1030 Tea Break 1300 Lunch 1530 Tea Break summary 1700End of workshop Notes: All tea breaks and lunch will be provided. For budget accomodation (walking distance from venue) : New Town Hotel 0356131162 or City View Hotel 0356360888 Dinner, Transport and accomodations - self arrange No children will be allowed during the entire program Organisers reserve the absolute right to amend, changes to the above without prior notices. For communication matters, please email to mpcn.events@gmail.com All monies payable to 'MPCN Event Management' ALLIANCE BANK - Bank account number 120150010128332
Sales Have Ended
Registrations are closed
Participation fees: RM850.00 per pax All payments must reach us on or before 25 May 2014, failing which seat will be open. Once your seat is confirmed with Eventbrite, an email with registration form will be sent to your email address. Please ensure email address is correct. 07 June 2014 (day 1) 0830 Registration 0900 Basic Intro 1030 Tea Break 1300 Lunch Techniques - Harvesting Demo 1530 Tea Break Sharings 1700 End of day 1 (free time) 07 June 2014 (day 2) 0900 Hands on 1030 Tea Break 1300 Lunch 1530 Tea Break summary 1700End of workshop Notes: All tea breaks and lunch will be provided. For budget accomodation (walking distance from venue) : New Town Hotel 0356131162 or City View Hotel 0356360888 Dinner, Transport and accomodations - self arrange No children will be allowed during the entire program Organisers reserve the absolute right to amend, changes to the above without prior notices. For communication matters, please email to mpcn.events@gmail.com All monies payable to 'MPCN Event Management' ALLIANCE BANK - Bank account number 120150010128332
Description
STRICTLY FOR PAID MPCAM MEMBERS ONLY
(LIFE OR ORDINARY MEMBER)
Participation fees: RM850.00 per pax
All payments must reach us on or before 28/02/2015, failing which seat will be open.
Once your seat is confirmed with Eventbrite, an email with registration form will be sent to your email address. Please ensure email address is correct.
16 March 2015 (day 1- Monday)
0830 Registration
0900 Basic Intro
1030 Tea Break
1300 Lunch
Techniques - Harvesting
Demo
1530 Tea Break
Sharings
1700 End of day 1 (free time)
17 March 2015 (day 2- Tuesday)
0830 Breakfast Snack
0900 Hands on
1200 Lunch
1230 Hands on continue
summary
1600 End of workshop
Notes:
All tea breaks and lunch will be provided.
Dinner, Transport and accomodations - self arrange
No children will be allowed during the entire program
Organisers reserve the absolute right to amend, changes to the above without prior notices.
For communication matters, please email to mpcn.events@gmail.com
All monies payable to 'MPCN Event Management'
ALLIANCE BANK - Bank account number 120150010128332
Organizer of Basic PRP Introduction Workshop (8th) 16 & 17 March 2015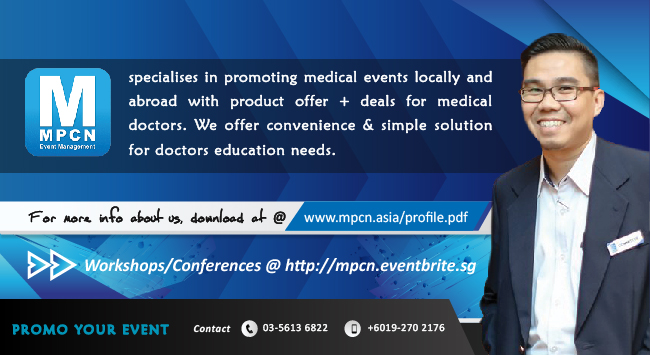 NOTICE AND CONSENT UNDER THE PERSONAL DATA PROTECTION ACT 2010
The Personal Data Protection Act 2010 (hereinafter referred to as "the Act"), which regulates the processing of personal data in commercial transactions, applies to MPCN. For the purposes of this Notice, the terms "personal data" and "processing" shall have the same meaning as prescribed in the Act.
This written notice serves to inform you that your personal data is being processed by us or on our behalf.
The personal data processed by us may include your name, NRIC No., passport number, telephone numbers, e-mail address, house address, gender, religion, race, nationality, occupation, marital status, birth state, monthly income, family income, spouse's NRIC NO., beneficiary name, beneficiary address, beneficiary telephone numbers provided by you in the documents as prescribed in paragraph 4 of this Notice and all other details relating thereto.
We are processing your personal data, including any additional information you may subsequently provide, for the following purposes ("Purposes"):
(a) registration for workshops/ conferences/ seminars;
(b) promotion for upcoming medical event;
such other purposes as may be related to the foregoing.
Your personal data is and will be collected from you and/or from the information you have provided in your emails, all application/registration forms, information that you may provide us from time to time, and from third parties such as banks and insurance companies.
You may access and request for updating and correction of your personal data and to contact us with any inquiries or complaints in respect of your personal data as follows:
Designation of the Contact Person :
Telephone No :
Facsimile No :
E-mail address
In accordance with the Act:
(a) We may charge a prescribed fee for processing your request for access or correction;
(b) We may refuse to comply with your request for access or correction to your personal data and if we refuse to comply with such request, we will inform you of our refusal and reason for our refusal.
Your personal data may be disclosed to parties such as but not limited to auditors, governmental departments and/or agencies, regulatory and/or statutory bodies, our related corporations, business partners, service providers, and any such third party requested or authorized by you for any of the above Purposes or any other purpose for which your personal data was to be disclosed at the time of its collection or any other purpose directly related to any of the above Purposes.
If you fail to supply to us the above personal data, we may not be able to process your personal data for any of the above Purposes.
Your personal data may be transferred to a place outside Malaysia.
You are responsible for ensuring that the personal data you provide us is accurate, complete and not misleading and that such personal data is kept up to date.
If you give us personal data or information about another person, you must first confirm that he/she has appointed you to act for him/her, to consent to the processing of his/her personal data and to receive on his/her behalf any data protection notices. We may request your assistance to procure the consent of such persons whose personal data is provided by you to us agree to do so. You shall indemnify us in the event we suffer any loss or damage as a result of your failure to comply with the same.
In the event of any inconsistency between the English version and the Bahasa Malaysia version of this notice, the English version shall prevail over the Bahasa Malaysia version.
Specific Consent for Direct Marketing
In relation to direct marketing please indicate your preference with a [ ✓ ] :-
☐ Yes, I /we expressly agree for MPCN to disclose, share and process my/our personal data with, MPCN's related corporations for the purposes of promoting MPCN, MPCN's related corporations' services, including providing me with information about MPCN's other services;
Or
☐ No, I /we do not expressly agree for MPCN to disclose, share and process my/our personal data with MPCN's related corporation for the purposes of promoting MPCN, MPCN's related corporation other services.
Please ensure that you have ticked either box before returning this Notice to us.
**if you have received this notice by post, please return this Notice to us within fourteen (14) days from the date of this Notice.
---
DECLARATION
To : MPCN
I hereby confirm receipt of your above Notice under the Personal Data Protection Act 2010 and consent to the processing of my personal data and sensitive personal data in accordance with your said Notice.
Name : ………………………………………….                                  NRIC : ………………………………………….
Signature : ………………………………………….                           Date : ………………………………………….