Basketball, Soccer and Multi-Sports classes for kids at Katong!
About this event
Basketball starts up in Katong at the Canadian International School (CIS) this month (Feb 2020).
Proactiv Sports have designed a basketball program for children aged 5-7 and also for ages 8 and above on Saturday mornings. The program focuses on teaching and developing essential basketball skills through drills and games. We'll have separate grouping based on ages and ability in a fun and supportive environment. Available to all kids from 5-12 years, not limited to Canadian School students.
Book here! > https://book-sg.proactivsports.com/#!/service-detail?type=classpack&id=8435
If your child hasn't tried basketball before and you'd like a free trial first then go to https://sg.proactivsports.com/ and register for a free trial. Under the free trial sports menu select basketball and under the venue menu pick CIS Katong and we'll do the rest!
Other Sports at Canadian School Katong
We also wanted to let families know that we are still running our multi-sport program for children aged 2-7 years at Canadian International School on Saturday mornings.
Excitingly we have also added soccer classes with coach Zul at Canadian International School on Sunday mornings for 4-8 year olds. Zul is from Singapore and specialises in Multi-Sports and Football. He is one of our most experienced and versatile coaches, having graduated from Republic Polytechnic with a diploma in sports coaching and holds several coaching certificates, notably in football and multi-sports.
Our full weekend program at Canadian School Katong is here! > https://tinyurl.com/ProActiv-at-Katong
Proactiv Sports Team / T: +65 69359496 / E: info@proactivsports.com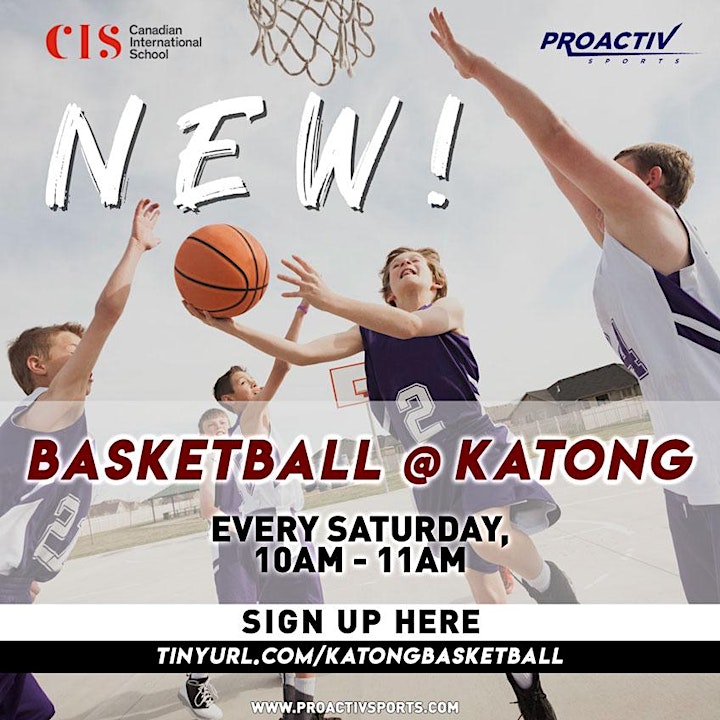 Organiser of Basketball, Soccer and Multi-Sports for Kids - Weekends at Katong