Farm Tour and craft Bath Bombs. Learn about plants and how to recycle and upcycle. Craft a card from recycled farm and lab materials.
About this event
Farmer, Chemist, Artist or Tree Hugger?
Can't decide? How about being all these in one day?
Come sign up for this engaging 2.5 hours event with Fawn Labs and City Sprouts joining hands in a wonderful collaboration for the children this December School Holidays.
Do note that only children age 5 and above are able to register for this event. Minimum of 10 participants is required to proceed with the session. Full refund will be provided if the minimum number of participants is not reached.
Activities:
Registration and Welcome
Farm Tour
Craft a colorful Bath Bomb with surprise Toy inside
Learn about herbs that they harvested during the Farm Tour
Craft a second Bath Bomb for their favourite adult with herbs/flowers they have harvested from the farm
Choose from the recycled materials available and craft a card from recycled and upcycled materials from Fawn Labs and City Sprouts
Watch an educational video on upcycling and recycling and share what they have learnt and how they intend to recycle and upcycle from home
Pack up and Farewell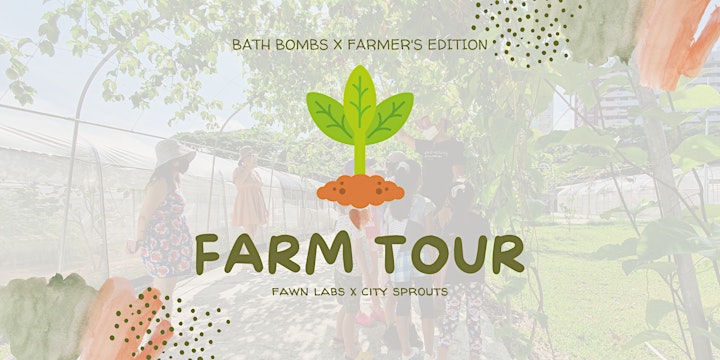 City Sprouts Farm Tour will take participants to observe various types of edibles and planting methods. From traditional farming to aquaponics, participants will learn the basics of planting edibles, enjoying the opportunity to get closer to their food source. Pick your favorite Herb to be used in crafting a bath bomb from the farm.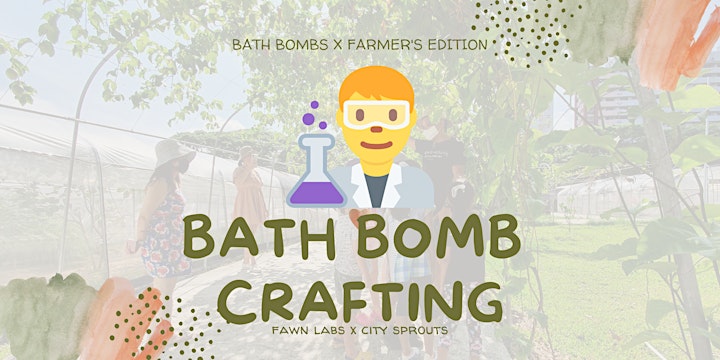 Craft 2 Bath Bombs from natural, non-toxic ingredients. Each participant will make a colorful bath bomb with a surprise toy inside and another bath bomb with the herb they have selected and harvested from the farm as a gift for their favourite adult.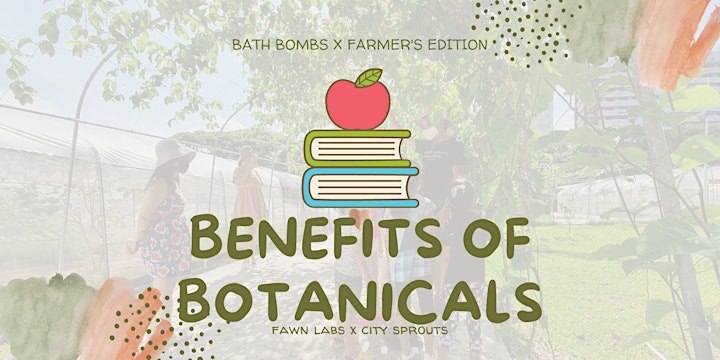 Learn about botanicals, herbs and flowers and how they can benefit our skin and health. Touch, smell and feel.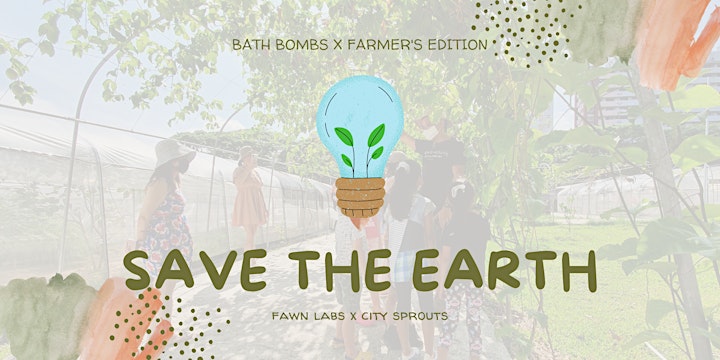 Each participant will craft a card from upcycled materials and "trash" from farm and lab. Herbs, leaves, twigs, petals, cardboards, etc. Learn about how we can Reuse, Reduce and Recycle. Embark on a journey to learn about upcycling and how important it is to care of our Earth.