BBSG presents our next Special Edition VIP Business MASTERCLASS (September Edition)
About this event
BUSINESS MASTERCLASS cum E-NETWORKING SESSION
BBSG (Business Breakthrough Singapore) is a community of entrepreneurs who believe in networking, collaboration, and sharing knowledge. We host Business Talks and Networking sessions every other month.
This month's (SEPTEMBER) special edition business meeting features a full-blown TRAINING MASTERCLASS, featuring our special VIP Business Speaker!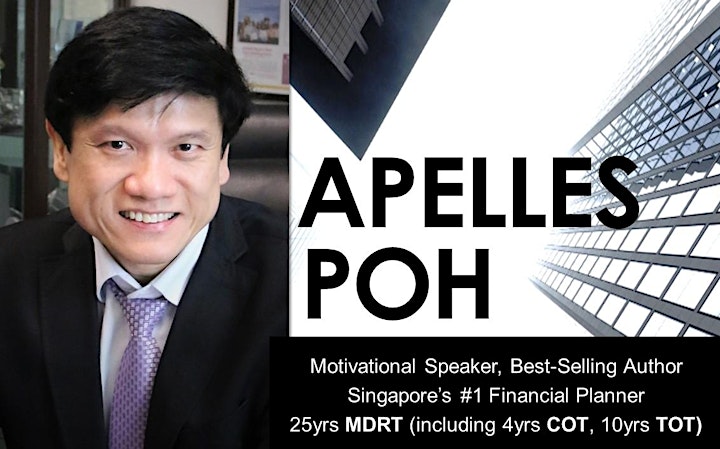 Guest VIP Speaker: APELLES POH
Apelles is no stranger to the financial and wealth sector. He is arguably Singapore's TOP Financial Planner. With an impressive track record of 25yrs MDRT (including 4yrs COT, 10yrs TOT), ranking him in the top 0.5% - 1% elite global circle of successful financial advisors! Last year alone (2019), he achieved a record-breaking feat of 21 x MDRT production in a single year!
As a public speaker, Apelles speaks from a wealth of experience, having achieved what many would consider, a very successful career in the financial industry. Yet, he is able to balance time spent with family and friends, to exercise, and even to travel frequently to India, Philippines and Indonesia to visit the 60 orphans and children that he supports.
He is a Certified Financial PlannerTM who holds a Masters in Financial Planning. He is the winner of the inaugural Singapore Financial Adviser Representative of the Year 2004, awarded by the Asia Financial Planning Journal.
A sought-after Motivational Speaker and Trainer, both locally and in the region, Apelles recently spoke at the prestigious Million Dollar Round Table Annual Conference in Vancouver, Canada.
He is also the Author of the National best-selling inspirational book "Live Well, Love Much, Laugh Often". His second book "Facts Tell, Stories Sell" was released in early 2014. He has also been featured regularly in major newspapers and magazines and has been interviewed on NewsRadio 93.8 and on the Tokyo Broadcasting System Television, on his success story as a financial planner in Singapore.
Topic: "TURNING PROBLEMS INTO POSSIBILITIES!"
Life isn't always smooth. It often presents many ups and downs, joys and adversities. Our Adversity Quotient, ie) the ability to handle and overcome challenges, is a big factor contributing to our success, both in life and work. In this session, you will learn about Cognitive Behavioral Therapy via 7 Power Questions, which will give you a practical handle to turn the problems you face in relationships and work into possibilities. When you change your perspective, you can change your life!
You have to attend this Business Masterclass to glean these insights for yourself!
WHO SHOULD ATTEND?
Business Owners / SMEs
Entrepreneurs / Solopreneurs
Corporate Leaders & Managers
PMETs
*PLEASE NOTE- This webinar is a closed-door event with expected over-subscription. We only have a limited 200 capacity. Please register to avoid disappointment.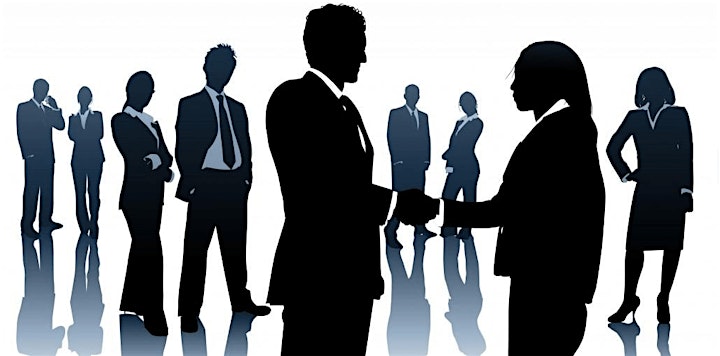 SPECIAL E-NETWORKING SEGMENT
As with most of our Business Networking Events, there will be a segment (where time permits) where you can participate in our 20sec Flash-Intro to share/pitch your business services etc. First-come-first-served!
*NOTE:
This webinar is a closed-door event . We only have a limited 300 capacity. Please register to avoid disappointment.
IN ORDER TO RECEIVE THE LINK & DETAILS, PLEASE MAKE SURE YOU SUBMIT YOUR ACCURATE PARTICULARS.
REGISTER NOW!