Description
Are you Tired of Being a Nobody?
Have you ever been frustrated when people take you for granted, treat you like you have no value or worth?
Do you feel like you have something inside you READY to SHINE yet you cannot get yourself to Unlock your potential coz you always feel down in your self confidence?
Do you Dream of Being a Person of Influence in your Business Career and Personal Life?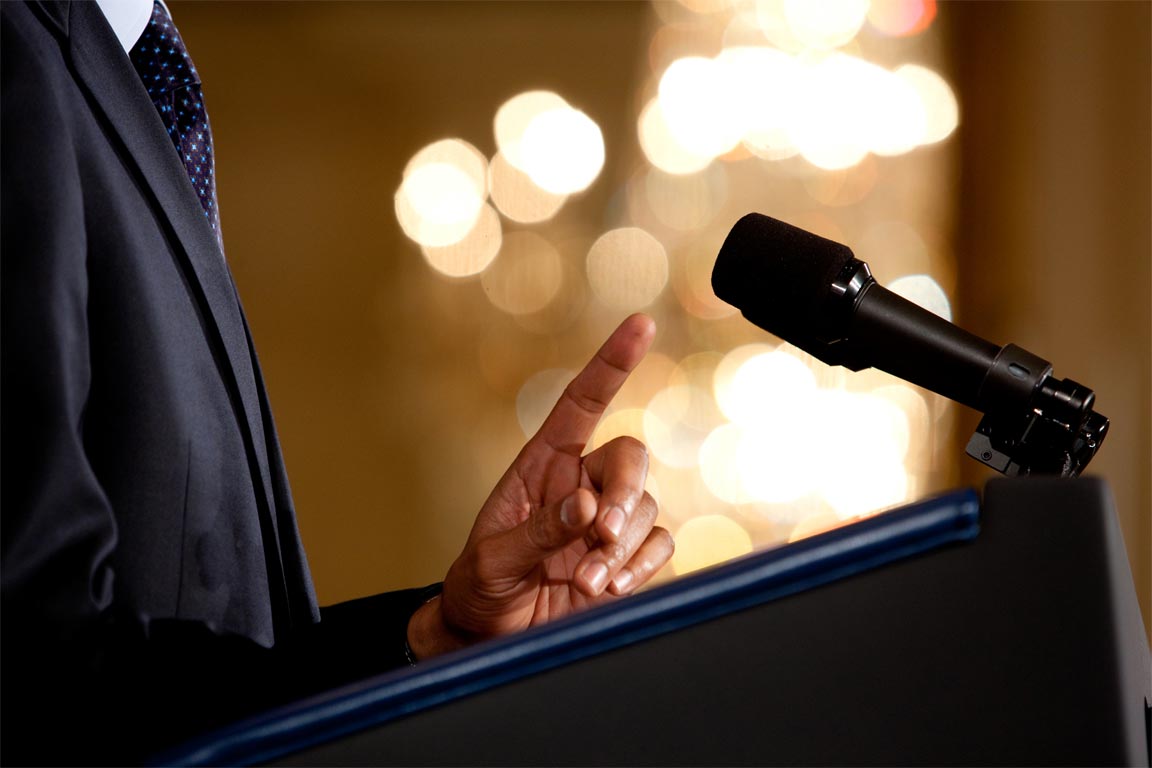 Do you ever secretly wonder how people who are clearly less intelligent, educated, hardworking or experienced somehow wind up on top before you?
Did you ever think that maybe there's some secret that the great achievers of the world know about that use to constantly ride the wave of success, happiness and wealth that you just haven't cracked the code to just yet?
Do you wish you could be one of those people whose influence is so powerful over others that they just want to listen to, buy from and comply with you?
Well The search is Over!
New
==========================================
Be an Inspiring & Influential Certified Public Speaker
Live 2 days Intensive Course in Singapore
==========================================
Life Transforming Topics: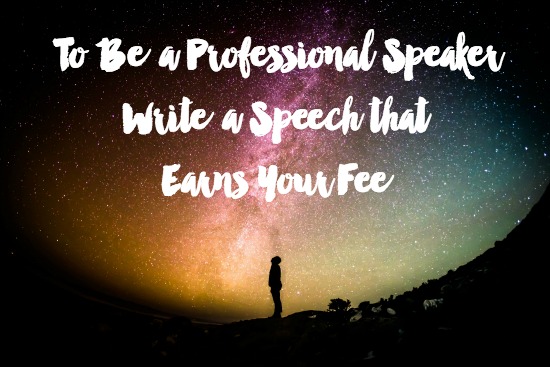 ---► Day 1: Professional Influence Techniques Exclusive & Power Positioning
This will Completely Set you apart as the Celebrity Authority Figure in your Industry
✔ 15 Advanced Professional techniques that you can use to gain rapid Influence for respect & greater confidence
✔ 5 Steps Formula to be Seen as the Most Respected Figure in your Industry & position yourself as a leader & authority that others trust.
✔ How to effectively become a guru in area so people seek you out and want to be persuaded by you.
✔ A trusted strategy for gaining attention, reducing resistance and persuading people without then even realizing what's going on. This technique has been around for thousands of years which is why we are hardwired to respond to it by nature.
---► Day 2: Speaker Magnet on Stage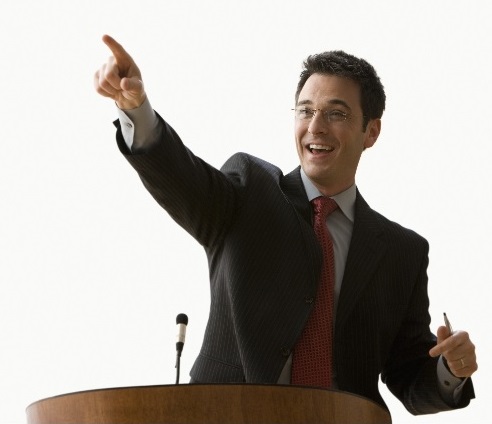 This will Turn you into a Powerful Confident Speaker who will Speak with a Magnetic Aura on Stage
✔ How to Influence the mind of the person you want to persuade before you even speak to them.
✔ How to create a position of power when you speak to people so they respect and listen to you.
✔ The best possible way to TURN yourself into a Super Star celebrity to earn you Fame and Fortun and how you can use it advantageously to attract people to you.
✔ How to effectively become a guru in area so people seek you out and want to be persuaded by you.
✔ Two simple ingredients to add to any story that instantly captivate the listener.
✔ The right way to enter the mind of your target and change their beliefs so they love what you have to say
✔ Motivational Triggers and how you can use them to instantly get people to take the action that you want them to.
✔ The Mystical Method of getting inside the mind of someone and how you can use it to make them persuade themselves to listen to you.
✔ Four key things that you can do with your voice that instantly make your more persuasive.
✔ How to instantly gain power and credibility without doing or saying anything.
✔ Five simple steps to becoming a master storyteller whose words engage, mesmerize and move people to take action.
✔ The secret to attaining guru status so that people respect your power and authority and seek you out to attain what you have to offer.
✔ The Key to getting people to lower their resistance and give into your requests in other words handle any objections that come your way
✔ How to be a Super Star Speaker to Large Groups of people
✔ The single most effective persuasion/influence technique that I have ever used to amplify the amount of times people say "yes". (This only involves one tiny tweak.)
✔ Simple super-effective 10 step process for selling/marketing anything
---► Day 1 & Day 2 : Lights Camera Action Moments!
It's your Stage, Time to SHINE ..
Practical Session of claiming your Moment of Truth as a Speaker on your own stage!
========
TRAINER
========
Suria Mohd is a Celebrity Speaker who has spoken at over 1500 events over 15 years.
She is an Influential Social Media Public Figure who ranks top 10 Social Media Public Figure in Singapore with over 70 Million viewers.
She has spoken at the United Nations New York and appeared on programs graced by the Princess of Brunei.
She has appeared on Numerous TV, radio and Magazines such as Channel News Asia and Business Times Singapore and a Best Selling Author who has co-written books alongside top names such as Anthony Robbins, Dr Wayne Dyer, Deepak Chopra & Jack Canfield.
Suria has personally attended several Public Speaking Trainings
worth over $40,000 - LIVE trainings in USA by several
Top Motivational and Public Speaking Trainers
She has been booked to speak to over 20,000 people in a National Stadium and also invited to speak next to Legends such as Facebook Marketing Director Randi Zuckerberg
She won the Top 1% of the Most Influential person online by Fast magazine and has been awarded Highest Klout Rating of 79 which recognizes Suria as someone "who don't just Share news, but Create news"
She has been invited to speak at the World's TOP Prestigious Harvard University, which showcased speakers like Oprah & Warren Buffet
Suria scores a highest Klout rating of 79 - The Highest rating
in her Industry
This is what Klout has to say about Suria:
Klout acknowledges Suria's Opinions as
- wide spread and highly trusted
- and list her as a Regularly recognized
- Leader in her Industry
- listing Suria as someone whom "When she speaks People Listen"
She has been awarded the Influence style of a
Thought Leader & Taste Maker in her Industry
which observed that her followers Rely on her,
not only to Share the relevant news,
but to Give her opinion on the issues.
People look to her to help them understand the day's developments.
She is known to understand what's important and her audience
values that.
She knows what she likes and her audience likes it too.
She knows what's trending, but does more than just follow the crowd. She has her own opinion that earns respect from her network"
" ~ Klout, Measuring Influence
At the end of the 2 Days Course you will get
✔ Complete the Certification Process separately to receive the Certified Public Speaking Certification from USA
✔ Your Entire Branding Blueprint as a Professional Speaker
✔ A Manual & Handbook with all the Templates, Scripts to Be a
Powerful Speaker
✔ Gain greater Confidence as a Sought after Speaker & Leader in your industry
================
PROGRAM INFO
===============
3th June & 4th June 2017
Saturday & Sunday )
10am to 6pm
Program Investment:
Early Bird $597
Valid for enrolment in June 2016


* CERTIFICATION Process Fee is at USD 67 *
To Register Click the "Register" Button
OR Make Payment via Transfer to :
Transfer to POSB Savings Account 024 650 472
Note once you have made the Online or ATM Transfer
WApp 8606 9313 ( Indah ) with your:
- Name
- Transfer Amt
- Transaction Reference No
- Contact No
- Certified Public Speaking Course
☆☆☆☆☆☆☆☆☆☆☆☆☆☆☆☆☆☆☆
REVIEWS FROM PAST PARTICIPANTS
☆☆☆☆☆☆☆☆☆☆☆☆☆☆☆☆☆☆☆
☆ A 2-day intensive course in public speaking. It is a life-changing experience as each participant learn how to share their stories to inspire and influence the audience.
The messages are heart-warming. Much tears were shed. The before and after transformation of each presentation, was such a contrast. It was a WOW presentation.
I am touched by all the beautiful souls in the class. I will never see storytelling in the same way again.
This course had changed my life and the future of my public speaking. Thank you Suria for your blessing and bringing this wonderful program to us.
~ Sam Choo
Founder of Singapore Internet Marketing Group
To Register Click here http://inspirational-influential-certified-publicspeaking.eventbrite.sg
☆ Just ended my two days Certified Public Speaking training conducted by Mentor Suria. It's a dream comes true for all the participants!
Each and everyone has a unique story to inspire and motivate the audience with their ups and downs with tears.
It won't be the same for me the next time I go up the stage!
My sincere thanks love goes to all participants!
Thank you mentor Suria for moulding me as A Certified Public Speaking Inspiring & Influential Speaker!
~ Rama Chandran P
Master Mediator
To Register Click here http://inspirational-influential-certified-publicspeaking.eventbrite.sg
☆ Amazing breakthrough public speaking course literally equipped me with the right skills & techniques!
My weekends are usually meant for family time but because I have something big coming up ahead, I need to train myself intensely! It was an amazing 2 days well spent learning & practicing the flow of public speaking.
If I had not attended this course, I would not have known how to position my content in a way that my message is delivered accurately. After all, you speak to get a message across & that needs to be done properly! Otherwise, u lose the whole point of doing a public speech.
So grateful that I am now a certified public speaker along with my beautiful team Na Bella Sd Roza Rose & Tasneem Zain! All thanks to Suria Isha for the great coaching & amazing platform to develop ourselves!
~ Haseena Akar
Home Business Owner
To Register Click here http://inspirational-influential-certified-publicspeaking.eventbrite.sg
☆ Amazing two days of Certified Public Speaking training conducted by our Mentor Suria !
Look what she did to me.....Never imagine that I could speak in front of an audience but YES! I DID IT ....
The experiences, achievements and mess of our lives were shared by all the beautiful souls with tears in their eyes as well as mine. Each of us had some how or rather motivated or inspired at least one person if not all.
I felt very touched by the genuine feedback given by Mentor Suria and wished I could have stayed back till the end of the course.
Many Thanks Mentor Suria for giving me this opportunity to learn.
Also would like to thank Mr Rama for talking to me before our class on the second day and congratulate all participants for being Certified Public Speakers .....keep going n together we succeed!
~ Gurnam Kaur
Certified Counsellor
To Register Click here http://inspirational-influential-certified-publicspeaking.eventbrite.sg
☆ Wow! Awesome, Amazing, Spectacular.
The 2 Days Public Speaking Course by Suria Mohd was beyond expectation.
Its not about learning the official speaker protocols. Its not about one image on stage. Its not about tips to avoid stage fright. Its not about you BUT its about message to the audience.
The love, care, tears & all sharing which transform mess to message will touch everyone's emotion.
Million thanks to Mentor Suria Mohd. You really transformed us to be a natural speaker that will be able to influence others with sincere sharing.
You gave us an opportunity to meet every single good soul with good story telling as an eye opener to appreciate life to the fullest.
Congratulations to everyone. It gives me a wonderful great feeling to be able to influence & transform others to have a better life.
~ Aisah Mohd Amin
Wellness Brand Ambassador
To Register Click here http://inspirational-influential-certified-publicspeaking.eventbrite.sg
☆ I remembered last yr crying cause i don know what and how to talk on the stage.. i don have the confidence! I feel like im not good.. ppl who look up at me!
I attended ISO Certified PS course and Yes i learnt alot but its never the same like ur class♡
I am grateful that i feel i can be myself and my mess is a message. Nobody can write my life story better than me!
Thank you so much for always guiding, coaching & always making me feel i am Awesome♡
~ Nabila
Online Business Coach
To Register Click here http://inspirational-influential-certified-publicspeaking.eventbrite.sg
☆ Certified Public Speaking Inspiring and Influencial Speaker
I read somewhere that in a survey it was found that some people fear public speaking more than death.
I too had a fear of it.
And I read to overcome fear, you have to face it squarely.
So I enrolled in the above course and came out alive, phew!
Thanks to my beautiful mentor Suria Mohd who taught us to share from the heart.
I was inspired by the many stories shared.
There were tears of sympathy, empathy and shared sorrows.
Stories of hope, miracle and strength.
We came out feeling stronger.
~ Ummu Redha
To Register Click here http://inspirational-influential-certified-publicspeaking.eventbrite.sg