Description
"Enriching and stimulating experience. Meeting Luca gave me much food for thought." - Vittorio from Italy, Core MBA @ Delft
"During Luca's courses you never look at the clock." - Alberto from Italy, Core MBA @ Milan
"Absolutely brilliant. […] I will surely recommend it to friends and co-workers." Alberto Pisanello, a reader of Luca's book "100 Truths You Will Learn Too Late" on which this workshop is partially based.
"This guy! Luca is amazing. So insightful with common sense applications of complexity and the ability to communicate clearly!!" - Bob from United States, reader of Luca's book
"It was a pleasure to host Wenlin as a speaker at NADAS Istanbul, and also to listen in on the (relationships) workshop. I learned a lot!" - Jess from Canada, co-founder of creative space NADAS Istanbul
"I'm thankful for Wenlin's Workshop - (the content) is relevant to me and valuable in term of future steps that I can undertake." - Magda from Georgia, participant of Belong Workshop @ Fabrika, Tbilisi.
WORKSHOP DETAILS:
Facing stagnation in your career or skills? Feeling stuck, lack inspiration, direction? Unsatisfied with your relationships? Spending time with people you don't like?
Join us for a special 2-hours masterclass with 5-times published author & consultant Luca Dellanna and mindfulness educator Wenlin Tan. The workshop has been presented multiple times in Europe and Asia and includes these 3 parts: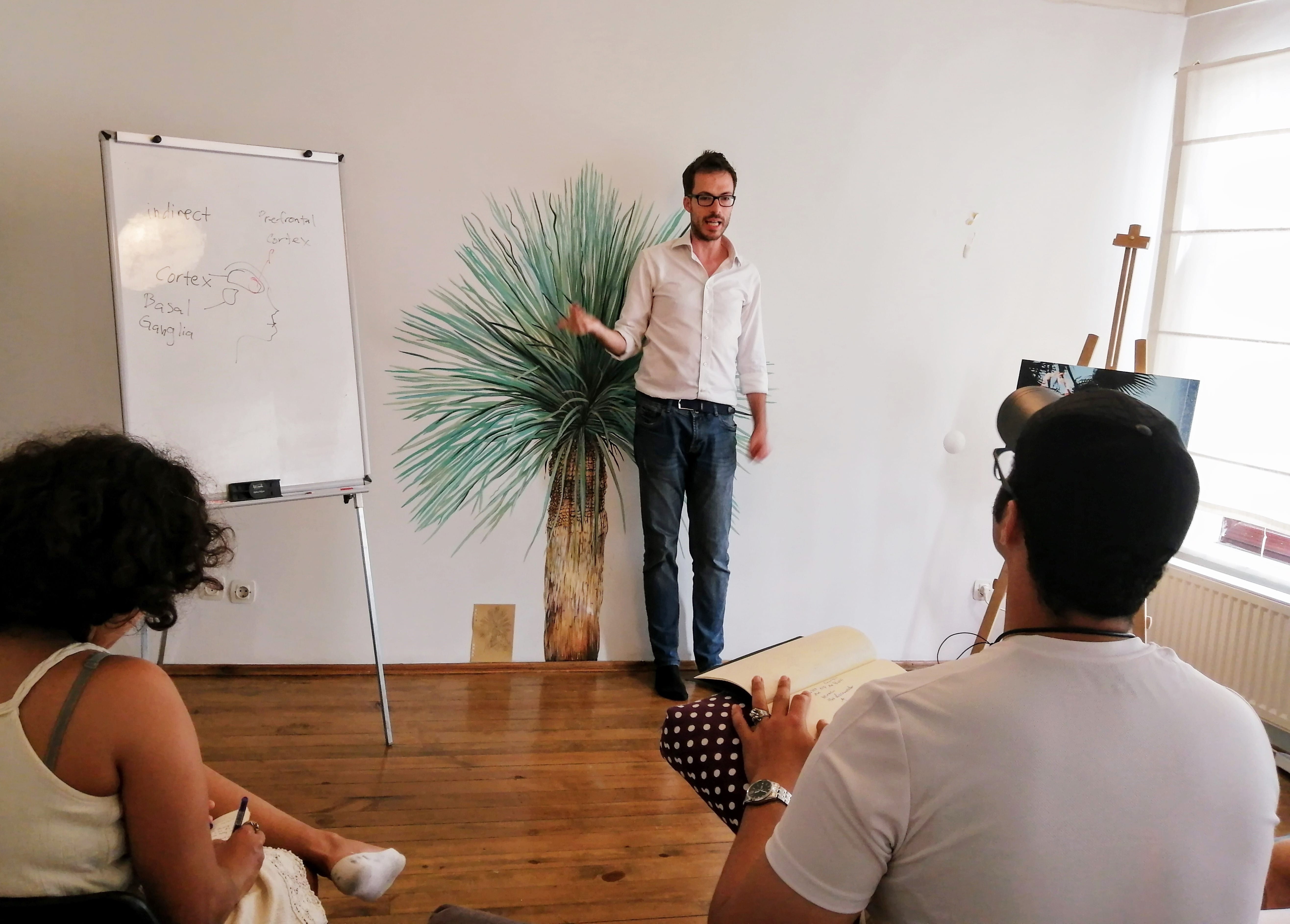 BE: Be your Future Self — Even if you don't get yourself to start
We all have that ideal Future Self that we want to be — someone more successful, happier, ahead in life. But it's a long, tough struggle to get there. Is there an easier way?
If you fail to begin change, it is because you are interested in becoming your Future Self, but you are not committed to it. You see the benefits of change, but you do not believe yet they are worth the sacrifices.
Sharing practical advice from his book, "100 Truths You Will Learn Too Late", author & consultant Luca Dellanna will talk about the common obstacles we face in our journey towards becoming our Future Self and in particular how to commit yourself to personal change. He will explain crucial concepts such as addictions and ego investment and will provide you with practical tips on an easier way to overcome your obstacles to be your Future Self.
BECOME: Becoming Self-Taught — How to learn anything by youself
In this interactive dialogue session, autodidact author Luca Dellanna will explain crucial concepts such as Directed Learning, Feedback Loops, Metapractice and many others, and will share with you practical and useful tips so you can empower yourself to learn and create independently to sustain growth and improvement in your career & skills.
In particular, Luca will address practical problems encountered by those of us who would like to profit from self-learning but do not seem to get themselves to start or who pleateaued after an intial period of success.
BELONG: Belonging in your Tribe — Transform your relationships
Drawing from her academic training in psychology and over 7 years working in the field of market research, interviewing and connecting with others, minfulness educator Wenlin Tan will guide you through psychological concepts and share practical exercises and insights so you can inject mindfulness into your relationships, so you can have a happy and fulfilling social life.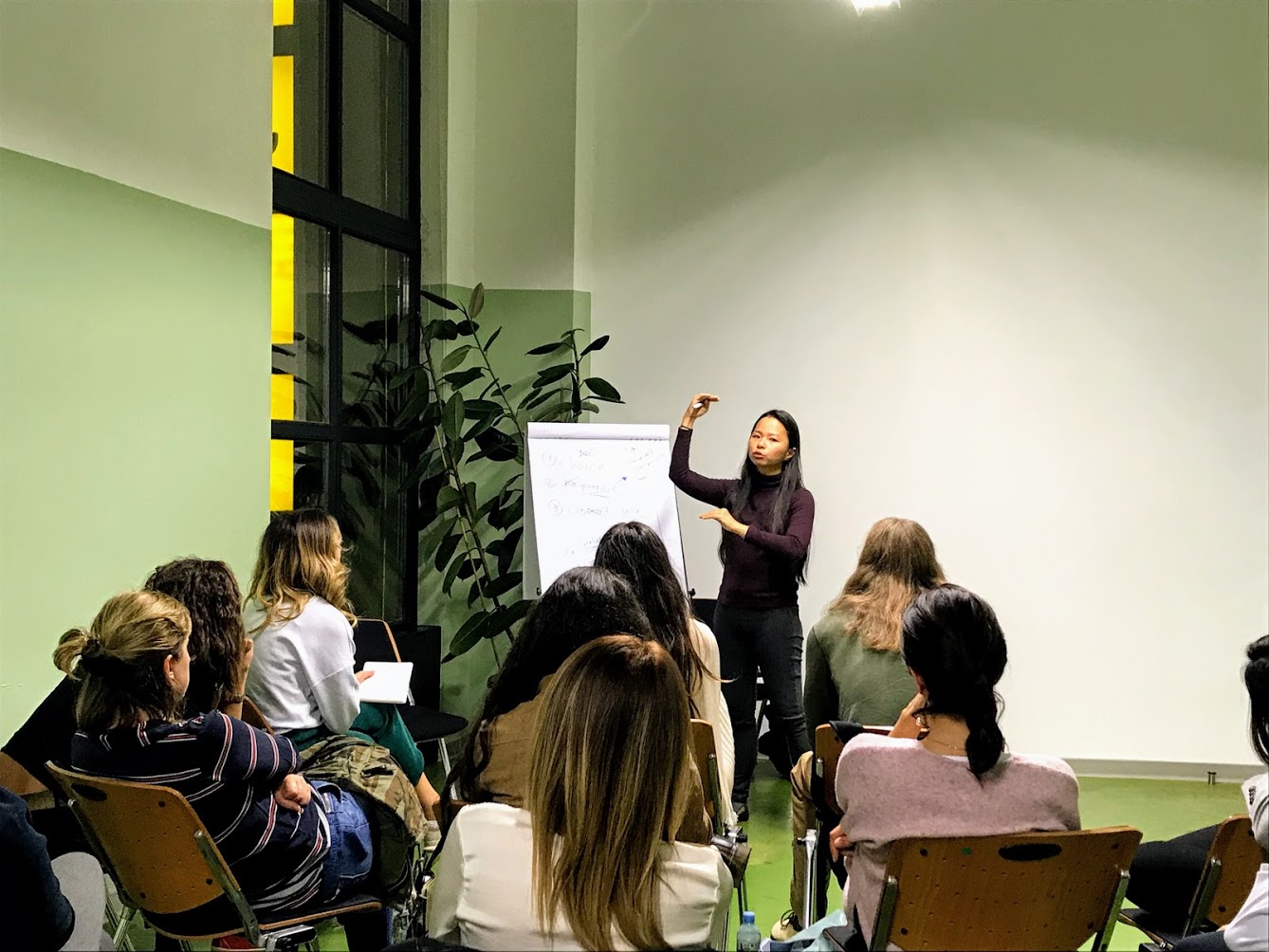 -------------------------------------
PRICES
S$30 for 2 pax (bring a friend!) ($15 each)
S$18 for 1 pax
Lyf Members: pre-registration is necessary please enter your exclusive code under the promo code section before check out.
-------------------------------------
Be | Become | Belong is helmed by behavioural researcher, published author & management consultant Luca Dellanna, and movement & mindfulness educator and ex- healthcare market research manager Wenlin Tan | Moving Meditation: Yoga with Wenlin. They bring with them over 10 years working across consulting, market research, psychology and different movement modalities (dance, thai massage, yoga) to create & provide holistic mind-body wellness events & programs for communities.