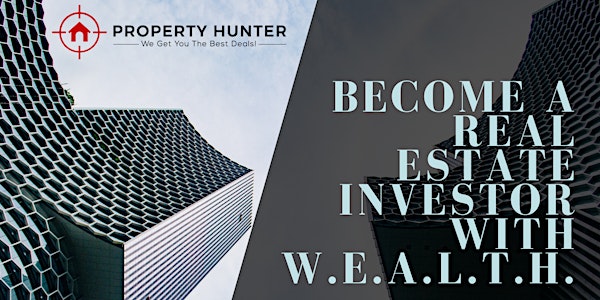 Become a Real Estate Investor with W.E.A.L.T.H. MasterClass
A 2-Day Comprehensive MasterClass covering the Insights, Tips & Strategies used in Profiting from Real Estate Investment in Singapore
Refund Policy
Contact the organizer to request a refund.
About this event
Do you want to be a Real Estate investor but has ZERO knowledge or experience?
Do you aspire to become a MULTIPLE PROPERTY OWNER but don't know where to start?
Do you need a lot of CASH to become a property investor?
There are so many ways to go about investing in properties, which should I opt for?
In other words, what should you know before making your first property investment?
Hi, we are Paul & Kelly, the PropertyHunter.
We are a married couple and also real estate trainers, book authors and multiple property owners and investors.
Over the years, we have helped many clients, friends & relatives succesfully become real estate investors and multiple property owners using this W.E.A.L.T.H. system that we have created. Some have even made a profit of over $500,00 within a short period of 6 months.
We have been asked by many people to share our experiences and strategies on our real estate investment journey.
So we have arranged this 2-Day MasterClass, where we will be sharing detailed insights, and strategies on real estate investment including our W.E.A.L.T.H. system:
Where & What to Invest
Exit Strategies
Analysing Developments & Units
Leveraging to Maximise Profits
Taxes Management
How to Measure Returns
We were once in Rat Race and we want to help more people get out of it too.
Sign up now and start being on your way to becoming a Real Estate Investor!