Description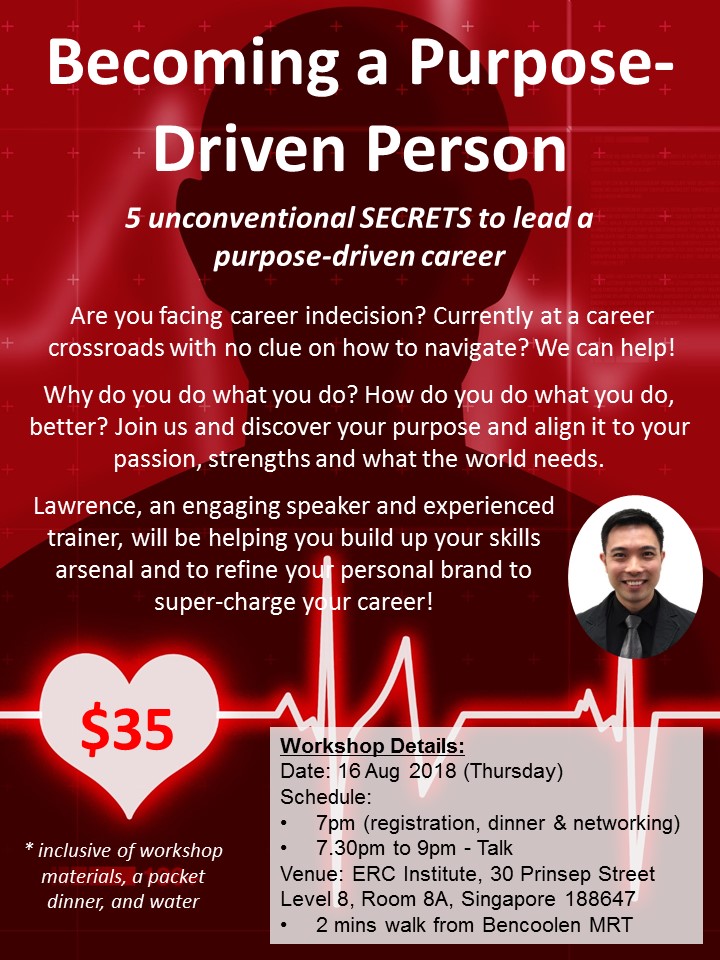 Becoming a Purpose-Driven Person
5 unconventional SECRETS to lead a purpose-driven career
Are you facing career indecision? Currently at a career crossroads with no clue on how to navigate? We can help!
Why do you do what you do? How do you do what you do, better? Join us and discover your purpose and align it to your passion, strengths and what the world needs.
Lawrence, an engaging speaker and experienced trainer, will be helping you build up your skills arsenal and to refine your personal brand to super-charge your career!
Workshop Details:
Date: 16 Aug 2018 (Thursday)
Schedule:
•
7
pm (registration, dinner & networking)
Venue: ERC Institute, 30 Prinsep Street Level 8, Room 8A, Singapore 188647
•
2
mins
walk from
Bencoolen
MRT