Description
Getting married soon? Or just married?
Marriage: Before Knotting It is a two-day Marriage Preparation Workshop specially offered to couples who are planning to tie the knot. This course aims to equip them with skills to live a fulfilling married life as they honour their vows to be life-long partners.
Day 1

Trainers Ms. Choo Siew Noi and Ms. Flora Chin will take participants through topics including:
Family of origin patterns and practices: "Taking this and leaving that"
Communication in the digital age: "Techniques of listening to & speaking to the heart"
Roles, boundaries & expectations: "Knowing me, knowing you & growing us"
Sex & Intimacy: "Finding our way to pleasure and procreation"
A Shared vision: "Beyond the pragmatics and the boring mundane"
Using a variety of couple-centred and group exercises, the dynamic and engaging trainers will help participants learn more about themselves and their partners. Couples will leave the workshop with fresh insights and new horizons to pursue as they head towards their wedding….and beyond.
Day 2
Personalities and Relationships

Relationships, be it personal or professional, are paramount in life. We may chase after a lot of things in our lifetime – money, fame, social standings, luxury goods – but the one thing that matters most at the end of the day, are relationships.
Relationship coach Ms. Cindy Leong will enlighten participants in how recognizing your personality type and that of the other party's will help foster greater understanding, harmony and synergy between both in their marriage.
Marriage and Money

According to a recent study by Utah State University, the biggest thing couples fight about is money. No surprise there. Money is an important topic when it comes to happiness, health, and harmony in a marriage.

During the two-day workshop, couples will also learn about family financial planning and make important decisions together about their future. The concept of money management will be introduced through an interactive board game and learn important tips about making the right decisions to achieve their financial goals.
*Lunch and tea breaks will be provided for both days.
**Please note that tickets are priced for 1 couple / 2 people.
---
About the trainers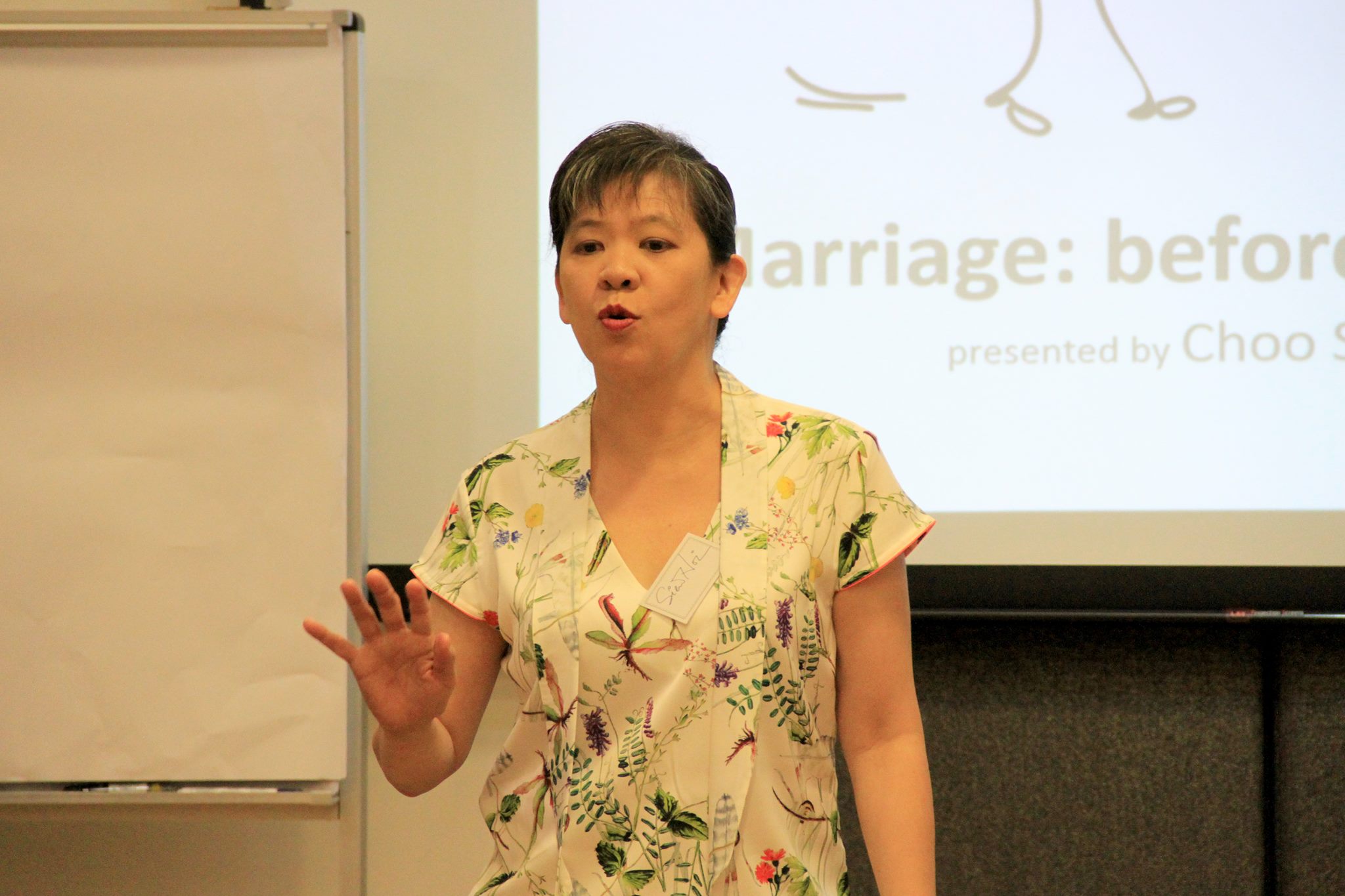 Ms Choo Siew Noi is a Systemic Psychotherapist/Family Therapist who has more than 28 years of clinical experience working in Family Service Centres, counselling centres, acute hospitals and mental health clinics in Singapore and in London. Currently running her private practice Psychotherapy Works, her clinical acumen makes her a sought-after marital therapist. Siew Noi is also an established supervisor and trainer to helping professionals in the government and voluntary welfare organisations. She has been teaching marital therapy to postgraduates at Swinburne University for more than 12 years and has been an invited trainer in family life education programmes for various organisations. Siew Noi is a dynamic and humorous trainer. She holds a Bachelor of Arts in Social Work from the National University of Singapore and a Master of Science in Family Therapy from the Institute of Psychiatry, King's College London. She is married with 3 children.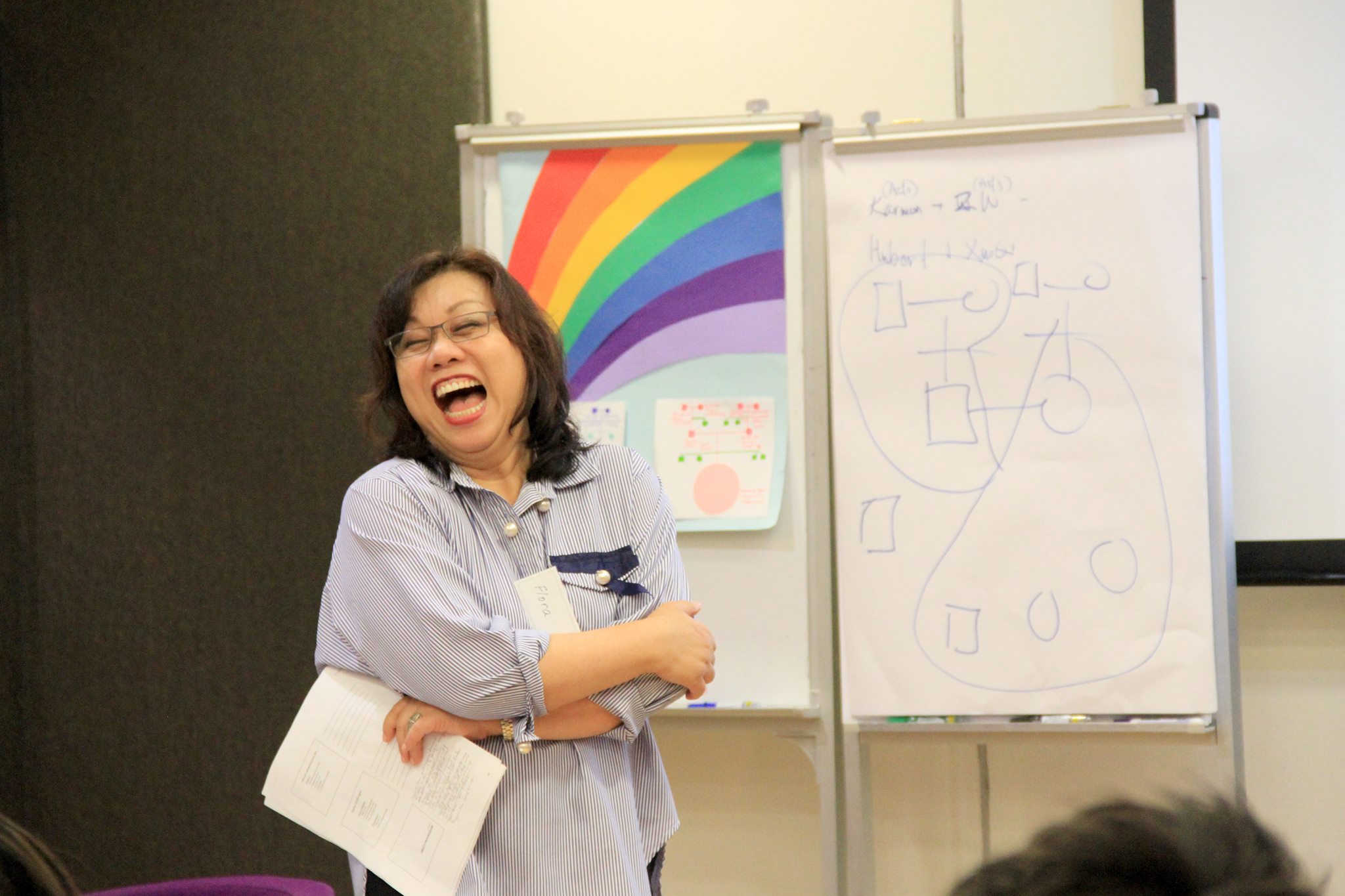 Ms Flora Chin is a Counsellor in private practice, and she journeys closely with individuals, couples and families facilitating them in navigating through difficult life situations. She has conducted many Marriage Preparation Workshops for groups, as well as, for individual couples, and is known to be a dynamic and engaging trainer. A key focus of her work at The Compass Counselling Practice is marital therapy, including affair recovery. Flora holds a Master of Social Science (Professional Counselling) degree from the Swinburne University of Technology, Australia. She is also an accredited Prepare-Enrich Facilitator, an accredited Taylor-Johnson Temperament Analysis Facilitator, a qualified Torn Asunder Affair Recovery Facilitator, and a Certified Grief Recovery Specialist®. She is married for 35 years. Flora brings to her counselling practice more than 20 years of corporate experience in senior management positions.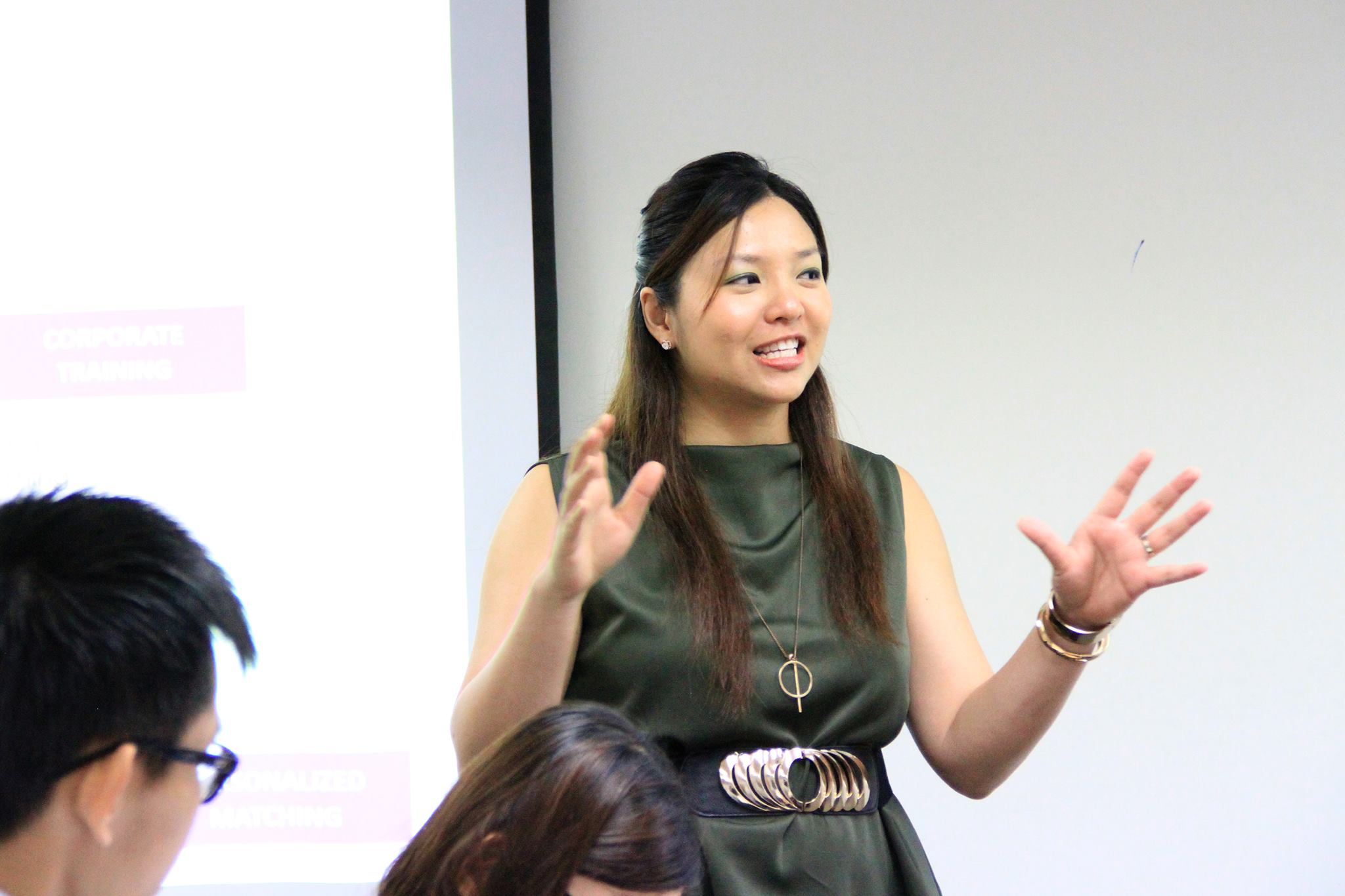 Ms Cindy Leong is an Enneagram Personality Profiling Trainer and Relationship Coach. She has founded Relationship Studio, specialising in corporate training and relationship coaching, as well as Divine Connect, a premium date coaching and matching agency in Singapore. Her background is in Psychology and business and is also a member of the International Coach Federation (ICF). She has been a guest speaker on many radio stations like 938 Live, FM 958, Love 972, Kiss 92 and FM 883. She is also featured in many local and international magazines such as Her World, CLEO, Simply Her, 8Days, Cosmopolitan, Her World Brides, ABC News etc.. Sharing insights into Enneagram Personality Profiling, Workplace Effectiveness, Relationship and Dating. She believes that everyone is a gem and her gift is to polish and bring out the shine in every individual she coaches.
---