Behavioural Science: Rethinking Segmentation, Reinventing Consumer Research and Designing the Next Creative Experience Chapter

Tuesday, May 21, 2019 from 5:00 PM to 7:00 PM (Singapore Standard Time Singapore Time)
Event Details
Experience and behavioural science show that people's opinions are often inaccurate or untrustworthy. Yet so much of marketing and sales strategy is based on this approach. Join us in our panel discussion where we consider how to re-invent consumer research with behavioural science and see how Artificial Intelligence and big data could help brands access deep consumer insights and behaviour bias.
Discover the ways personalised experiences and content are important in growing businesses. What are the newest available tools in helping us understand how people are wired by personality traits? We will introduce what we call "Cognitive Personas" and a new form of "Cognitive Segmentation", and how this should drive the future of our marketing industry.
Date: 21 May 2019, Tuesday    
Time: 5:00pm – 7:00pm    
Venue: BASH, Level 3, 79 Ayer Rajah Crescent, Singapore 139955
Programme Details:
5:00pm – 5:30pm: Registration
5:30pm – 6:30pm: Panel Discussion and Q&A
6:30pm – 7:00pm: Networking
Speakers:
Christopher Graves, Global Consulting Principal, Ogilvy Consulting 
Som Choudhuri, Co-Founder & CEO, AI Palette
Rob Gilby, CEO & Founder, Blue Hat Ventures
Moderator:
Pierre Robinet, Senior Consulting Partner, Ogilvy Consulting
Speakers' Profiles:
Christopher Graves, Global Consulting Principal, Ogilvy Consulting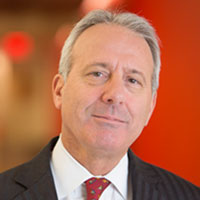 Christopher Graves is the president and founder of the new Ogilvy Centre for Behavioural Science. He was honoured as a Rockefeller Foundation Bellagio Resident for his behavioural science work. Prior to that he served as Global CEO and later Chairman of Ogilvy Public Relations. He served as CEO of Ogilvy PR in Asia Pacific where it is the largest, most award-winning public relations network.
Graves joined Ogilvy PR after 23 years in business news including 18 years with Dow Jones and The Wall Street Journal. He was one of the founders of the Wall Street Journal Report, Vice President in charge of news and programming for CNBC Asia, Vice President in charge of news and programming for CNBC Europe, Managing Director of Business Development (EMEA and Asia) for Wall Street Journal Online, and Managing Director of Far Eastern Economic Review magazine which won Magazine Of The Year twice in Asia during his tenure.
Chris is a frequent public speaker and moderator, appearing as a guest host on CNBC Squawkbox and at such events as the Clinton Global Initiative, World Economic Forum, Global Entrepolis @ Singapore, ADASIA, 3G World Congress, World Islamic Economic Forum, Boao (China's most influential forum), served as chairman of the Asia Marketing Effectiveness Festival, Spikes Awards and many more. He has hosted, debated with, or interviewed heads of state such as Tony Blair, Lee Kuan Yew, Gloria Macapagal-Arroyo, Goh Chok Tong and many of the ministers of China, India and other countries.
Graves is a contributing author of three recent McKinsey books: "Korea 2020", the 2011 bestseller "Reimagining Japan," and the 2013-14 business bestseller "Reimagining India." In 2011, Graves was chosen to serve on the jury for the Cannes Festival of Creativity (PR Lions). In 2010, Graves was elected life member to the Council on Foreign Relations, the most influential foreign policy think tank in the US. He serves on the board of directors of Caring for Cambodia, which builds and runs schools there, and on the Leadership Council of Opportunity Nation, a coalition of 200 NGOs. Graves is a member of the Arthur P. Page Society and board director of the Council of Public Relations Firms. His awards include: Rockefeller Foundation Bellagio Resident; four WPP Atticus Awards including the Atticus Grand Prix. Asia Pacific PR Professional of the Year (2007), Agency of the Year, Asia Pacific Consultancy of the Year, an EMMY nomination and more than a dozen awards from The New York Film and Television Festivals and the Asian Television Awards.
Som Choudhuri, Co-Founder & CEO, AI Palette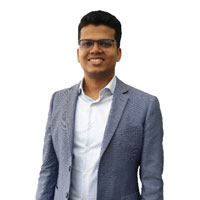 Som is a marketer by training, salesperson by expertise and passionate about product innovation. He has worked closely with some of the world's largest CPG brands. He is the co-founder and CEO of AI Palette which helps companies create consumer winning products.
Rob Gilby, CEO & Founder, Blue Hat Ventures
Rob Gilby is the Founder & CEO of Blue Hat Ventures, an advisory & investment firm focused on high growth businesses in the Consumer & Media Tech sectors across Asia. After 26 years at Disney, WarnerMedia and PwC across Asia Pacific and Europe, Rob has established deep industry expertise on the convergence of Consumer, Media & Technology. Through leadership roles and board member positions with digital media, entertainment, distribution, strategy & marketing organizations he's become a trusted advisor to leaders across the industry. 
Rob held leadership roles for 12 years with Disney, most recently as Managing Director, The Walt Disney Company Southeast Asia where he delivered rapid growth of the company's Disney, Marvel, Star Wars and Pixar brands across film, media and consumer products businesses in emerging markets such as Indonesia & Philippines, and pioneered digital media initiatives in mobile, social, games & online video. Rob is also the Chair of the Advisory Board of the Singapore Media Festival and a Board member of Singapore's InfoComm Media Development Authority (IMDA). 
Moderator's Profile:
Pierre Robinet, Senior Consulting Partner, Ogilvy Consulting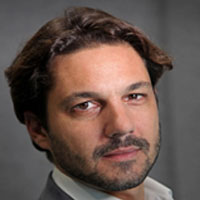 Pierre is a senior consultant with extensive experience in conceiving, structuring and selling marketing, digital and business transformation strategies, breaking the rules of traditional marketing and catalyzing innovation-led and data-driven mindsets for his clients.
Pierre has supported global brands, including AXA, MSD, SANOFI, NESCAFE, GARNIER for more than 15 years in their business transformation at global level acting as an innovation catalyst, running innovative lean startup strategies and agile working processes. Passionate about entrepreneurship, open-innovation and new technology, he co-founded in July 2016, the Viva Technology conference in Paris where 5,000 startup and tech leaders from the world gathered. Pierre joined Ogilvy Consulting  in 2016 as Senior Partner and leads both the Innovation and the Health & Wellness practice for the APAC region.
Pierre founded in 2016, the FrenchTech Singapore community gathering French entrepreneurs, technology leaders and innovation players from Singapore. He is also the founder of the LIVE WITH AI (LWAI), a non-profit organisation based Singapore which has a community of 100 thought leaders, startup owners, academics, from France and Singapore, leading working groups and research on the positive impacts of Artificial Intelligence (AI) to our society .The LWAI foundation is the first bridge between France and Singapore on AI working on applied recommendations to better live with AI.
When & Where

BASH@Block 79,
Ayer Rajah Crescent, #03-01
139955
Singapore

Tuesday, May 21, 2019 from 5:00 PM to 7:00 PM (Singapore Standard Time Singapore Time)
Add to my calendar