Being Life Coaches to Your Children | The LLiBrary Lunchtime Talk
This talk gives tips to parents on how to turn their experience into valuable life lessons for their children.
About this event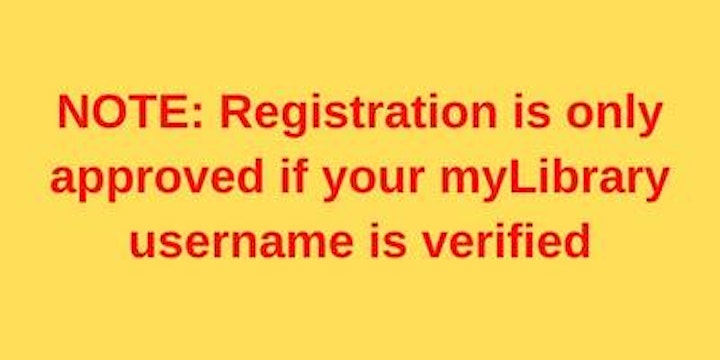 Important Notice
This programme/event is open to members of the National Library Board, Singapore. Please ensure you have your myLibrary username on hand before proceeding with the registration. If you do not have a myLibrary username, you can create one here: https://account.nlb.gov.sg/
About the Programme
Experts say there is a gap between what even the best schools are teaching and the skills young people today need to learn. They believe that children need to learn critical thinking and problem solving skills at an earlier age. For this, parents hold the key because they already possess vast life experiences and they are naturally poised to be the best teachers. This talk gives useful tips to parents on how to turn their vast experience into valuable life lessons for their children. By constantly probing and challenging the children's decision-making, problem-solving and creative skills, they gradually become better prepared to face the challenges of a technological and knowledge economy.
Parents' ability to adapt and pick up new skills quickly is vital for their children's success. There are life lessons found in almost every life experience if we can identify how these can become lessons that your children can also learn from. Pick up tips on how to identify some of these lessons and how you can use them, then share these life lessons with your children.
This talk aims to achieve the following wider objectives:
•      As not all families are able to enroll their children for enrichment classes, parents can be the next best thing - become their enrichment coaches.
•      We need to increase parents' awareness of their role in preparing their children skills' for life.
•      We need to inculcate active learning in parents  as they need to read widely in order to explain things accurately and interestingly to their children.
About the Speaker
Joseph Wong spent 36 years with Standard Chartered Bank before leaving in 2015 to pursue his personal goals in life. In his role as director in an international bank, he helmed the global proposal writing team in the Transaction Banking division and spearheaded the digital learning programme as a developer and training consultant.
Joseph is also one of few local phonetics coaches in Singapore. He also authored a three-book series I'm So Ready For Life which was launched in August 2017.