Description
Valued at $2,000; Going for $100. Grab it now!
6 Tycoons. One stage. One saving mission.
Do you want to find your true path to wealth, happiness, and financial freedom and at the same time make much-needed donation to typhoon-ravaged Philippines?
If you answered yes, then here's a rare opportunity to learn directly from 6 ultra-rich business owners who are wealth creation experts and help the continuing relief efforts in the Philippines.
Come join Learn-A-Thon 2013 For Philippines Relief!
If you want to live a wealthy, happy life and help the poor Filipino survivors of Typhoon Haiyan then you should not miss this rare chance to have 6 financial goliaths share the stage in one outpour of learning!
From the group of successful and wealthy entrepreneurs in Singapore behind the Learn-A-Thon Wealth Creation learning series comes an event jam-packed with learning, giving, and inspiration.
Goal: Raise SGD $150,000 for the Philippines Relief
What:
Learn-A-Thon 2013 For Philippines Relief - a wealth creation learning seminar to raise funds for the Philippines survivors of Typhoon Haiyan/Yolanda

Where:
Shine Auditorium @ Shaw Tower #03-01
100 Beach Road, Singapore
How to Get There? Click here
When:
Monday, 2nd December 2013
7:00 PM – 10:00 PM
Guest-of-Honour:
Mr. Zainudin Nordin, Member of Parliament for Bishan-Toa Payoh GRC
All proceeds will go to the Philippines Typhoon Haiyan survivors through Mercy Relief, an IPC registered non-government organisation providing aid in calamity devastated areas in Asia Pacific.
What's The Value Of A Seminar Like This To You?
Priceless!
You will learn from real people and hear their real secret formula for success. Topics include:
How To Generate Income While You're Sleeping – The Warren Buffet Way

The Psychology Behind Making Your Biggest Dreams Come True

How To Use The Internet To Dominate The Market Even If Your Business Only Started Yesterday

How To Harness The Mind To Power The Body For Success

Lots more!
---
The Speakers
Mr. Adam Khoo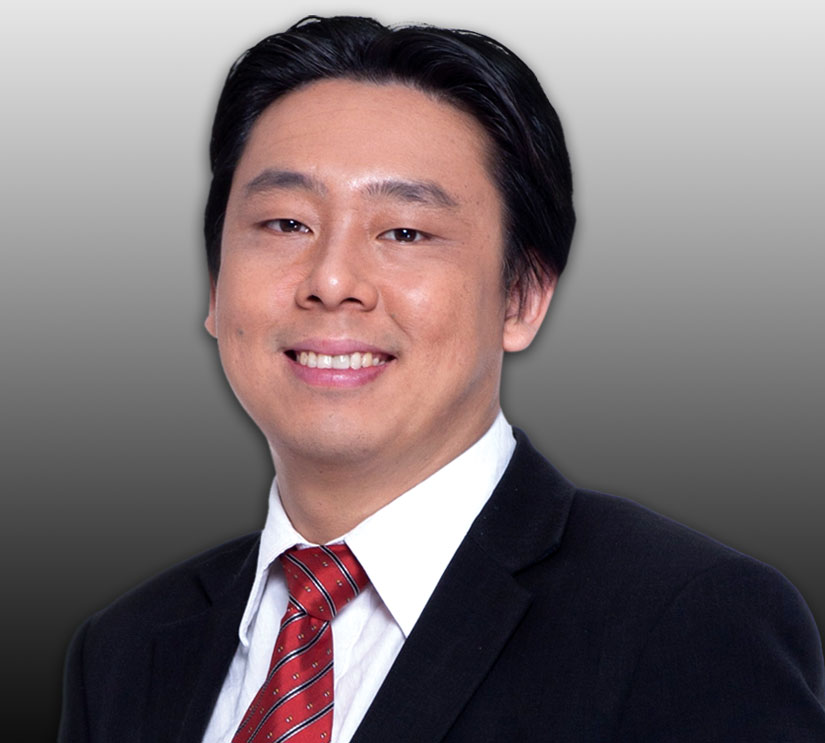 Top 25 Richest Singaporeans Under 40, 2008

Eminent Alumni Award, National University Singapore

Self-made millionaire at age 26
Serial entrepreneur, bestselling author of 13 books, and a self-made millionaire Adam Khoo is the Chairman of Adam Khoo Learning Technologies Group, one of Asia's largest private learning institutions that offers educational seminar to 80,000 people annually in 7 countries.
A much sought-after peak performance speaker, he has addressed over 500,000 avid audiences. Apart from his acumen in corporate training and educational learning, Adam is also the hedge fund manager for Wealth Academy FX Growth Fund, an offshore hedge fund that generates annualised returns of more than 60%.
Mr. Adam Khoo has been featured in the following magazines and media outfits: Straits Times, The Sunday Times, Lianhe Zaobao, Business Times, Channel 8, Channel U and many more.
---
Mr. Jerome Tan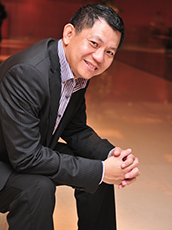 Founder, PIP Holdings Pte Ltd

Serial Entrepreneur, Investor, Author

20 years field experience in entrepreneurship
With over 20 years experience in field sales and entrepreneurship, whatever practical advice and learning that comes from Mr. Jerome Tan oozes with genius. He will teach you how he turned PIP Holdings Pte Ltd into a multi-million dollar business from just meagre initial capital of just $52.
His entrepreneurial fire is a conflagration that spread through 7 corporations which he at one time sat at the helm as CEO. This "can-do" attitude is contagious, from this out-of- the-box maverick who can create business from nothing – morally, legally, and ethically.
---
Mr. Fabian Lim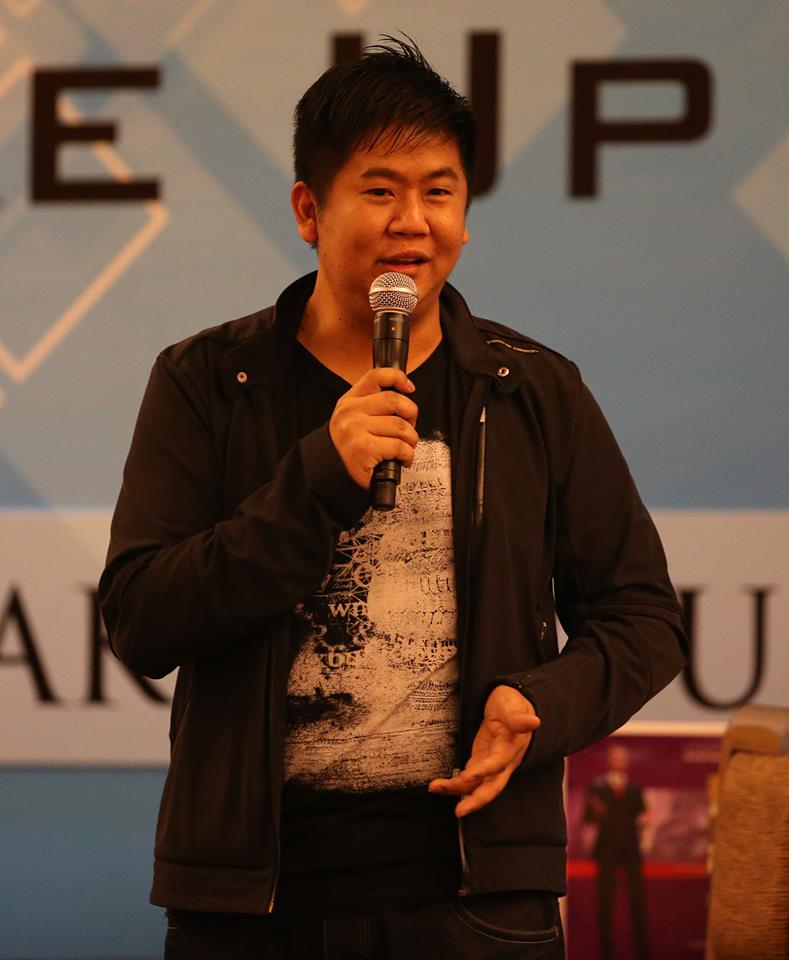 Self-made internet millionaire

Owner of several successful online businesses such as Prizle.com,
ClickMedia.com.sg, ClickEvents.com.sg

Qualified Google Advertising Professional

The ONLY Certified Search Engine Marketing Trainer to conduct Search Engine Optimization Certification Training in Malaysia, Indonesia, Philippines and Hong Kong for 10 years
Mr. Fabian Lim has mastered utilising the internet to propel businesses through internet marketing. An internet millionaire, he has empowered many to start their own internet-based businesses and make a 5-figure monthly income working from home.
His business interests are in the areas of events management, internet marketing consultancy, wealth education and keyword software and stock trading system development. Mr. Lim's internet marketing consultancy has been tapped by many multinational corporations including IE Singapore, Singapore Polytechnic, Sennheiser, SISTIC, Green Dot Internet Services, Management Development Institute of Singapore, GPBatteries, Kurnia Insurance, IOI, among many others.
For these noteworthy achievements, Mr. Fabian Lim was featured in The Sunday Times, Business Times, Channel News Asia, Straits Times Razor TV, The Star, New Straits Times, Sin Chew Daily, Wan Pao, Omy.sg, My Paper, UWeekly, The Peak Magazine, Exquisite Magazine, Utusan & Faces Magazine.
---
Mr. Ken Chee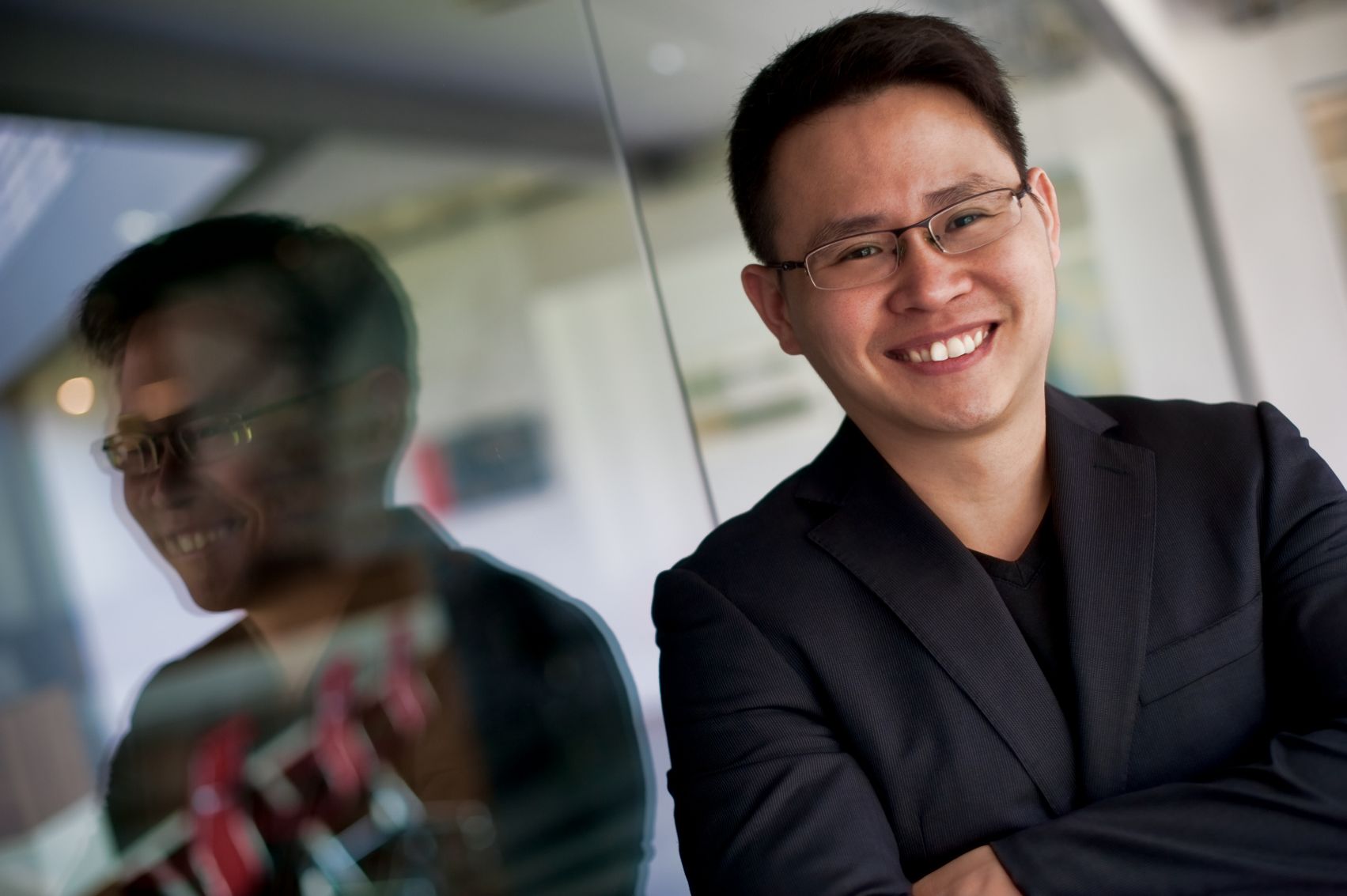 Honouree, Spirit of Enterprise 2005

Co-Founder, 8 Investment

Author of Best Seller - Brand Master

Director, JM Asia
Mr. Ken Chee has mastered the art of branding and marketing with key brand accounts with Panasonic, Lexus, Toyota, Hugo BOSS, DBS Bank, Singapore Pools, Seraya Energy and ST Electronics. In 2008, Ken co-founded 8 Investment, a private investment company with zero capital. In less than 20 months, 8 Investment generated over $3.5 million in revenue.
Today, 8 Investment is a hugely successful investment specialist in Value Investing, training and media corporation with over $20 million in assets under management and growing. He has been featured on national media such as The Strait Times, The Sunday Times, My Paper; on radio, 938LIVE, 958FM; and in magazines, Reader's Digest, Smart Investors and Shares Investments. Today, Ken is very much dedicated to paying it forward by educating the public to take charge of their financial future.
---
Mr. Kaycee See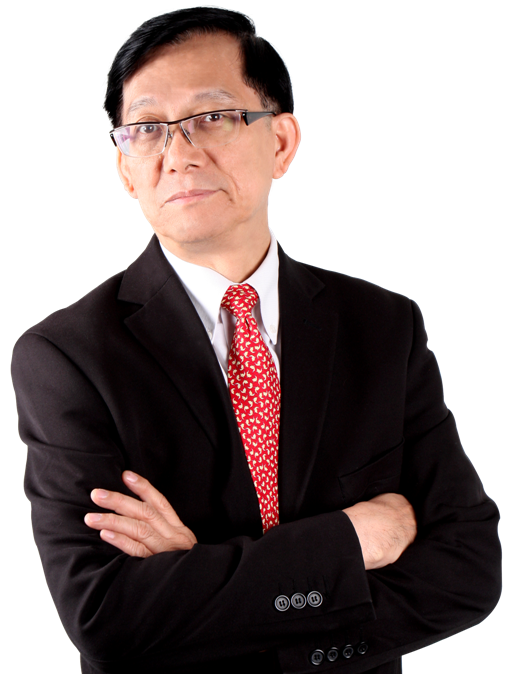 Founder, MasteryAsia

Overall Best Invention Of the Year, ITEX Malaysia 2012

MobileApp Developer Malaysia and Singapore
Mr. Kaycee See is the founder and lead trainer for MasteryAsia, a coaching company that has benefitted over 9,000 professionals seeking success in finance and business since 1997. Moving from the comforts of the corporate cocoon to exploring the volatile, fun, and thrilling world of business, Mr. See has seen himself rise and fall in the past 27 years and with over 30 businesses created.
His latest company holds the promise of penetrating the world with leading edge mobile applications. Another company has a product which won the Best Invention of the Year at the 2012 Innovation and Technology Exhibition (ITEX) in Malaysia.
---
Mr. Cayden Chang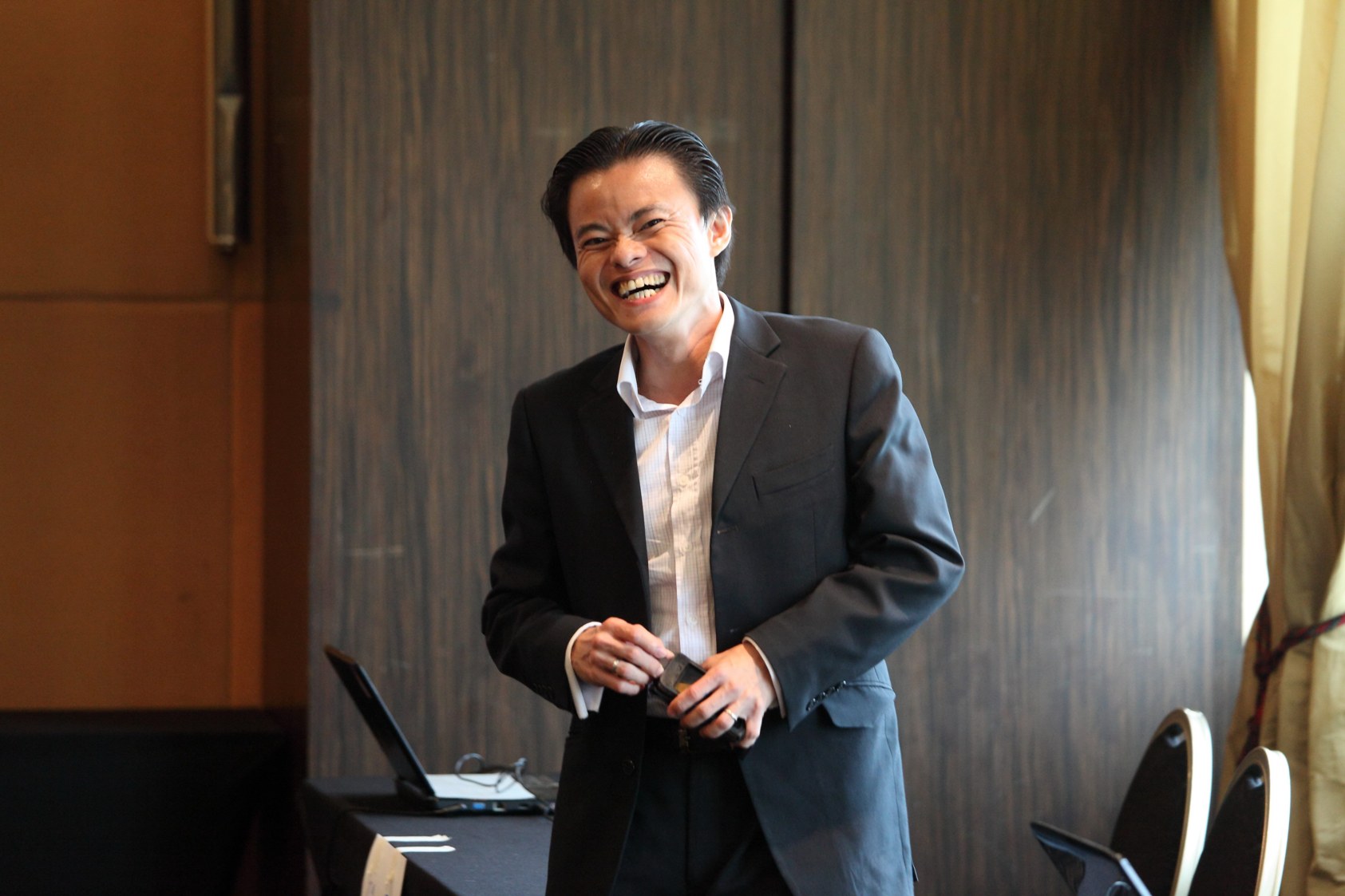 Honouree, Lifelong Learners Award 2008

Director, Mind Kinesis Management Int'l LLP & Mind Kinesis Investments Pte Ltd

Co-founder of educational board game & recipient of Ministry of Education Innergy Award, 2003
A staunch advocate for the love of learning and harnessing one's talent and potential to fulfil one's destiny, Mr. Cayden Chang graduated with three degrees, all in flying colours: Bachelor of Science (Merit) degree, Bachelor of Science (Honours) degree and Master of Science degree in E-business from the National University Singapore. His company, Mind Kinesis, offers training to organisations such as MINDEF, Singapore Prison Services, Immigration and Checkpoint Security Singapore (ICA), Certis Cisco Security Pte Ltd, Toshiba Tec (S) Pte Ltd, Tan Chong Motor Sales Pte Ltd, Chan Brother Travel Pte Ltd, among others.
Featured in many business publications and media outfits for his co-authored book "Do You Have What It Takes To Be Boss" and for winning the fight against renal cancer, Mr. Cayden Chang was recently put on the spotlight at the National Achievers Congress 2013 alongside Billionaire Mogul Sir Richard Branson.
---

Keynote Speaker & Guest of Honour
Mr. Zainudin Nordin, Member of Parliament Bishan-Toa Payoh GRC
---
Sign Up Now for this Once-In-A-Lifetime
Wealth Education for A Cause!


Ticket price: $100 only!
100% of donations will go to the Philippines Relief mission
through Mercy Relief.
The Strongest Typhoon The World Has Ever Known Will Bring The Strongest Bond Of Service And Love
To this date, it is not unusual in Tacloban City, Philippines to see a father cradling a dead child in his arms, or people starving from lack of food and water, or towns completely obliterated.
It is not unusual to find families living in makeshift shelter, with dead bodies surrounding them. They suffer unspeakable destruction in a land they formerly called home but is now reduced to a vast wasteland.
Latest reports from the United Nations state that in its aftermath, Typhoon Haiyan left 11 million people severely affected. Local media reports about 10,000 of them dead and over 600,000 homeless. Six towns, already impoverished before the rampage, now completely wiped out.
On 2 December 2013, Singapore's top notch business leaders –and YOU--will rise up to help.
Sign Up And Start Your Journey To Wealth – While Extending Help To The Philippines.
Join Learn-A-Thon 2013!
Organizer of BEST-VALUE SEMINAR of THE YEAR -- Learn-A-Thon 2013 for The Philippines Relief
Roger Koh 许耀元


Owner of Chen Fu Ji Imperial Noble Fried Rice 
Owner of International Restaurant Chain 
Serial Entrepreneur
Advisor to numerous businesses
Mentor to Global Social Innovation forum 2013
Ex-CFO Asia-Pacific Region of a major US Corporation 1988 - 1995
Senior IT Manager of a major UK Aviation Company 1986 - 1988
Professional Accountant with Qualifications from Four UK Chartered Academic Institutions 1983-1984
Chairman to various charity events, raised S$4m from 2012 to 2015
Launched Personal Music Album in 2017
Performed in GEPIC 2017 
Honouree of Spirit of Enterprise 2009