BF East Ven Mahinda - Countdown "Healing Through Metta" (**Fee: by donation)

Tuesday, 31 December 2013 from 19:30 to 22:30 (Singapore Standard Time Singapore Time)
Event Details
DHAMMA TALK
Healing Through Metta by Ven Mahinda

Date: 31 December 2013
Time: 7.30pm to 10.30pm
Venue: Buddhist Fellowship East Centre
Fee:  nil, by donation 
Registration is required 
Metta is the wish to be well and happy, and this wish encompasses all aspects of our being: physical, emotional, mental and spiritual. Therefore, metta is naturally related to healing, both for ourselves and for others. When we have love and compassion for ourselves, it is natural that we will look after our body through balanced diet and exercise. When we fall sick, we will take care of ourselves to the best of our ability.
In order to understand how metta can be such a powerful tool in the healing process, we first need to consider what it is that needs to be healed. Disease, or sickness, arises as the result of disease. When our bodies or minds are subject to some kind of stress and are not at ease, illness starts to develop. This stress and imbalance can affect us on all levels – physical, emotional, mental, and spiritual.
In everyday life, we may not realise the effect that these mental, emotional and spiritual factors have on our physical health. But as we practise meditation and begin to understand the complex nature of our being, we start to become aware of how they are interrelated. For example, when we experience anxiety or fear, we may feel our stomach tighten. If we repeat this physical reaction many times, a lot of tension will build up in the region of our stomach and it would not be surprising if we experienced digestive problems as a result. Similarly, anger, grief and suppressed emotions can contribute to all manner of diseases and physical problems.
Next time you are sick, or have any aches or pains, try radiating metta to yourself and allowing the feeling of wellbeing to spread throughout your body, especially to all the affected parts. As you start to relax, you may notice that a significant part of the pain is actually caused by our own resistance to it, not wanting to experience that unpleasant sensation.
Approaching our pain and discomfort with loving-kindness reduces this extra stress that we cause ourselves by reacting to the original painful feeling. In this way, the pain will start to reduce and our circulation and energy will begin to flow better, giving our body the best chance to heal itself and even release the root cause of the problem.
ABOUT VEN MAHINDA
Born in Malaysia, Ven. Mahinda, was ordained as a Buddhist monk in the Theravada tradition in 1976 under the tutelage of Ven. Dr. K. Sri Dhammananda. He undertook Buddhist studies and training in Sri Lanka (1977-1982) and practice Buddhist meditation under several masters in Sri Lanka, India, Myanmar and Thailand.
Ven. Mahinda is currently the Abbot of Aloka Meditation Centre, NSW, Australia. He has given lectures and seminars on Buddhism, meditation and its application in daily lives at many high schools, universities and community organisations. His attendance at international conferences and interfaith dialogues have taken him to more than 30 countries.
REGISTRATION
registration is required

registration fee: by donation

online registration at www.buddhistfellowship.eventbrite.sg

or call the office at +65 6278 0900

registration opens on 18 October 2013 

all are welcome to join
FAQs
Where can I contact the organiser with any questions?
Contact Buddhist Fellowship at register@buddhistfellowship.org or +65 6278 0900.
Do I have to bring my printed registration confirmation to the class?
No, you need not bring your printed registration confirmation to the class
When & Where

BF East @Mitra
160 Paya Lebar Road
#08-03 Orion Building
Singapore 409022
Singapore

Tuesday, 31 December 2013 from 19:30 to 22:30 (Singapore Standard Time Singapore Time)
Add to my calendar
Organiser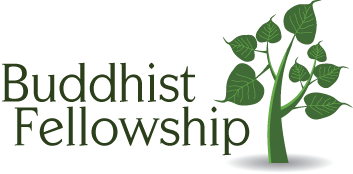 BUDDHIST FELLOWSHIP (BF) is a non-sectarian Buddhist organisation. Our membership consists of like-minded Buddhists from various traditions who share the Buddha Dhamma to promote the path of higher happiness and spiritual fellowship.
DHAMMA
Recognising how the world has changed and yet the Dhamma remains relevant, Buddhist Fellowship strives to ensure that the Dhamma is propagated in contemporary language and forms.
COMMUNITY
Buddhist Fellowship prides itself in being an organisation that dares to be different, embarking on new, revoluntionary projects and activities that benefit the community and constantly striving to meet the needs of its members.
LEADERSHIP
Recognising the need to start Dhamma education from young, Buddhist Fellowship has three programs to cater from pre-school to 25 years. The programs are led by Exco members and volunteers.
CONTACT US
1. Buddhist Fellowship West Centre (main centre)
2 Telok Blangah Street 31
#02-00 Yeo's Building
Singapore 108942
Email: info@buddhistfellowship.org | Tel: +65 6278 0900 | Fax: +65 6278 0102
Office Opening Hours:
Mon: closed
Tue-Fri: 10am to 8pm
Sat-Sun: 10 am to 5.00pm
2. Buddhist Fellowship East Centre @ Mitra
160 Paya Lebar Road
#08-03 Orion Building
Singapore 409022
BF East Centre is open whenever there is program in session.
IMPORTANT: Buddhist Fellowship uses Eventbrite portal to manage registrations. Whilst all events are listed as "free" in Eventbrite, please refer to program description to check whether a program/course/class is payable or free.