About this Event
Big Data World, Singapore is the fastest-growing big data event in Asia, and will be held on 9th – 10th October at Marina Bay Sands Expo and Convention Centre. Back for its third year, the event has consistently stayed on the cutting edge of a rapidly changing and advancing industry. Attend this event to generate more intelligent insights and quicker outcomes, and help shape a winning strategy for your business.
This year, the event stack will expand across two levels and will attract over 19,000 senior IT and business professionals who will get to…
Source from 400 leading providers and solution leaders including Atscale, Confluent, MongoDB, Signify, Snowflake, Talend, Tibco and more
Be inspired by some 600 international speakers and practitioners from organisations such as AirAsia, Domino's Pizza, Ohmyhome, Mediacorp, SP Group, Mastercard, PayPal and more
Network with thousands of peers, industry visionaries, leaders and people who have faced – and overcome – the same challenges.
Access exciting event features including the A.I. Innovation Zone, the Parcel & Packaging Zone, DevOps Live, the Live Data Centre of the Future, The Edge Zone and more
Visit www.bigdataworldasia.com for more details.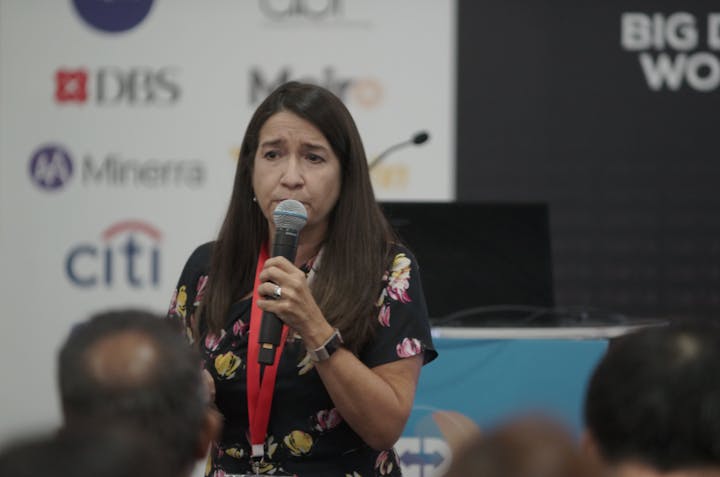 She Loves Data Live!
She Loves Data was born out of the belief that women have many talents, virtues and lots of value to bring to the table when it comes to technology, data and analytics. Join this community of like-minded organisations and individuals from across the STEM landscape in two exciting days of conferences.
Meet and network with the world's leading suppliers
Organisations include Aerospike, Alteryx, Billigence, Dataiku, DXC Technology, MAPR, Qubole, TIBCO Software, Splunk, Yellow International and more.