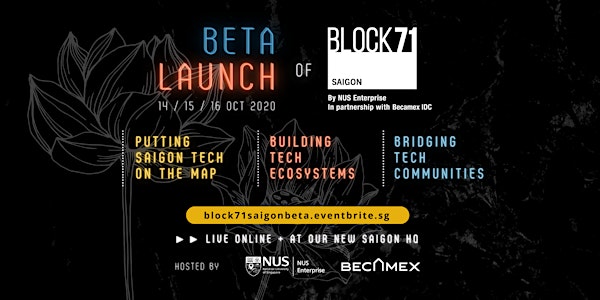 BLOCK71 Saigon: Beta Launch
Join us for 3 days of events we've brewed up for the Vietnam tech community!
About this event
This October, we celebrate our first milestone as BLOCK71 Saigon -- We're getting ready to kick open our doors to our brand new HQ in Ho Chi Minh City – and we would love to have you there!
We know not everyone will able to be in town to join in the festivities in person – so we pulled together a series of Virtual Sessions to shine the spotlight some of the most intriguing key players in Vietnam's ecosystem! This means:
A global livestream of curated speakers and content spotlighting the Vietnam tech community!
We're launching a virtual map to make your mark – literally on the story of Saigon's ecosystem
▀▀▀▀▀▀▀▀▀▀
Follow to be the first to hear when we go live:
The following sessions are in Vietnam Time (GMT +7)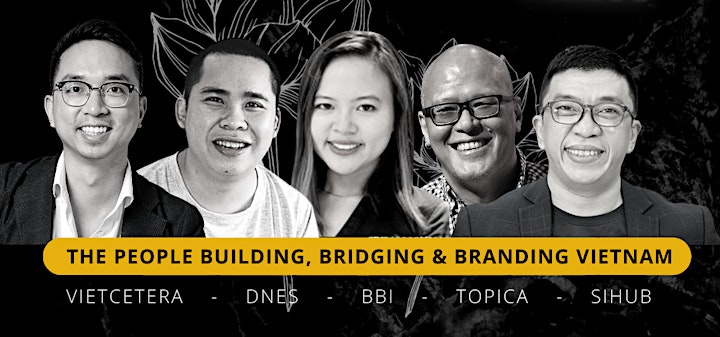 └ 2.00 PM | KEYNOTE | Welcome / Mapping the Tech Community
We're putting the spotlight on our local and regional startups, partners, friends and neighbours - and you're invited! Over the next few days, hear from the ones who have shaped Saigon's tech ecosystem to become what it is today, and the ones who will be the drivers to position Vietnam as Asia's Next Dragon.
Plus, we launch a virtual map for you to "visit" Saigon from anywhere in the world!
Speakers:
Sazali Johari, Programme Director, BLOCK71 SEA
Hanh Nguyen, Programme Lead, BLOCK71 Saigon
└ 2.30 PM | PANEL | The People Building, Bridging and Branding Vietnam
Meet the faces behind key organisations and startups making a mark across Vietnam, the region and globally. We'll delve into what it takes build businesses and communities in various cities across Vietnam, and how we can join forces and each city's unique strengths to propel "Vietnam tech" to the next level.
Speakers:
Hao Tran, Co-Founder and CEO, Vietcetera Media
Bung Tran, Vice Chair of Advisory Board, SIHUB (Ho Chi Minh City)
Hanh Nguyen, Director, Becamex Business Incubator (Binh Duong)
Trung Pham, CEO, DNES (Danang)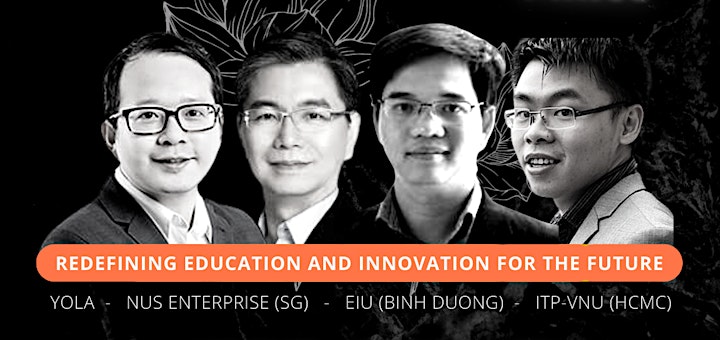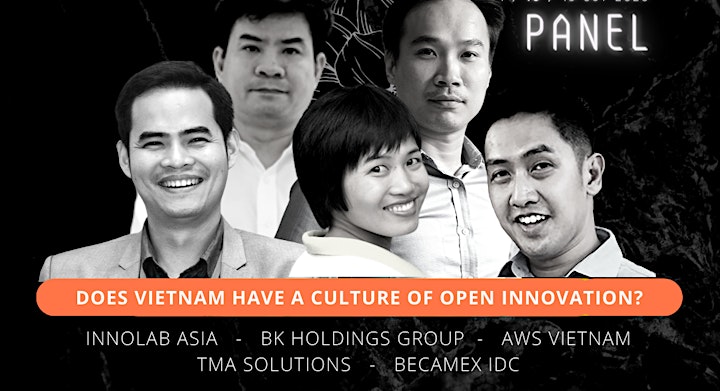 └ 2.30 PM | PANEL | Redefining Education and Innovation for the Future Workforce
Universities are known to be a major driving force for high impact innovation and entrepreneurship across Asia. We gather key early stage ecosystem builders from institutes of higher learning across Vietnam and Singapore to paint a picture of what the future looks like for Vietnam's youth, and reflect on what role academia needs to play in shaping that future.
Speakers:
Khoa Pham, Co-Founder, YOLA
Dr Ngo Minh Duc, Vice President, Eastern International University
Mr Hui Kwok Leong, Director of Ecosystem Development, NUS Enterprise
Dr Truong-Minh Vu, Director, Vietnam National University-HCM Information Technology Park (ITP)
└ 4.30 PM | PANEL | Does Vietnam have a culture of Open Innovation?
Corporates are a major driving force of wide-scale adoption of new technological innovation. We hear from Vietnam-based corporates on their perspective on R&D, innovation and intrapreneurship - and what this all means as emerging business opportunities to watch for startups and spin-offs in Asia.
Speakers:
Thang Huynh, Founder, Innolab Asia
Jen VuHuong, BK Holdings Group
Don Phan, Amazon Web Services (Vietnam)
Hong Tran, Deputy CEO, TMA Solutions
Duc Dang, Science & Technology Industrial Park, Becamex IDC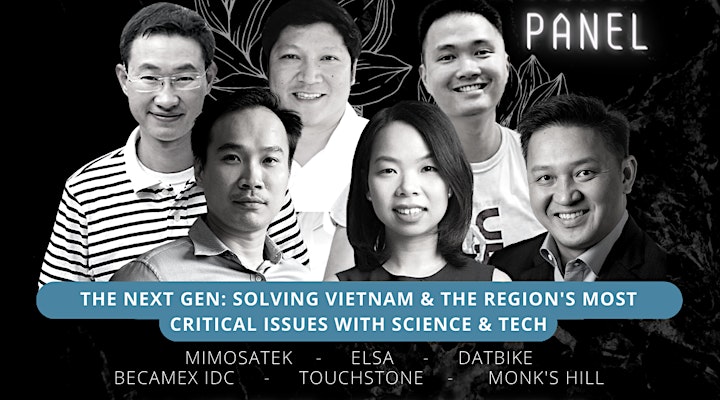 FROM 3.30PM | Open House: Bridging Vietnam to APAC
Invited guests are welcome to join us at the event venue from 3.30PM onwards! The address will be sent to confirmed guests.
└ 4.00PM | WELCOME
Meet the team and hear about our plans for BLOCK71 in Vietnam!
└ 4.30 PM | PANEL | The Next Gen - 2020 and beyond: Solving Vietnam's (and the region's) Most Critical Issues with Science and Technology
From Healthcare to Mobility, and Environment to Education, we chat with Vietnamese tech founders and investors championing our move towards achieving the UN Sustainable Development Goals by 2030. How can we promote peace and prosperity while protecting the planet? Big dreams - and we definitely can't do it alone!
Speakers:
Duc Dang, Director, Science & Technology Park, Becamex IDC
Tu Ngo, General Partner, Touchstone Partners
Justin Nguyen, Partner, Monk's Hill Ventures
Son Nguyen, Founder, Dat Bike
Michael Ngo, Country Manager, ELSA
Tri Nguyen, CEO, MimosaTEK
└ 5.30 PM | NETWORKING | Networking & Light Bites
An invite-only house warming we kick open our doors to our brand new HQ in the heart of Ho Chi Minh City! Swing by to join the community celebration, and meet and mingle with our first batch of startups, friends and partners from across the ecosystem! Our global BLOCK71 family will join in the festivities virtually!
▀▀▀▀▀▀▀▀▀▀
Part of the community? Register for a 3-day Beta Launch Ticket Pass to:
Participate and engage with speakers live on every webinar
Win an invite to our first ever BLOCK71 Saigon community Open House!
Receive the latest news, developments and events from the BLOCK71 community
Have a say in what events we run in the future!
Tech startup interested in the Asian market? Apply to BLOCK71:
Keen on Vietnam? Fill in an application at saigon.block71.co/incubator/apply
Keen on other APAC markets? Check out our global programmes at block71.co
Not sure ? Arrange for a chat with our friendly programmes team at calend.ly/block71sgn