Event Information
Location
PIXEL Studios (Level 2) Seminar Room
10 Central Exchange Green
Singapore 138649
Singapore
Description
Blockchain : Startup Teaming - Singapore
Blockchain technology focused Startup Teaming session to meet and Team-up with people who are looking to build a Startup success team or who are keen to join one in your Bloackchain technology.

Great opportunity for connect Start-ups with talent. Let's meet and team-up for success.

Event Fee: Free

Agenda:

06:45 PM – 07:00 PM: Registration & Networking

07:00 PM – 07:30 PM: "Blockchain Technology Applications in Business" - Steve Ng - Lead, Digital Operations and Platforms - Mediacorp
(https://www.linkedin.com/in/steveng/)

07:30 PM – 08:30 PM: Startup team pitch* (Blockchain focused, 3 minutes for each Startup/Idea)

08:30 PM – 09:00 PM: Networking (Team exploration/formation)

*For Startup Team Pitch: (Blockchain Focused)
Please register to pitch your idea.Submissions will be closed by 22th May 2018, selected ideas for this session will be notified by email by 24th May 2018.
Our Guest Speaker: Steve Ng - Lead, Digital Operations and Platforms - Mediacorp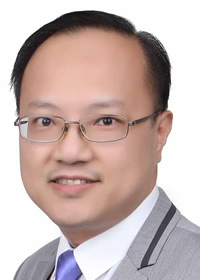 Steve Ng is leading Cyber security, Blockchain and Digital transformation business initiatives in his current role. He has worked for MNCs such as Dell EMC, Amazon Web Services, Avaya, HP, Hitachi Data Systems and Brocade. Currently, Steve is the Lead, Digital Operations and Platform at Mediacorp where he overseas infrastructure optimization, DevOps, automation, cyber security and real-time dashboard.


Who can attend?
If you have an idea for Startup

If you want to join a Startup

If you are looking for technical or business cofounder for your Startup

Lean Startup founders

Seed Funders, Angel Funders and Crowd Funders

Capital Investors

Inventors, Innovators

Design Thinking facilitators

Business Strategy Leaders

Startup Mentors
Technology evangelists

Programmers, Architects, UI, UX, DB, Analysts, Developers

Domain specialists in:

Big Data

Artificial Intelligence (AI)

Robotics

Internet of Things (IoT)

Block Chain

Augmented Reality (AR)

Cyber Security

Growth hackers

Job Seekers

University Fresh Graduates


Why should you attend?
To team up for Startup success.
To understand Startup insight
To find right team members and build connections
To network


Date and Time
Location
PIXEL Studios (Level 2) Seminar Room
10 Central Exchange Green
Singapore 138649
Singapore