Blue Genes: Blue Pea Growing Workshop with Blue Bell Latte, by TBB and EGC
Join the green movement by taking part in the passion-led workshops & get rewarded with environmentally friendly picks from eCapitaMall.
About this event
Let's sing a different kind of blues together. Enjoy a weekend of calm and fun, and join us in learning more about the Blue Butterfly Pea!
The blue butterfly pea is almost ubiquitous in several Southeast Asian cultures, possibly because the plant is also native to this region, growing easily in our crazy hot weather.
Lately, the blue blooms have been given a revival. Having proven to be 'Instagram-worthy', strikingly beautiful blue culinary creations have paved the way for the new generation to discover this heritage-rich plant.
Join Edible Garden City and Tiong Bahru Bakery, and jointly supported by Funan and lyf, on a fun exploration into the wonderful blue butterfly pea plant, in the brand-new workshop "Blue Genes: Blue Pea Growing Workshop with Blue Bell Latte".
In this session, join us for a guided tour of the Funan Urban Farm and learn about how we grow high quality produce for restaurants right on the rooftop of a shopping mall, before we delve into the deep blue world of the butterfly pea flower. Find out about:
The nutritional and health benefits of blue butterfly pea.
How to grow blue butterfly pea and how to care for it.
Fun ways to use blue butterfly pea in dishes.
How to brew and enjoy a perfect cup of tea using farm-dried blue butterfly pea flowers.
With the orange sun setting on Singapore's iconic cityscape as a backdrop, get introduced to our aquaculture system, indoor grow room, edible walls, and cascading garden terraces. For an added dimension, taste the different varieties grown there, and eat your way through the newest urban farm in the CBD.
The session also includes a guided hands-on session, when you will prepare your own planting medium and sow blue butterfly pea seeds. Soon, you'll be on your way to nurturing your own glorious blue pea plant! Additionally, enjoy a mug of freshly-brewed non-caffeinated Blue Bell Latte made by Tiong Bahru Bakery's expert brewers.
As part of the workshop, you will receive:
A Butterfly Blue Pea Grow Kit - a packet of potting mix, seeds and self-watering planter (worth $29).
A medium plant pot and a bag soil to transplant the seedling.
A packet of dried blue butterfly pea flowers to make tea.
Freshly-brewed non-caffeinated Blue Bell Latte from Tiong Bahru Bakery
About the Blue Butterfly Pea Flower
Practically no scent or flavour. Vivid deep blue colour flowers. Flower is rich in anthocyanin, a potent antioxidant that is also what gives it its fascinating colour-changing properties. The antioxidants in butterfly pea can rejuvenate the skin by stimulating collagen synthesis and lessen the signs of ageing. The anti-inflammatory and analgesic properties of flower extract can also help alleviate pain and reduce fevers.
About Funan Urban Farm
Edible Garden City's 7th floor urban farm at Funan is an educational showcase of indoor and soil-based farming, as well as vertical growing and aquaculture. One of the few urban farms in Singapore open to the public, and the first urban farm to be designed into a Singapore shopping mall from the onset, it is an example of how farming can be seamlessly integrated into city living.
This workshop is recommended for young adults and adults aged 13 and above. Please note that the session will be conducted in English. This workshop requires a minimum of 6 pax to run.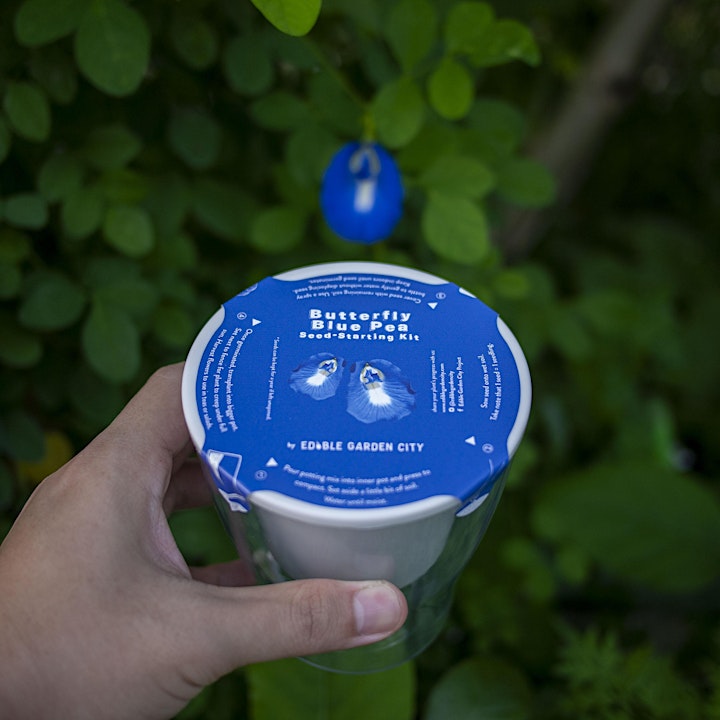 TERMS AND CONDITIONS
1. All attendees require a ticket regardless of age.
2. All workshop tickets are non-refundable.
3. Any exchange of workshop dates or participant names will be considered on case-by-case basis. Participants should inform us of any proposed changes at learn@ediblegardencity.com at least 3 days before the actual day of the workshop.
4. In the case of no-show, late attendance or early departure, no refund, replacement, make-up or exchange will be made.
5. Terms and conditions are subject to change without notice at any time and at the sole discretion of the organiser.
6. Please ensure that all information provided is accurate. Should any of the provided information be untrue, inaccurate, not current or incomplete, the organiser will not be held responsible or liable for incomplete/failed delivery of the service/product.
7. This event might be cancelled if the minimum pax requirement is not reached. In that event, you will be notified one day before the stipulated event date via email. If cancellation is initiated by organiser, you will be refunded in full.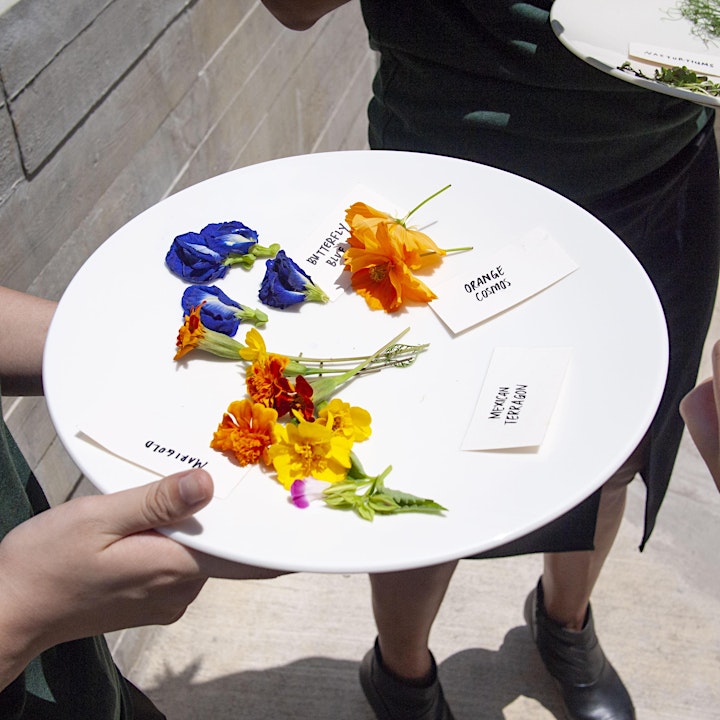 Organizer of Blue Genes: Blue Pea Growing Workshop with Blue Bell Latte, by TBB and EGC
With a total gross floor area of approximately 887,000 sq ft, the Funan integrated development comprises a retail component, two office blocks and lyf Funan Singapore – the Singapore flagship of The Ascott Limited's lyf coliving serviced residence that is designed by millennials for millennials. Funan is located right in the heart of the Civic District with excellent connectivity, including a direct underpass linking to City Hall MRT interchange station. As a new paradigm for live, work and play in Singapore's city centre, Funan offers a synergistic combination of retail, office and serviced residence components that is designed to appeal to savvy consumers pursuing quality of life in a socially-conscious and creative environment.