BML presents: SOAR - Digital Mapping & Geospatial Technology on Blockchain
Description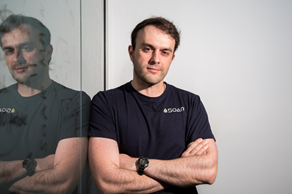 Join us with Amir Farhand, CEO & Founder of Takor for an insightful introduction into the world of mapping and geospatial technology. From military origins through to mass user adoption.

---
---
---
Geospatial technology is used to visualise, measure and analyse the earth in terms of location. The most famous example of geospatial technology is Google Maps, which was unleashed to the masses almost 15 years ago. Traditionally, geospatial technology was limited to usage by only a small and specialised segment of the market, however now it is undergoing a period of hyper-growth with applications ranging from satellite and aerial imagery, drones, through to driveless cars and Internet of Things (IoT) devices. As a result, the geospatial market is expected to grow to over US$72 billion by 2020.
Takor aims to build agnostic technology platforms to democratise the ever-growing geospatial market. Whereas many companies in the geospatial market are involved in image and data capture; Takor is a data enabler that takes inputs from various sources and provides a "platform" that solves the locational requirements of individual, corporate, government and military users. In addition, Takor's competitive edge is that its technology is cheaper to implement, easier to use, and has the ability to be retro-fitted onto existing systems.
Now in their 2nd round of fund raising, they are excited to offer this opportunity to invest in their project, to limited investors outside of Australia, starting with Singapore.
---
---
As this is a limited seat invite, please register your interest by registering for a ticket.