Description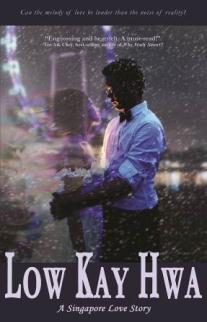 Date: 7 Feb 2012
Time: 7.00pm
Venue: Earshot, The Arts House (1 Old Parliament Lane)
Come join us on 7 Feb as we celebrate the month of love with the launch of A Singapore Love Story.
A Singapore Love Story is a contemporary novel set in Singapore, with the theme portraying the fact that we cannot change reality, but can only change our expectations. The novel depicts the difficulty for two people from different backgrounds to stay together, implicitly posing the question of whether romantic love is required in a marriage. Readers will experience a journey that is somewhat familiar, with the characters justifying their actions due to decisions made by emotions.
Take part in a contest to win Low Kay Hwa's books! Click HERE for contest info.
Admission is FREE. All are welcome!
Like us on Facebook!