Start brand building today and get a head start on your competitors. Make an impact in your business and career today.
About this event
People buy from people that they Know, Like and Trust. Do people know what you stand for and that you're trustworthy? Does your brand do what it promises to? How can you close the gap and connect your brand to your customer?
Designed for business owners and marketing leaders, this Brand Strategy Masterclass will help you align and focus your brand to meet customer needs and business goals. Learn the complete framework, get practical tips and case studies that can help position your brand for growth.
Fully sponsored by HRDF for a limited time only. Make an impact in your business and career today.
Brand Strategy Masterclass
Date: 19 & 20, 26 & 27 September 2020 (total 4 days)
Time: 9am – 5pm
Venue: Meritus University, 49 The Boulevard, Lingkaran Syed Putra, Mid Valley City, Kuala Lumpur.
Who Should Attend?
– Marketers who want to up their brand game.
– Strategic Planners and Brand Strategists who seek to realign the brand.
– Business Owners who want sustainable business growth.
Learning Outcome:
– Build your own 'Strategic Brand Plan' to implement in your business straight away.
– Create aligned business, brand and communication goals.
– Create brand differentiation to stand out in the marketplace.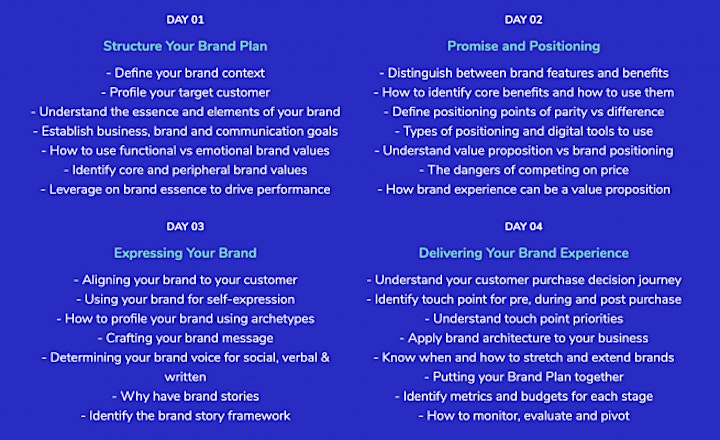 If you have any question, please contact (Ms.) Darcy at 603 – 2288 1680 / 81 or email to events@gorgeousgeeks.net