Breakthrough your consulting business with Identi3 Insights Profiling - Psy...
Breakthrough your consulting business with Identi3 Insights Profiling - Psy...
Thu 24 November, 2016, 9:00 AM – 12:00 PM SGT
Description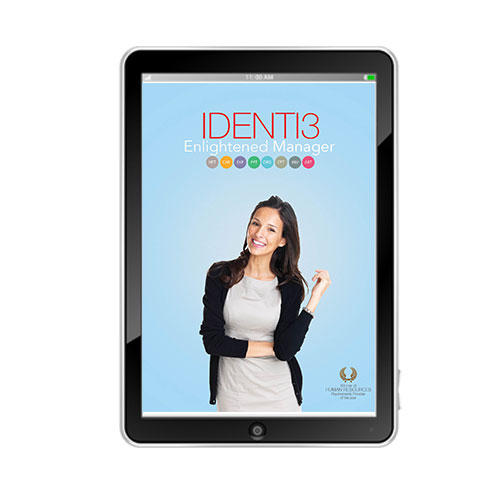 Calling All Consulting/Recruitment Business Owners,


Ever seen how a business finds a solid product, and is able to take its business to whole new levels? This is your chance. Identi3, the winner of the psychometric tool provider of the year by Human Resources is simple to use (completed in 10 mins), accurate, has high validity and provides so much insights through various easy to understand reports. Perceived as highly value-for-money, this will be the first thing that comes to your clients' minds when they think of assessment & insights for people selection, development and change management.
Identi3 has appointed The Talent Central as its key distributor of its world-class award winning Identi3 tool. Check out the tool at www.identi3profiling.com.
We are now looking for our top 5 partners in Malaysia, where we can work out a joint-business plan with you, provide resources, grow your business margins, train your teams, certify you as a world-class coach and more importantly, take your business to a whole new level.
Whether you run an international consulting/recruitment business, or you are simply a 1-man setup, we want to meet you and explore opportunities. This is session, however, is also for you to understand our company, our leadership team, as well as the vision we have to take both our businesses forward.
Register now! Breakfast is provided.
Agenda:
0900 - 0930: Breakfast and networking
0930 - 0945: Hear how Identi3 transform lives in top MNCs through talent development
0945 - 1000: Hear how Identi3 transform lives through counseling and mentoring
1000 - 1130: Bring your own reports and get deeper insights into your own values, preferences and inclinations.
1130 - 1200: Continue to network
This is the 1st session in Malaysia. Due to overwhelming responses in other countries, we have decided to only offer 20 free tickets while the rest will be charged for a token amount of RM20. This investment is possibly game-changing or even life-changing for you. Speak to us. Thanks.