Breast Cancer Overview and Nutrition (12 Oct Tues &19 Oct Tues)
#DidYouKnow? About 1 in 6 women who suffer from breast cancer are under the age of 45.
About this event
October is Breast Cancer Awareness Month
#DidYouKnow? About 1 in 6 women who suffer from breast cancer are under the age of 45. Young women can get breast cancer and they are also the ones who tend to have more aggressive forms of the disease. However, breast cancer need not result in death, especially with early detection and treatment.
#DidYouKnow?
What signs and symptoms should you be looking out for?
What are some of the foods you can take to protect yourself against breast cancer?
Join us in our special 2-part webinar series to learn more about breast cancer and to arm yourselves with the knowledge to fight this disease!
P.S. Stand a chance to win The Rose Veranda Pink High Tea set by Shangri-La Singapore or a 2D1N stay at Sofitel Singapore City Centre by signing up for the webinar! All participants will also receive a Women's Wellness Pack with special promotions on supplements, beauty, fitness and more. So register for the webinars today to get yours!
Register here:
12 Oct 2021 - 12pm to 1:30pm - Breast Cancer Overview
19 Oct 2021 - 12pm to 1pm -Nutrition & Breast Cancer
Thank you and we hope to see you online!
-----------------------------------------------------------------------------------------
By proceeding to submit the registration form, I agree and consent that RHI may collect, use and disclose my personal data to contact me in accordance with the Personal Data Protection Act 2012 and as described in RHI's Privacy Statement (www.raffleshealthinsurance.com/privacy-statement) and may be shared with external parties for the giveaway(s).
By providing the info below, I confirm that I am the user and/or subscriber of the telephone number(s) provided by me and I consent to receive from Financial Alliance and/or its financial adviser representatives, any marketing, advertising and promotional information, other than that relating to future events organised by Financial Alliance via voice calls, SMS/MMS (text messages) or faxes to my telephone number(s) provided above. I understand I may withdraw any consent I have given at any time by writing in to Financial Alliance Pte Ltd.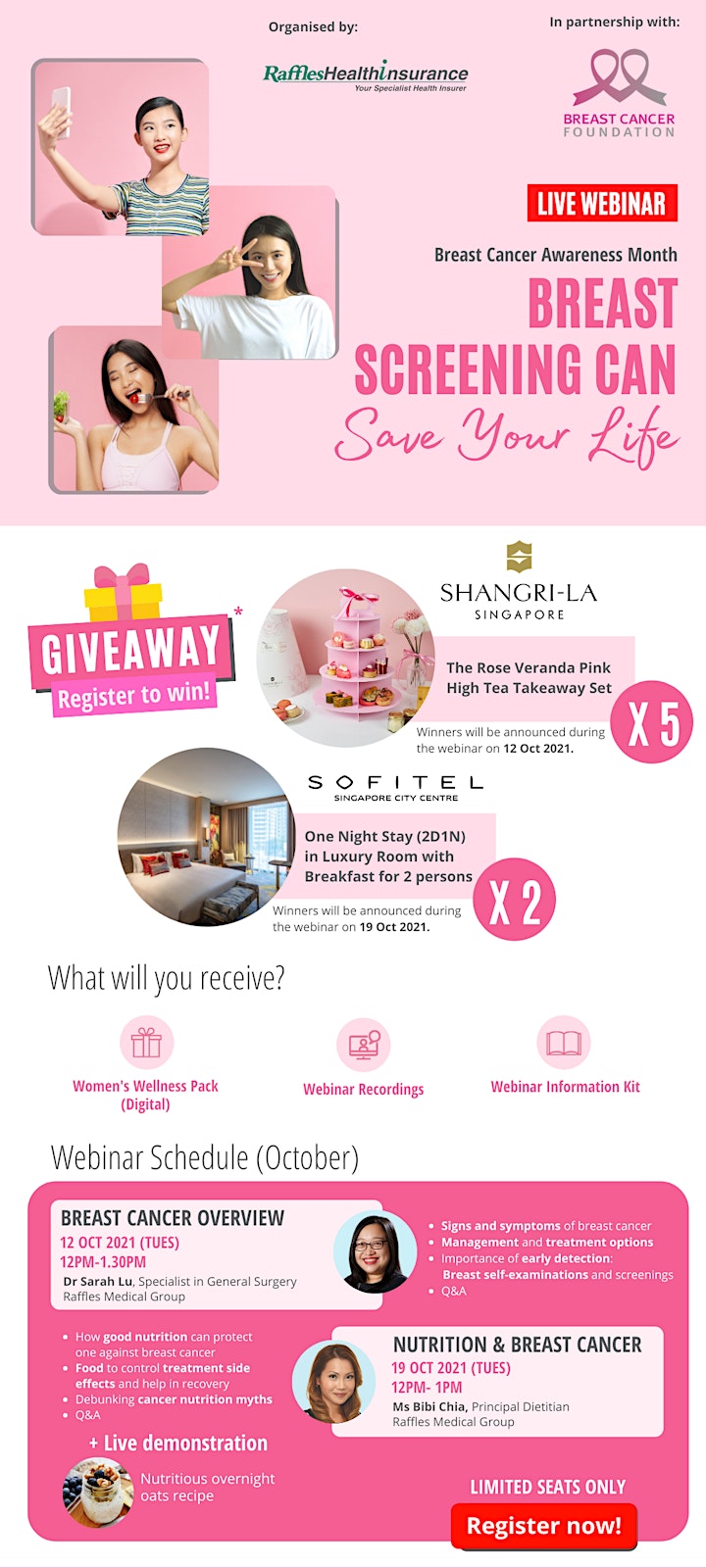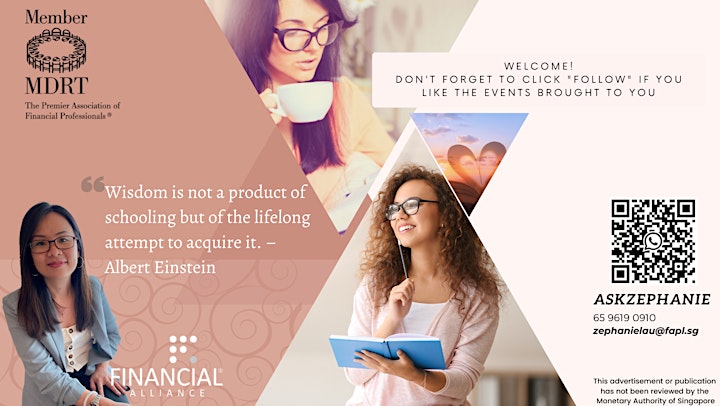 Organiser of Breast Cancer Overview and Nutrition (12 Oct Tues &19 Oct Tues)