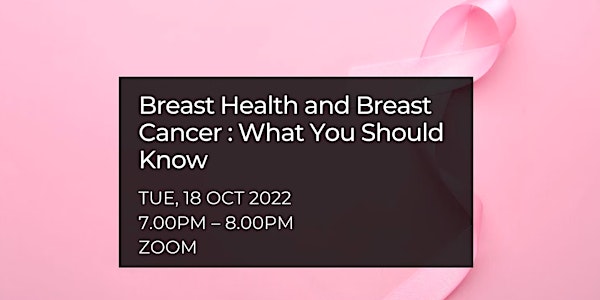 Breast Health and Breast Cancer: What You Should Know | Mind Your Body
Join Dr Julie Liana as she answers your questions on breast health and breast cancer.
About this event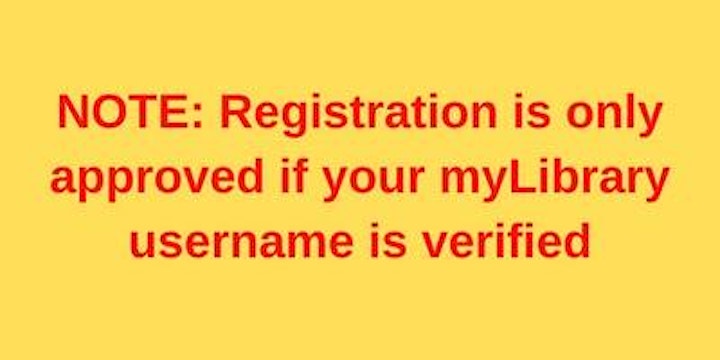 Important Notice 
This programme is open to members of the National Library Board, Singapore. Please ensure you have your myLibrary username on hand before proceeding with the registration. If you do not have a myLibrary username, you can create one here: https://account.nlb.gov.sg
About the Programme:
Breast cancer is the most common cancer affecting women in Singapore. What are the symptoms, signs, risk factors and preventive measures of breast cancer? And how can early detection measures like breast self-examination and mammograms help save lives? Join Dr Julie Liana, a breast surgeon practising in the Singapore General Hospital and National Cancer Centre (SingHealth Duke NUS Breast Centre), as she answers your questions on breast health and breast cancer.About the Speaker
Dr Julie Liana is a Consultant with the Department of Breast Surgery in both National Cancer Centre Singapore and Singapore General Hospital. Her practice covers benign breast conditions, the diagnosis and surgical treatment of symptomatic and screen detected breast cancer. In addition, she has a keen interest in lactational medicine, and is an International Board certified Lactation Consultant.  Julie is a mother of 3 and as a breast surgeon, she has managed patients who may suffer complications of breastfeeding, and she hopes to be able to help this group of patients as a lactation consultant. In addition, Julie led a multi-disciplinary team in a quality improvement project to streamline treatment for lymphoedema, a complication of axillary dissection and the project was awarded the Surgery Academic Clinical Programme grant in 2018. She is currently leading a project on Breast Education for Students and Teachers, in collaboration with Health Promotion Board and Ministry of Education; and is supporting the outreach on Breast Cancer Awareness with focus on the Malay-Muslim Community.
Online Programme/Event Administrative Information 
This programme is conducted entirely online. You may access Zoom via the app or using a web browser.
This session will be recorded and images captured may be used for publicity purposes. 
Please ensure that you enter a valid email address as you will receive an email with the link to the online programme/event.
The link of the programme should not be shared with others.
Do ensure you have a strong internet connection. Using your mobile data is not recommended.
The National Library Board, Singapore (NLB) reserves the right in its absolute discretion to disqualify or refuse admission to any registrant without any reason and notice.
Photographs and videos will be taken during the session and images captured may be used for publicity purposes.