Description
Broga Hill, a hill famous for its beautiful sunrise.
Have anyone ever thought of going to Broga Hill for a hike, rewarded by not only the beautiful sunrise, but also with a beautifully designed pin and an exclusive dri-fit shirt which you can wear for all your other hikes or during your casual outing?
We present you, Broga Virtual Hike!

All you need to do is register, hike, post a photo, and get rewarded!!
Event Details:-
Registration Fee : RM60.00 (Early Bird) / RM65.00 (Normal)
Event Location : Broga Hill, Semenyih
Event Duration : 1st August 2017 – 31st August 2017
Photo Submission Dateline : 3rd September 2017 (refer to FAQ No.5 for photo submission methods)

Shirt Design and Size Chart:-
Personalised Name at back of the shirt. Maximum 8 characters inclusive of spaces.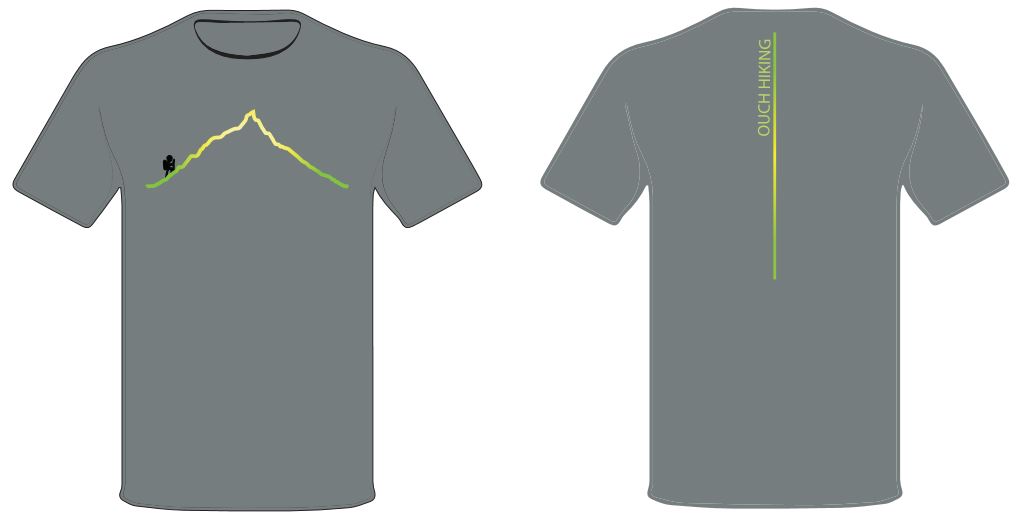 Pin Design:-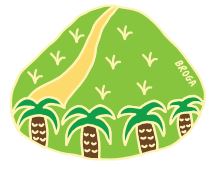 Interested? What are you waiting for?Get your friends, register, pack your bag, and go hiking!
Last day of registration is on 15/07/2017. Hurry up before all slots are taken up!
Good luck and hike safe to all hikers!!
FAQs
1. Is there minimum age requirement to enter the event?
Yes. The minimum age requirement is 13 years old. Participants below 18 years old must acquire the consent of their parents/guardians before signing up for this event.
2. What are my transport/parking options for getting to and from the event?
Broga Hill is accessible by car only. You may opt to drive, or go by taking taxi/Uber/GrabCar. There is free parking space provided by the estate owner, located right at the Broga Hill entrance. However, there will be entrance fee of RM1 per pax payable to the estate owner.
3. What's the refund policy?
No refund is allowed once registration and payment is confirmed.
4. Is my registration fee or ticket transferrable?
No. Registration fee or ticket is not transferrable.
5. How do I submit my photo?
There are two methods, you can choose either one:-
(a) Instagram:- Post photo, caption your order number, tag our instagram account (@ouch_hiking), and MUST hashtag #ouchvirtualhikebroga (please ensure you set your Instagram account to public, or else we are unable to see your photo)
(b) Facebook:- Like our Facebook page (Ouch Hiking) and post the photo on our page. Please caption your order number, and MUST hashtag #ouchvirtualhikebroga
6. When will the entitlements delivered to my doorstep?
We will start sending out the entitlements on 15th September 2017. You will be getting your entitlements by end of September 2017. Please contact us if you did not receive your entitlements by end of September 2017.
7. How can I contact the organiser if I have other questions?
You may contact us at 017-318 3217 (whatsapp only) or email to us at ouch.lvt@gmail.com
TERMS AND CONDITIONS
1. All participants are to ensure details during registration are accurate and complete.
2. By confirmation of payment, the participants agreed to abide by the rules and regulations set forth by the event organiser.
3. A confirmation email will be sent together with confirmation ID to participant upon successful registration. OUCH Adventure will only recognise the posting of photo proof captioned with valid confirmation ID which is emailed to participants upon successful registration.
4. Should any participant has not received the confirmation email within 3 days of registration, please email us at ouch.lvt@gmail.com. We will resend the confirmation email to participants who successfully registered for the event.
5. Upon confirmation of participation, change of shirt sizes and other details will not be entertained.
6. Participants acknowledge that they are aware of the level of difficulty of virtual hike location designated by organiser, and that they are physically and mentally fit to participate and complete hike. They are not aware of any medical condition or impairment that will prevent participation in this event or will affect their health by participation.
7. Participants acknowledge that this is a virtual hike and that the organiser will not track or verify results or provide volunteers, marshals or medical personnel assistance to any participant.
8. Participants further acknowledge they will participate and complete the hike at designated location by the organiser at their own risk, which may involve the real risk of injury and death.
9. By joining this event, participants consent to their personal information being used by OUCH Adventure for media publication and announcement of results.
10. Participants consent to royalty-free use of their name, result, image, photographs, video and comments in any publications and marketing in relation to this event by the organiser.
11. Participants further consent to receiving information about OUCH Adventure and special offers and promotions.
12. By agreeing to these terms and conditions, participants release event organisers, from all claims connected with participation. Participants indemnify the event organiser, sponsors, volunteers, and employees involved in this event directly or indirectly against all liability for any and all injury, loss or damage connected with the participant's participation.
13. All entries not transferable, not refundable and not deferrable.