Description
This November, the Singapore Women's Network brings to you a step by step, hands on workshop on how to create a stunning website from scratch.
Either for a personal website or for your startup company!
This workshop is only for ladies who are beginners. There will be no HTML or CSS coding.
Leading this workshop, our own SWN committee member, Gunes
-----
What will you be learning?
* Domain name? Hosting? What?
* How to choose your website builder?
* What should you do before jumping into designing your website?
* How to build your website?
----
What to bring?
* Your laptop (optional)
* As much attention as possible
----
About Gunes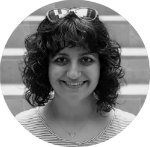 Gunes is a Marketing Manager in a software company called InspireTech and a volunteer at Singapore Women's Network. She loves helping people grow and designing websites.
----
Limited Seats! Register To Get Your Free Ticket Now!
(Please cancel your order if you can't make it)
note: This workshop is for WOMEN only!