Description
It's our privilege to invite the top professional trader trainer and financial adviser, Jack Zhang, to become our event speaker. Jack is scholarship winner of NUS, he has more than 10 years of professional experience in institutional trading and private banks.
During this 2 hours seminar, Jack will share with you a lot of amazing investment strategies and plans which would be definitely useful for you to achieve sustainable success in your trading.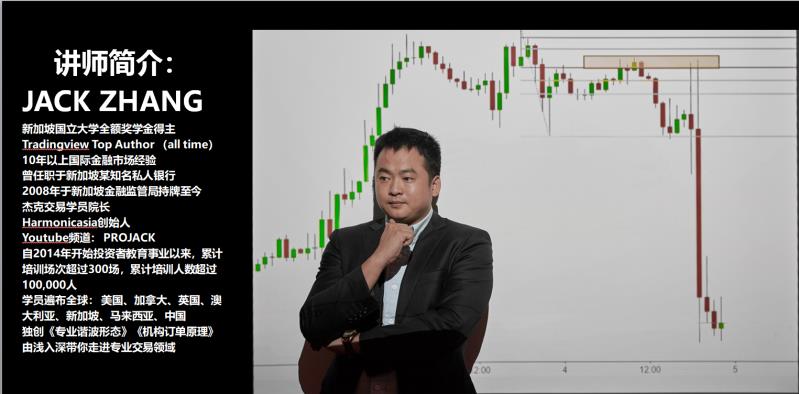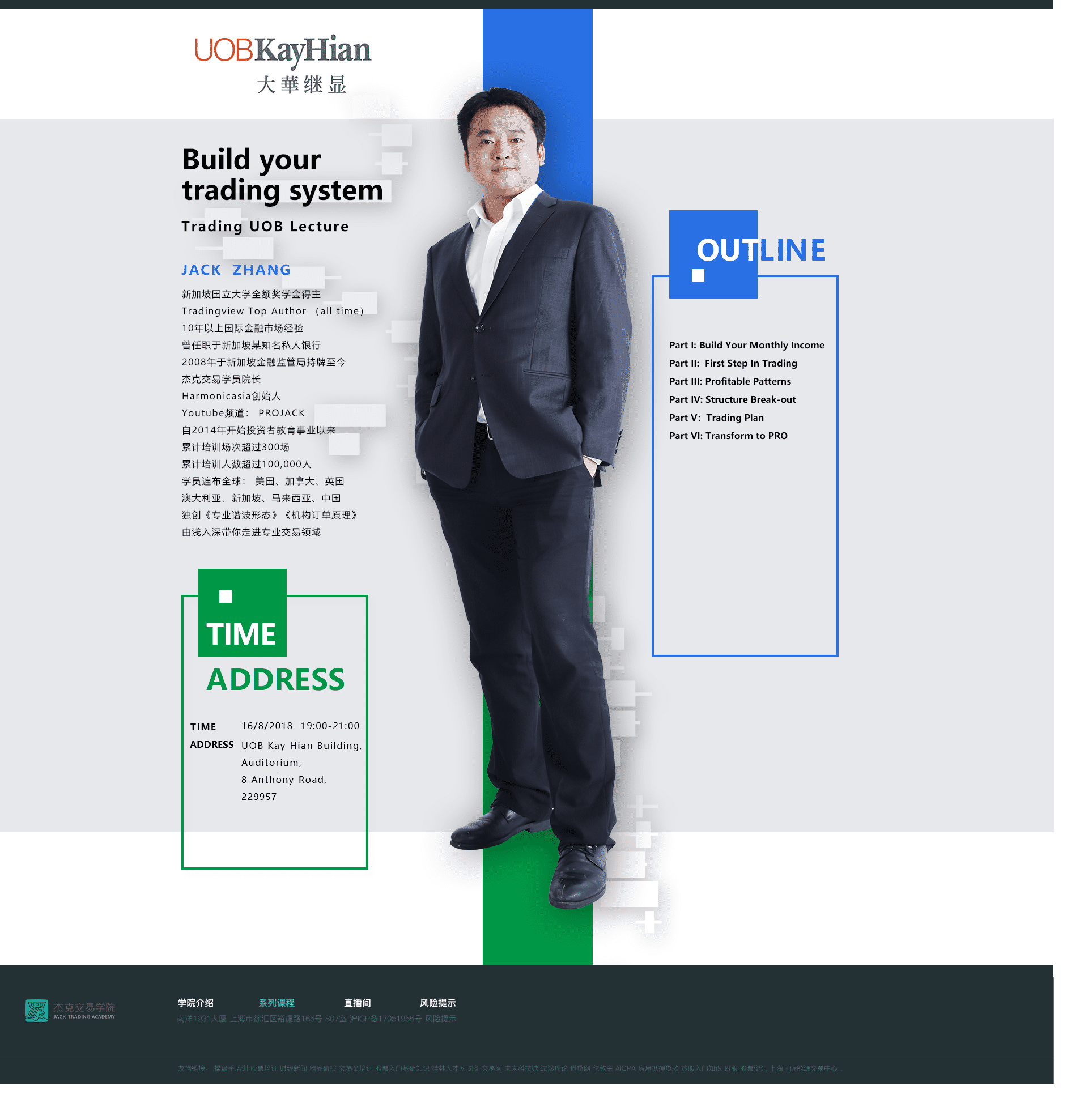 Wanted to know how to build monthly income through trading?
Wanted to learn more profitable patterns?
Wanted to know how to figure out and make use of the structure break-out?
Wanted to generate your own trading plan?