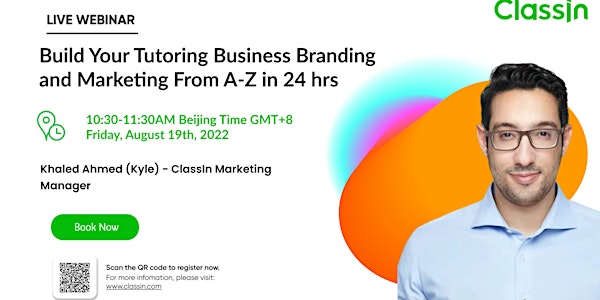 Build Your Tutoring Business Branding and Marketing From A-Z in 24 hrs
Build Your Tutoring Business Branding and Marketing From A-Z in 24 hrs
About this event
Going from a teacher to a private tutor or a tutoring business owner is no easy feat since most of the skills needed aren't teaching related but marketing and branding related. In this webinar, we will learn how to get an easy quick start as a tutoring business by learning how to:
- Create a logo and brand colors.
- Create a website to introduce your services.
- Establish professional social media brand for yourself.
- Reach the right niche of clients.
- Create a simple advertising budget and strategy.
Join us and let's try to create yours in real time together.