Description


Have you always been wanting to work from home during your available time?
Have you always wondered what is the best way to earn in income while taking care of your kids?

Proudly present "Home Entrepreneur ECommerce Education Workshop"
Join us and have your questions answered.
Exclusively featuring a mom who has broungt up her 3 young kids with no maid while working on her home business.. Find out how she conquers the eCommerce world with no experience, discover how she becomes a millionaire homepreneur, providing for her family with no financial worries and living on her own terms within a short 4 years.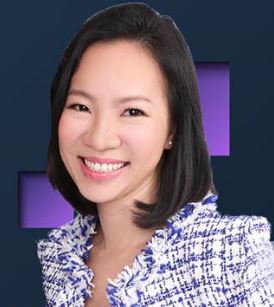 In this internet age, it is possible to have a successful business as well as be part of an inspiring community. Gone were the days where Dads and Moms spend all of her waking hours away from their family and kids.
What will be covered in the workshop :
How to start a profitable ecommerce business without any any IT skills
How to copy and follow the same exact proven system to start a successful business with just a small budget
No sourcing, shipping, billing, creating a website, driving traffic, or any of the "grunt work" that's been holding you back
How this business runs without staff and overheads
No inventory and thus no warehousing cost to pay. Also no cash flow problems as there's no upfront purchase of inventory.
Never Before Revealed Secrets that make people want to buy from you every single month
Learn the biggest myths to start a high profit e-commerce business
So if you want to PERMANENTLY END GOING ROUND IN CIRCLES LOOKING FOR A BUSINESS THAT WORKS and to incrementally increase your wealth you have to attend this Homepreneur ECommerce Educational Workshop.