Description
Data is everywhere, yet it's locked up in silos. How can we unlock data to advance AI development? Ocean Protocol has been building a world where corporations, start-ups, public institutions, and individuals can share data freely to develop solutions for industries and societies. Today, we are excited to present real-world use cases in the healthcare and mobility industries.
Join us as we share the progress of Ocean (we've launched our Pacific Network - PoA Mainnet!) and demonstrate how Ocean's blockchain technology removes friction around data sharing. Together with our partner ConnectedLife and sgCarMart, we will show how sharing data on Ocean can enable ConnectedLife to help doctors prescribe personalized treatment for Parkinson's Disease patients; and sgCarMart to help used car buyers make safe and accurate purchasing decisions. In addition, we will be giving a technical demo of Starfish, our open-source solution built on top of Ocean. Through Starfish, developers and data scientists can build and manage data supply lines and utilize the Ocean Protocol network easily and efficiently. This session is perfect for anyone passionate about data & AI and building a New Data Economy where stakeholders have ownership and control over their own data assets.
---
Event Agenda
6.30 pm - Registration
7.00 pm - Overview of Ocean Protocol, Parkinson Disease Usecase Demo and Q&A by Dr. Franz MJ Pfister, Chief Medical Officer of Connectedlife and Board Member of Ocean Protocol
7.30 pm - Mobility Industry Usecase Demo and Q&A by Mike Anderson, Founding Team Member of Ocean Protocol, CTO of DEX
7.45 pm - Starfish Demo - Open-sourced Developer Toolkit and Q&A by Mike Anderson
8.15 pm - Networking over pizzas and beer
9.00 pm - End of Event
---
About the Demos
1. Use Case Demo 1 - P2P Data Sharing for Parkinson Disease
This healthcare use case demo showcases the fruits of our collaboration with ConnectedLife where a system continuously and objectively monitor the motor symptoms of Parkinson's Disease patients. The data is shared with healthcare professionals, who in turn can adjust and prescribe treatments tailored to the specific individual.
2. Use Case Demo 2 - Know Your Vehicle Data Marketplace
SGCM Decentralized Data Marketplace is a proof-of-concept data platform that highlights the merits and value of blockchain-supported data sharing in the automotive space in Singapore. The platform pulls together useful vehicle information like inspection and repair history from various sources and allows prospective car buyers to discover and purchase unique report, generated from aggregated data, to advise their vehicle purchase decision.
3. Technical Demo - Starfish
Starfish is an open-sourced developer toolkit for the data economy. Available in flavors of Java, Python, and Clojure, it allows developers, data scientists and enterprises to create, integrate and manage data supply line through standardised APIs.
Starfish provides simple to use high-level APIs to register/publish data asset, interact with Ocean Network, and apply data operations on data among other capabilities.
---
Speakers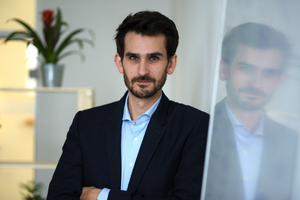 Dr. Franz MJ Pfister is an entrepreneur, medical doctor, and data scientist and is recognized as a leading expert at the intersection of artificial intelligence, data, digitization and healthcare. His academic career includes medical studies at the Ludwig Maximilian University of Munich and the Harvard Medical School with a medical doctorate in neuroscience. He holds an MBA from Munich Business School and earned a Master's degree in Data Science at the LMU Munich. Franz Pfister is currently leading multiple initiatives and is building up companies in the field of Health AI, to improve the quality of patient care and the efficiency of healthcare systems.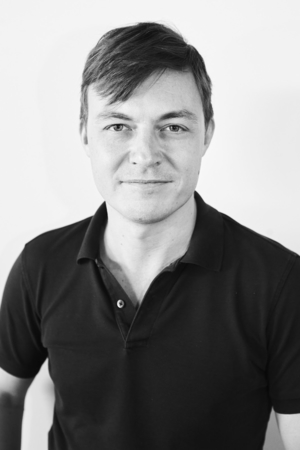 Mike Anderson is Chief Technology Officer of DEX and Founding Team Member of Ocean Protocol. A technology consultant and entrepreneur with extensive experience in software development, data science, and AI, Mike is driving the development of the ecosystem of solutions built around Ocean Protocol, including the DEX reference marketplace for the exchange of data and AI algorithms. Before taking the entrepreneurial path, Mike was an Associate Partner at McKinsey & Company, where he was recognized as a global thought leader in software development and in the specific domain of healthcare IT.
As a passionate open source software developer, Mike develops and maintains a number of software libraries and tools, including the core.matrix library for numerical computing. When not coding, Mike is an enthusiastic dancer who particularly enjoys bachata and modern jive.