Description
"Think big. Start small. Scale fast." - this is the mantra of Lean teams described by Eric Ries in his book, The Startup Way.
Whether you're struggling in an actual startup or trying to build an internal one at an established organisation, a Lean team approach can maximise efficiency and results in uncertain times.

Come listen from Elena Chow (Founder, ConnectOne), who has spent the last 5 years helping startup founders assemble lean teams as she moderates a panel consisting of diverse lean team leaders! Together, let's learn some valuable insights on how to transfer and use Nordic values when building your company culture in Singapore.

*This event is for Nordic Innovation House Singapore and Nordic Business Association members.
---

AGENDA

06:00pm – 06:30pm
Registration

06:30pm – 06:35pm
Welcome Address by Sami Jääskeläinen, Community Director of Nordic Innovation House Singapore

06:35pm – 07:05pm
Keynote by Elena Chow, Founder of ConnectOne

07:05pm – 07:35pm
Panel Discussion on 'Building & Maintaining Lean Team Culture'

Moderator:
Elena Chow (Founder, ConnectOne)

Panel Speakers:
Matti Junila (Team Lead SEA, Smartly.io)
Winnie Khoo (Venture Partner, Antler Singapore)
Leonardo Lopes (HR Business Partner, Electrolux)

07:35pm – 07.50pm
Q&A Session

07:50pm – 08.30pm
Networking & Light Bites
---

PANEL SPEAKERS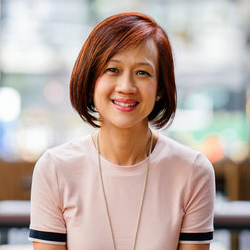 Elena Chow founded ConnectOne on the back of working with startups in a university incubation program back in 2013. She and her team have since helped more than 100 early-stage startups in SEA/HK recruit executive team members and have now expanded their work to include organisation development and consulting.
Her motto "it takes a village to build a startup, surround yourself with mentors, advisors and be brutal about learning from others". On a personal note, she is a mother of 4, a career coach and believes Pilates is the secret to staying young!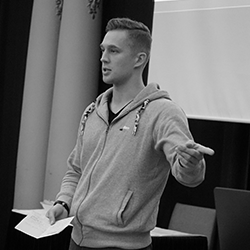 Matti Junila has spent nearly a decade working with start-ups. He has consulted many young start-ups, as well as having founded a few companies of his own before joining Smartly.io - a Finnish digital advertising SaaS company.
Four years ago, his team was put in charge of opening the Asia Pacific operations for Smartly.io in Singapore. Starting with just three people, they have since grown the APAC team to 15+ people, 3 offices, and millions in revenue. Matti now serves as Head of South East Asia for Smartly.io, helping some of the most advanced Facebook marketers in the region.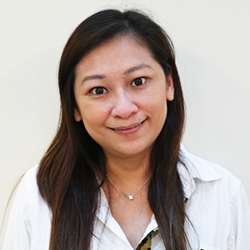 Winnie Khoo is currently a venture partner in the Antler Singapore office, where she shares the overall responsibility for Antler's operations in Southeast Asia. She has more than 20 years of experience in managing tech and media start-ups cross-functionally across Asia. She also spent the last 15 years in leadership positions with tech giants like Alibaba, PropertyGuru, and Carousell, helping these companies grow from early stage to market leadership positions.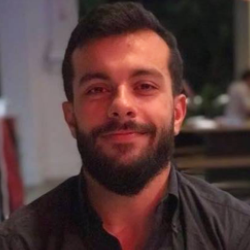 Leonardo Lopes works as an HR Business Partner at Electrolux, with the objective of strengthening business partnership capabilities of functional areas to support business growth in APAC & MEA. Prior to the current role, he had experiences in the areas of Talent Management and HRBP to support the international expansion of Technology and F&B companies. Brazilian living in Asia for a number of years, Leonardo is passionate about cultural diversity and reinventing Human Resources to support businesses to meet the expectations of consumers around the world.

---

Building & Maintaining Lean Team Culture event is in collaboration with Nordic Business Groups - Finnish Business Association, Norwegian Business Association, Swedish Chamber of Commerce Singapore, and content partnership with ConnectOne.