Enjoy 1 dram of whisky & 2 cocktails, and indulge in the best NY pastrami sandwich in a night of revelry Rabbie Burns style for SGD48!
About this event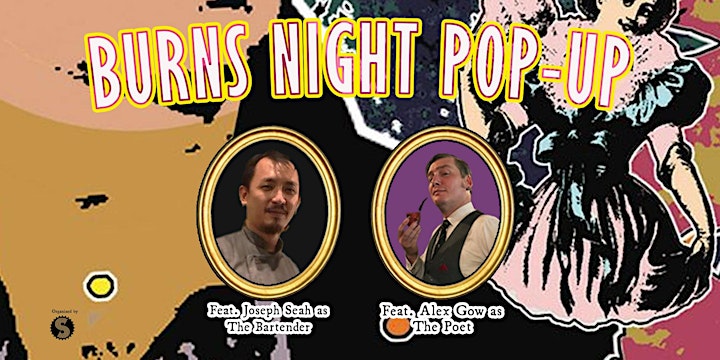 One night only! Enjoy the first Scottish rye whisky in over a hundred years, poetry, pastrami, fun and more.
Session 1: 6.30pm - 8.00pm
Session 2: 8.30pm - 10.00pm
Ticket includes:
1 x regular pastrami sandwich with fries
1 x Arbikie Whisky Highball Cocktail
1 x dram of Arbikie Whisky
1 x Arbikie Whisky Cocktail Bobby Burns Cocktail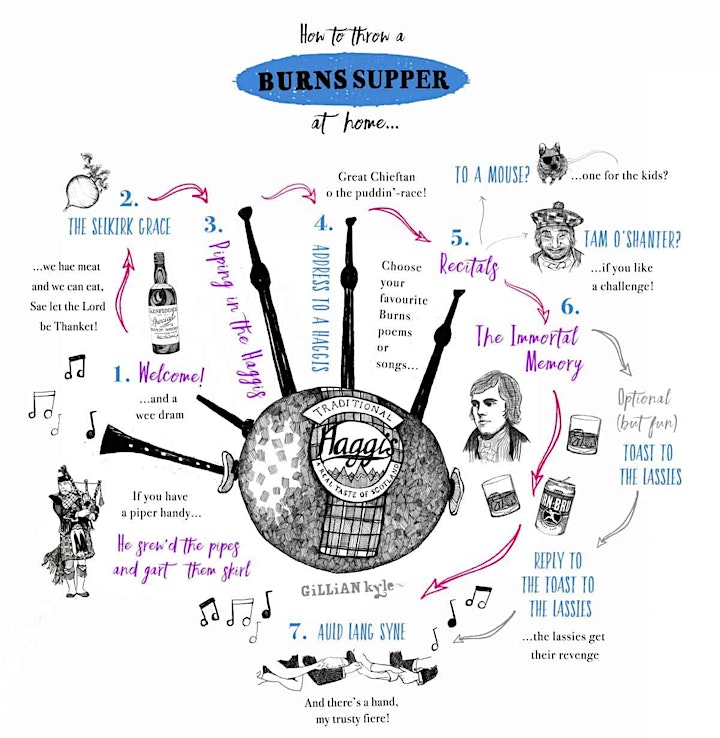 What is Burns Night
Burns Night is a celebration of the life of Robert Burns (and his works)! And no one does a better illustration of Burns Night and who Robert Burns is better than Gillian Kyle.
For our shortened version of Burns Night, Mr Alex Gow will be doing the address to a Haggis. It is a wonderfully strong and rousing poem and a real delight to recite (with his Scottish accent). Mr Joseph Seah will be pouring the first scotch rye whisky in 100 year - Arbikie Highland Rye Whisky 1794 as the toast dram!
Haggis is very kindly and generously donated by Singapore St Andrew's Society.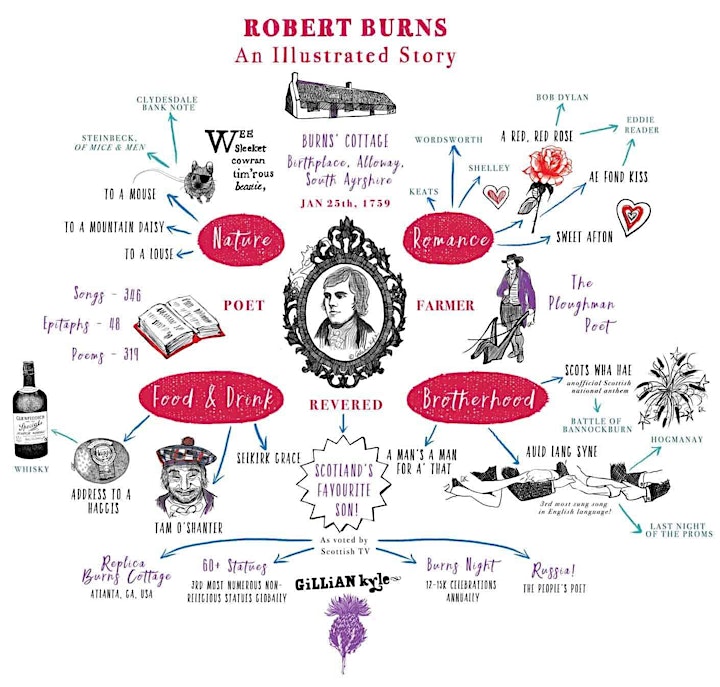 Arbikie Highland Rye Whisky
Arbikie Highland Rye Whisky is the first Scottish rye whisky for over 100 years. The 1794 edition celebrates the year that Arbikie was first discovered as a distillery. Now, as then, all ingredients for the still are taken from the farm in the estate and its surroundings. Records show that rye grain was used in Scotch whisky production until the late 19th century. It is a tradition that Arbikie Distillery has revived.
Pastrami Bar
Singapore's legitimate New York Jewish deli pastrami sandwich. The Pastrami Bar's regular size sandwich has half-pound hand-carved pastrami with New York rye bread and mustard. The full sandwich comes with moreish one-pound meat.
Using traditional naval cut (or also known as beef belly) for the pastrami, the tough yet fatty meat is perfect for the in-house slow-cooking technique as it infuses the secret mix of spices while tenderising and extracting the best flavours. Served fresh daily.
Pastrami sandwiches are iconic to delis in New York. It has a rich and cultural history that dates back to late 19th century when the city saw a surge of Jewish immigrants arrive from Europe, including Romania.
COVID-19 Compliance
Venue and organiser comply to Safe Management Measures. Session numbers are strictly controlled. There will be no intermingling.
All visitors will be required to wear masks, check in via SafeEntry, and have their fully vaccinated status* verified before entering the venue.
* An individual is considered as fully vaccinated if they have:
a) received the appropriate regimen of World Health Organisation Emergency Use Listing vaccines, including their respective duration post-vaccination for the vaccine to be fully effective, and had their vaccination records ingested in MOH's national IT systems.
Those who have recovered from Covid-19 must present their valid negative results for admission. There will not be any pre-event testing station on site for visitors.
Date and time
Location
Refund policy
Organiser of Burns Night Pop-up: 1 Whisky, 2 Cocktails and Poetry Revelry
Founders of SPUN Spirits, Matthew and Chris always seem to maintain their banter and wild humour. This humour pervades much of what they do. Two wacky guests shifts spring to mind, namely Piss Turnips (an anagram of SPUN Spirits) and SPUN-dau Ballet They promise more to come, but one wonders if everyone can all handle the puns.