Event Information
Refund Policy
Refunds up to 1 day before event
About this Event
BUSINESS MANAGEMENT (CEO, MD, FOUNDERS, BOARD MEMBERS) while taking decisions must consider Business Audits that gives insights on the Business and its Future. This helps the management to take quality & effective decisions in time.
BUSINESS AUDITS (Non-Financial) must be done Quarterly or Byannually or Annually in order to get a Stable, Sustainable & a Growing Business.
-
BUSINESS AUDITS:
1. Helps the Management (CEO, MD, FOUNDERS, Board Members etc.) to take Wise & Timely Decisions to make the appropriate changes in the organization, model and other predictive & non-predictive variables.
2. Helps to understand the Customer behavior over the time and future predictions on the same. This Includes Customer Behavior Modeling, Acquisition & Retention strategies.
3. Helps to understand the internal structure and helps in Optimization of the same. This also deals with the KAM and the KPI's
4. Helps in optimization of the Resources (Man & Machine) with detailed SOWT analysis. Here Enterprise Resource Planning plays a key role.
5. Helps to understand the market trends for better decision making. Market trends gives a better idea on BANT and other frameworks.
6. Helps to understand the CLV based on which MRR/ARR/IRR can be analyzed & predicted
7. Helps to understand the CAC that can be used in correlation with CLV (LTV)
8. Helps in the NPS (Net Promotor Scale) to understand the Business Sustainability
9. Helps to optimize the Operational, Analytical & Collaborative CRM's along with CAC
10. Helps the management to implement the BANT framework more effectively, especially for Customer Acquisition.
11. Helps the management to see and analyze the SPC for getting more optimized results
12. Helps with the MIS, ERP & EIS for better optimization
NDA : The Non-Disclosure Ageeement can be signed if required.
REPORTS : Business Audits reports are Confidential, Password Protected and to be accessed by the Higher Mangement only.
DURATION : The Business Audit takes at least 2-3 weeks.
COST : The cost per Business Audit varies and is analyzed only after the initial discussion.
-
PLEASE NOTE :
1. THIS IS NOT A CONSULTATION RATHER A DISCUSSION TO GET A GENERAL IDEA ABOUT YOUR BUSINESS, TO CONDUCT THE BUSINESS AUDIT
2. THE TICKET PRICE SHOULD NOT BE CONSTRUED AS BUSINESS AUDIT FEE, ITS JUST FOR THIS DISCUSSION ONLY. THIS PRICE WILL BE ADJUSTED IN AUDIT FEE.
ABOUT:
I am Lakshman Singh (Angel Investments, Business Advisor, Business Consultant, Business Auditor, Startups Mentor, Entrepreneur, CEO & Founder)
I have over 15 years of relevent experience and help people in business through Consultations, Advices & by Auditing the Businesses. I also help businesses by investing in them, mentoring them and giving them exposure of my network.
https://www.lakshmansingh.com/
https://linkedin.com/in/iamlakshmansingh
Email : Connect@LakshmanSingh.com
***THIS IS AN ONLINE DISCUSSION THROUGH ZOOM VIDEO CONFERENCING FOR EVERYONE FROM ANYWHERE***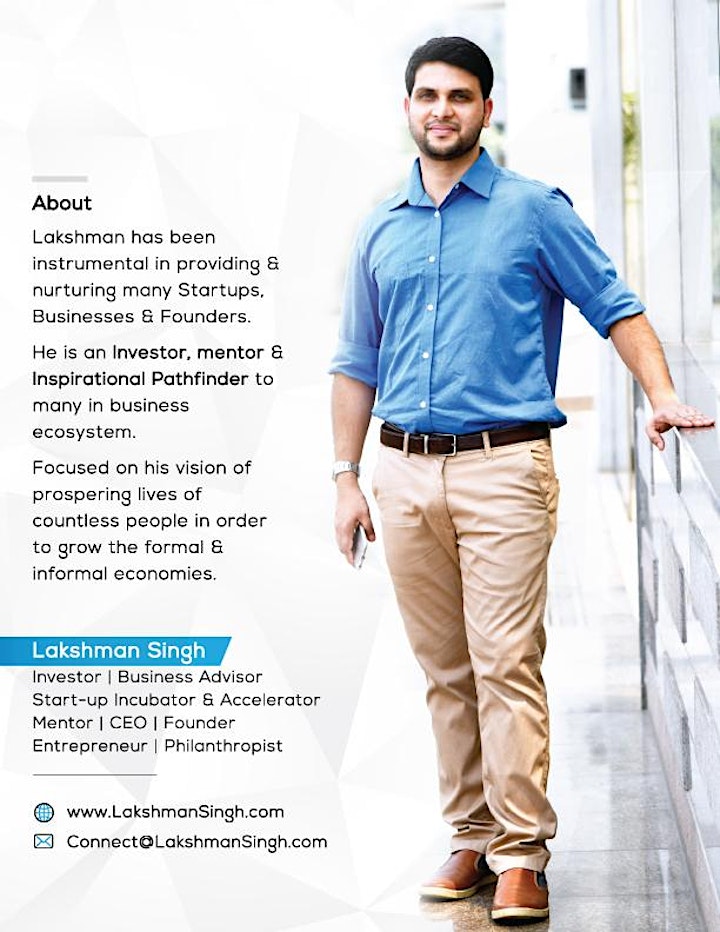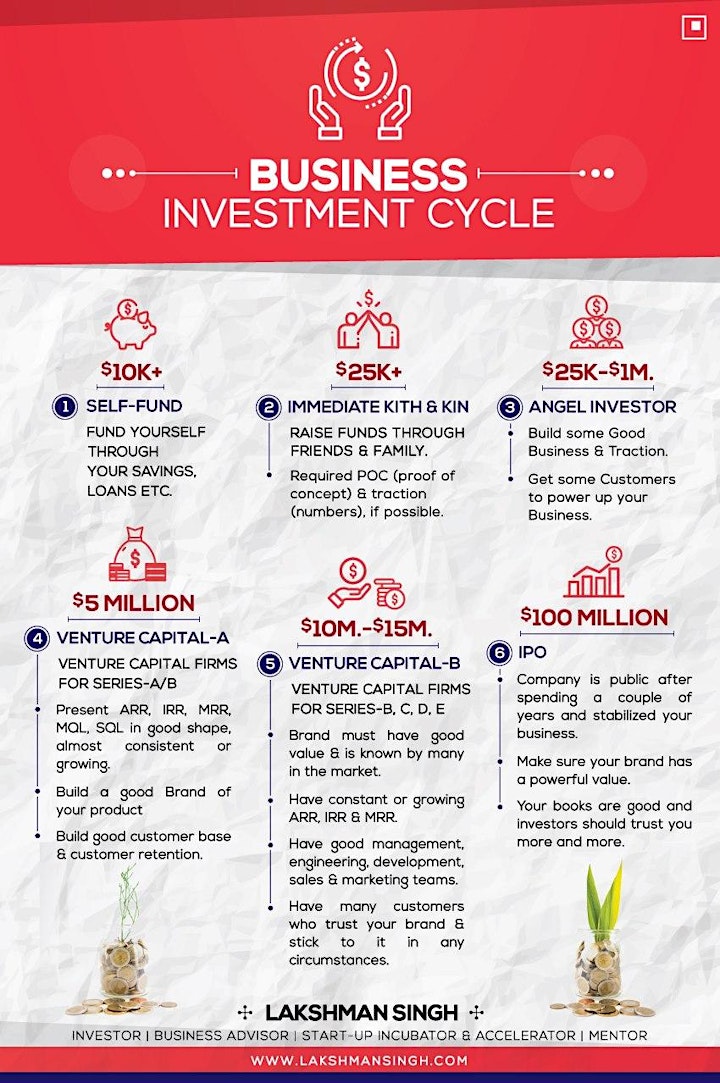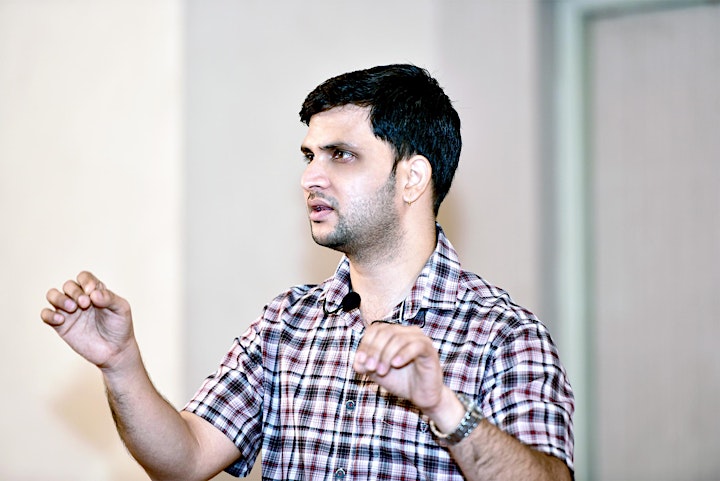 Date and Time
Location
Refund Policy
Refunds up to 1 day before event