About this Event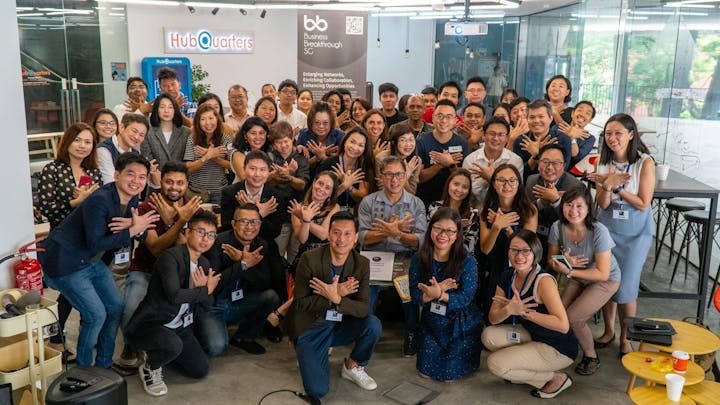 BBSG is a community of like-minded business-owners who understand the importance of collaborative networking to catapult their businesses. Join us in our networking events and partner us for business projects!
BUSINESS BREAKFAST NETWORKING WILL GREATLY BENEFIT YOU IF YOU ARE:
✔ An Entrepreneur looking to leverage & collaborate with like-minded professionals;
✔ Biz-Owner looking to expand your current network;
✔ Trainer, Coach, Consultant, Speaking Professional looking to find new gigs.
4 REASONS TO ATTEND THIS NETWORKING SESSION:
1) Make new contacts and build/extend your network;
2) Create new biz opportunities with like-minded professionals;
3) Learn valuable marketplace tips/ advise from biz leaders&speakers
4) Enjoy a quick morning-buffet in a cosy warm cafe-bistro, on the house!
Guest speaker is MERVIN YEO as Networking Evangelist, Mervin spreads the good news of networking through his writing, training, coaching and mentoring. A leading networking expert, Mervin had authored and co-authored numerous books including Purposeful Networking For Introverts and I Can Connect - An Introvert's Handbook To Stress-Free Networking and is contributing author in the New York Times best-seller Masters of Networking. Mervin lives, breathes and speaks the language of referrals, collaborations and strategic alliances. As Introvert Leader, Mervin founded the Introverts Network Singapore in May 2013, a quietly growing networking community of introverts to impact the marketplace. Mervin had also started similar networks in Indonesia, Malaysia and the Philippines with plans for more cities in the region. A Master Facilitator for Leadership Agility programmes for corporate executives, he is a part of the Strategic and Corporate Planning team of Agilityship Asia Pacific.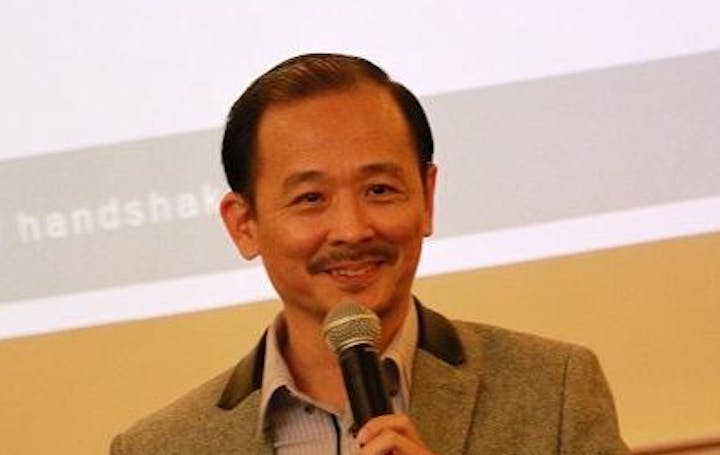 "Pursue P.R.O.F.I.T. Through Strategic Networking"
SYNOPSIS
Networking is a potentially powerful strategy not only to establish new contacts, but to boost business development. When done well, it has proven to be a relatively inexpensive marketing strategy, effective when done right. The connections and relationships you build with people can give you an edge in all aspects of your business. To ensure that your networking efforts are dynamic, influential and effective, this involves the ideal mindset, attitude and preparedness. Through his talk, Mervin will show you his signature P.R.O.F.I.T. model of purposeful and strategic networking.
KEY HIGHLIGHTS
1. Benefits of networking for career and business success
2. 6 powerful principles practised by master networkers around the world
3. The 4P's of Referral Marketing to gain that edge over your competitors
This event is currently FREE! (Plans to charge a small nominal admission fee will be introduced soon).
PLEASE NOTE - Admission by BUSINESS NAME CARD please.
Breakfast is opened from 9.20am (First come first served)
We are expecting a FULL HOUSE. Do register early to avoid disappointment!