Event Information
Refund Policy
Refunds up to 1 day before event
About this Event
THIS CONSULTATION IS VALUABLE FOR FOUNDERS / CEO'S / BUSINESS OWNERS
-
**Business is full of uncertainities & Customer "may be" the King but not always.
**As a Businessman, lie to the world if you want to but must not lie to yourself.
** You must get & value Second (2nd) Opinion even if you are very very sure about something.
**I am here to help you to get the solutions to the problems and the advice that you are looking for your Business.
-
YOU & YOUR BUSINESS SHOULD BE IN GOOD SHAPE IF YOU HAVE FOLLOWED OR INCORPORATED THESE BASIC & ESSENTIAL ELEMENTS:
CAC, CLV, MRR, ARR, SQL'S, MQL'S, MODEL CANVAS, CUSTOMER BEHAVIOR MODELING, CUSTOMER ACQUISITION & RETENTION, ERP, CRM, KPI, KAM, MIS & EIS, BANT FRAMEWORK, SWOT ANALYSIS, ORGANIZATIONAL STRUCTURE, BUSINESS AUDIT & COMPLIANCES
-
CONSIDER THIS CONSULTATION FOR YOU & YOUR BUSINESS IF:
1. If you are facing financial, operational, customer problems in your business
2. If your strategies are not working or if you are unable to frame strategies whether its sales/ marketing or operations
3. If you are unable to determine the actual value of your product that customers would love to pay for
4. If you are unable to get customers in your business or if you are unable to retain the customers for recurring business
5. If you are unable to grow your business or unable to expand your business
6. If you are struggling in business and don't know where to go or what to do
7. If your business is on the verge of Collapse and you are unable to find a way out
8. If you are planning a new business and don't know what would be the best strategy to lauch your product or go into the business
9. If you don't know what to do when you are are planning to have more than 1 business and how to manage all at once.
10. If you don't know how to determine or give a WoW factor to your customers
-
ABOUT:
I am Lakshman Singh (Angel Investments, Business Advisor, Business Consultant, Business Auditor, Startups Mentor, Entrepreneur, CEO & Founder)
I have over 15 years of relevent experience and help people in business through Consultations, Advices & by Auditing the Businesses. I also help businesses by investing in them, mentoring them and giving them exposure of my network.
-
Web : https://www.lakshmansingh.com/
Blog : https://www.lakshmansingh.com/blog
Linkedin : https://linkedin.com/in/iamlakshmansingh
Email : Connect@LakshmanSingh.com
DO ASK ME ANY QUESTIONS THAT YOU HAVE & I'D BE HAPPY TO HELP YOU.
The Duration of this Consultation will vary from 30 - 60 minutes.
***THIS IS AN ONLINE CONSULTATION THROUGH ZOOM VIDEO CONFERENCING FOR EVERYONE FROM ANYWHERE***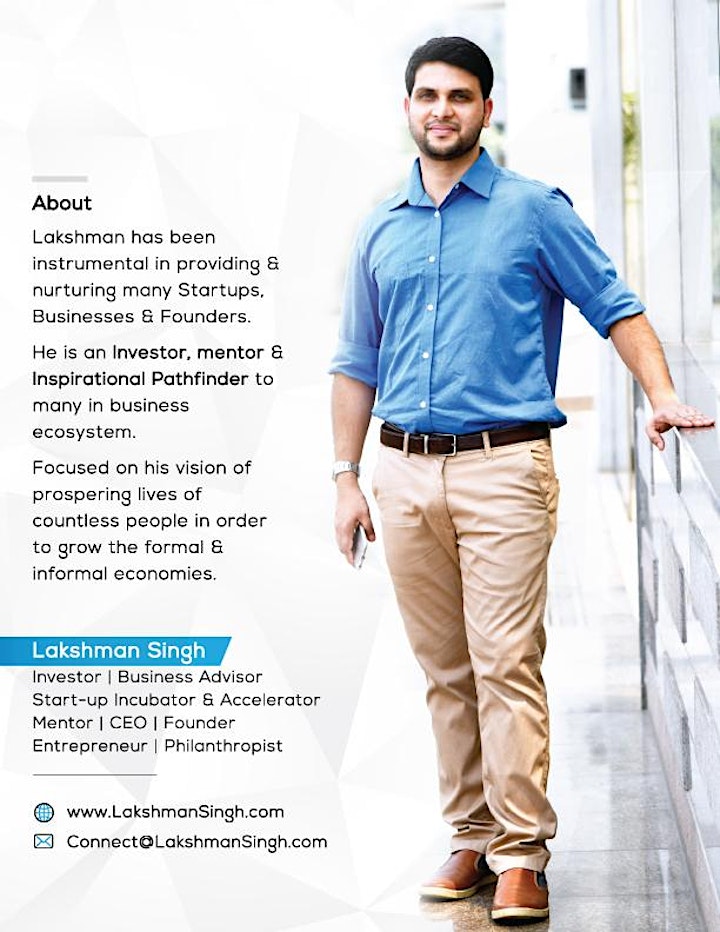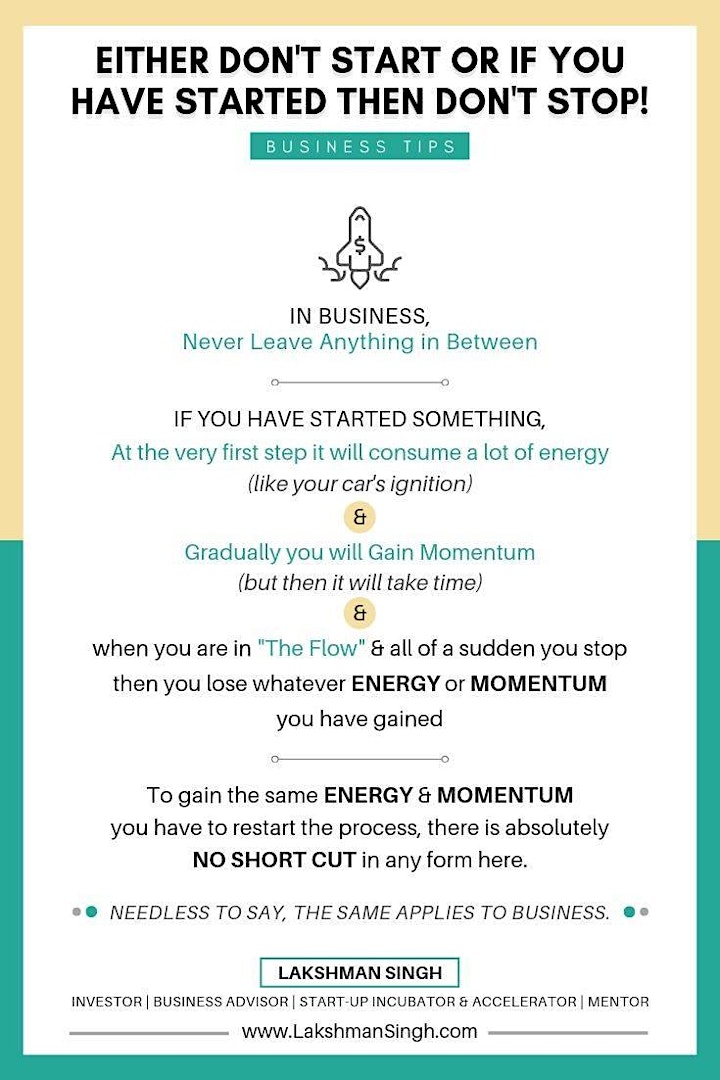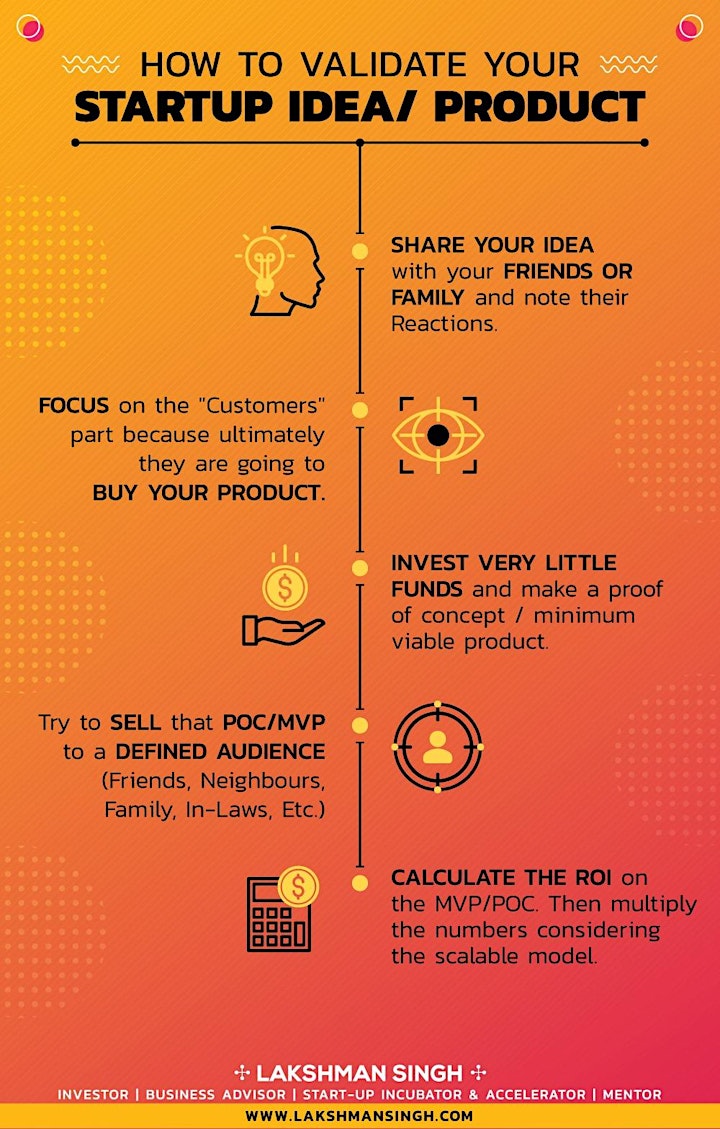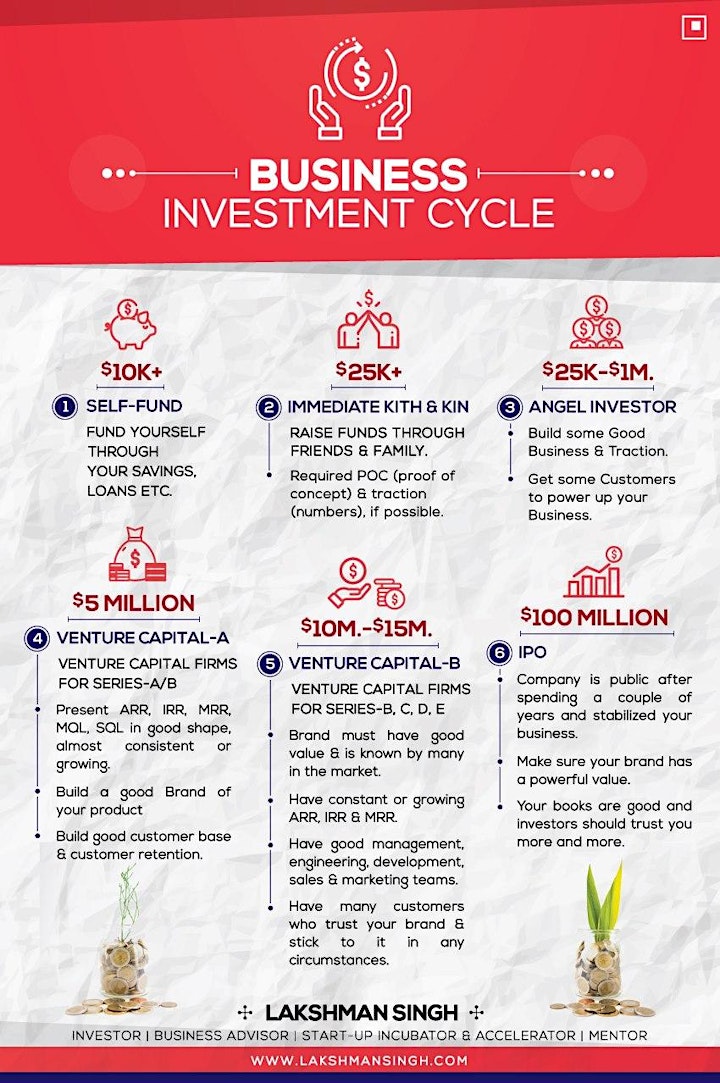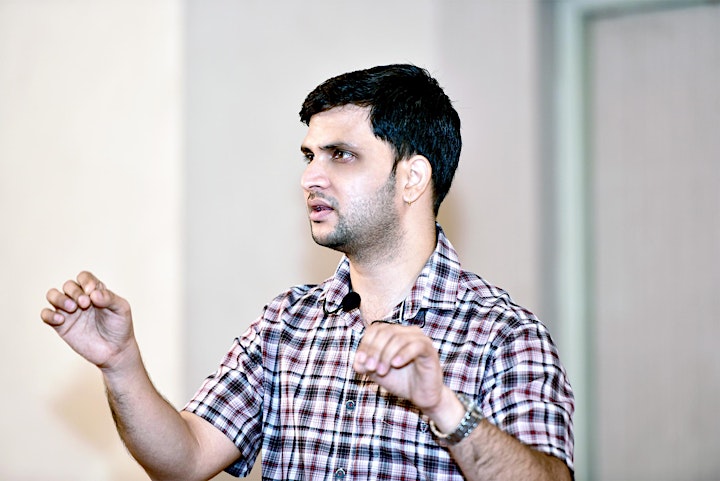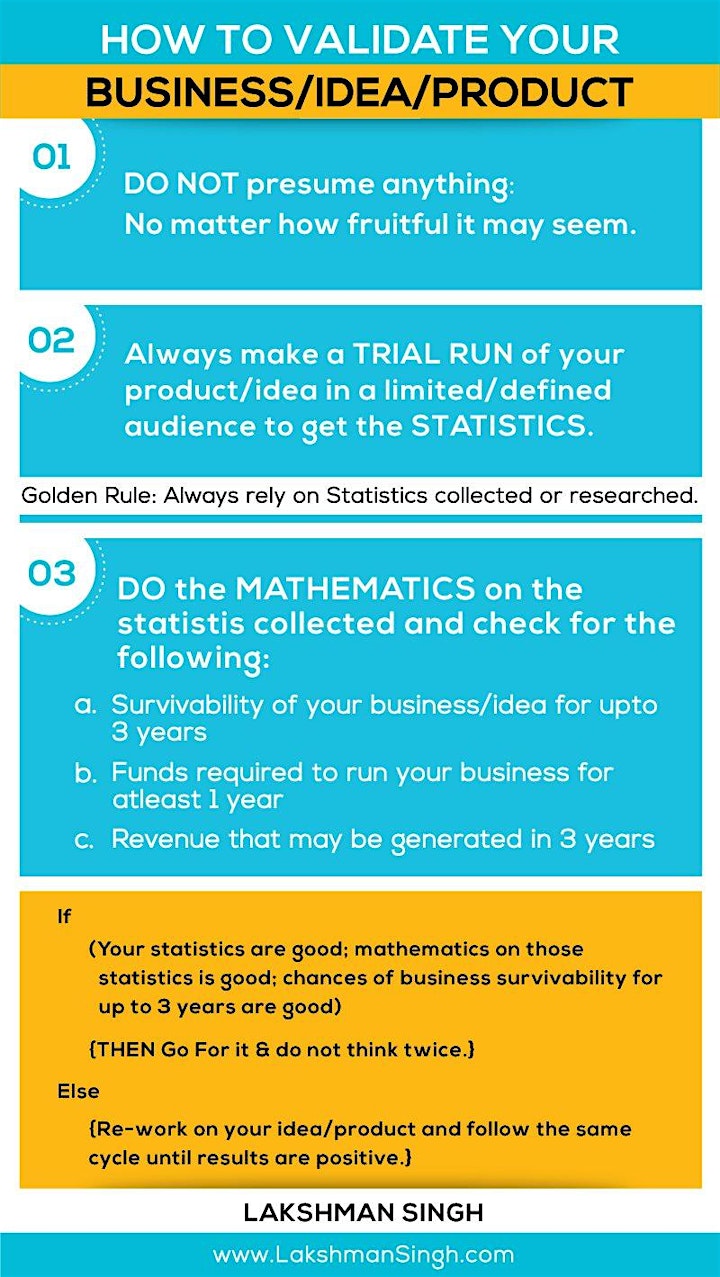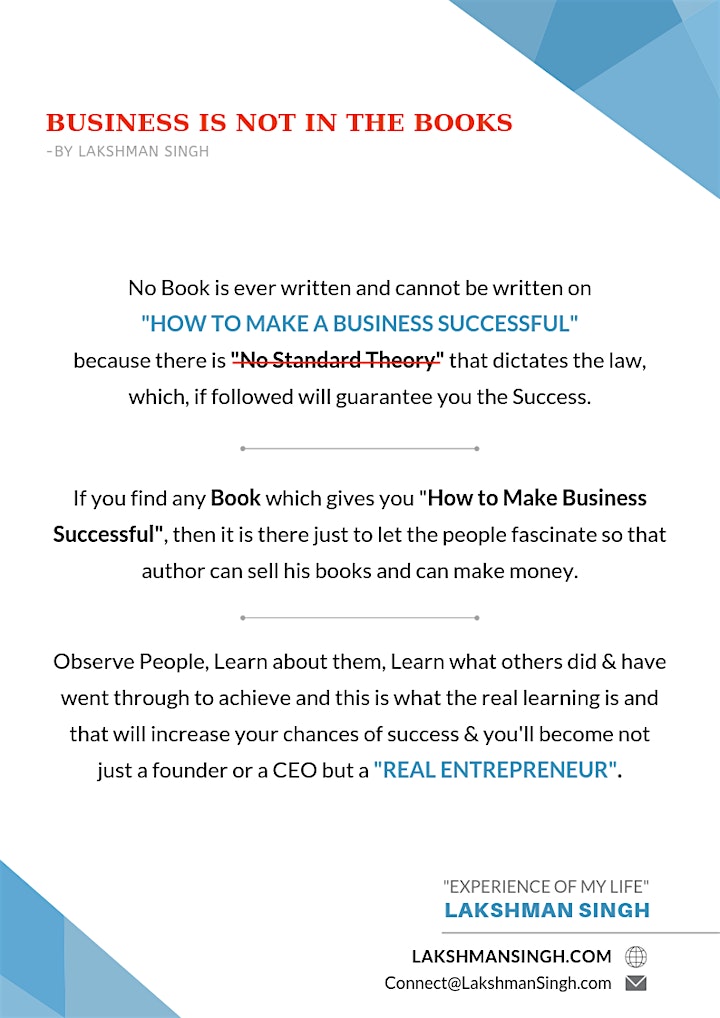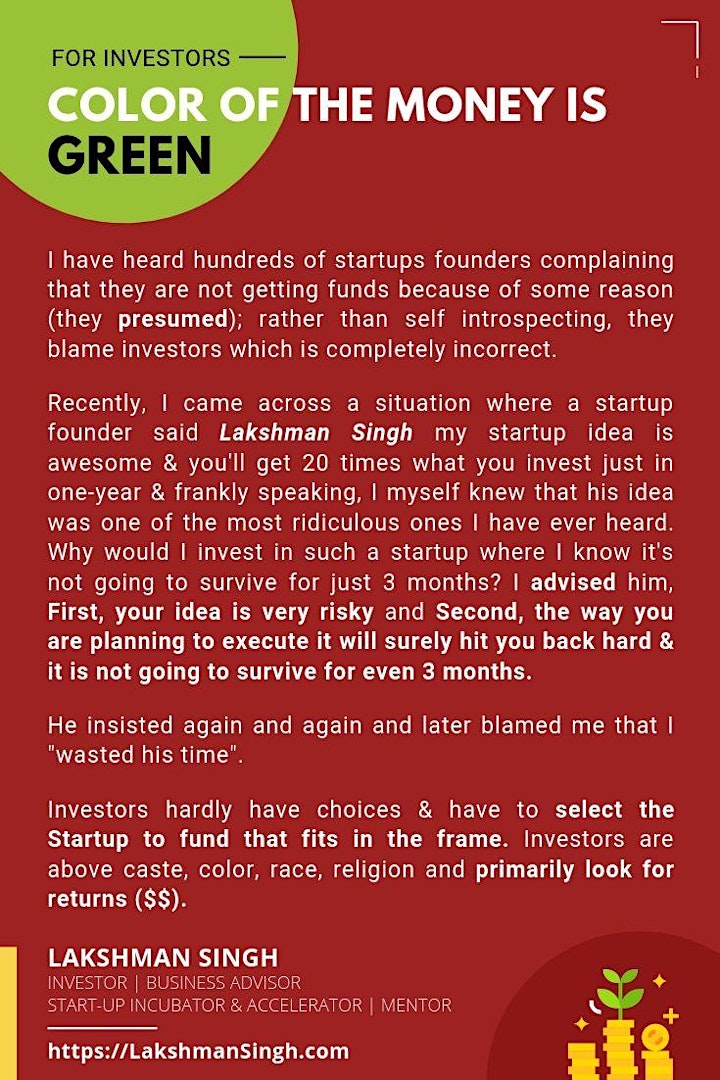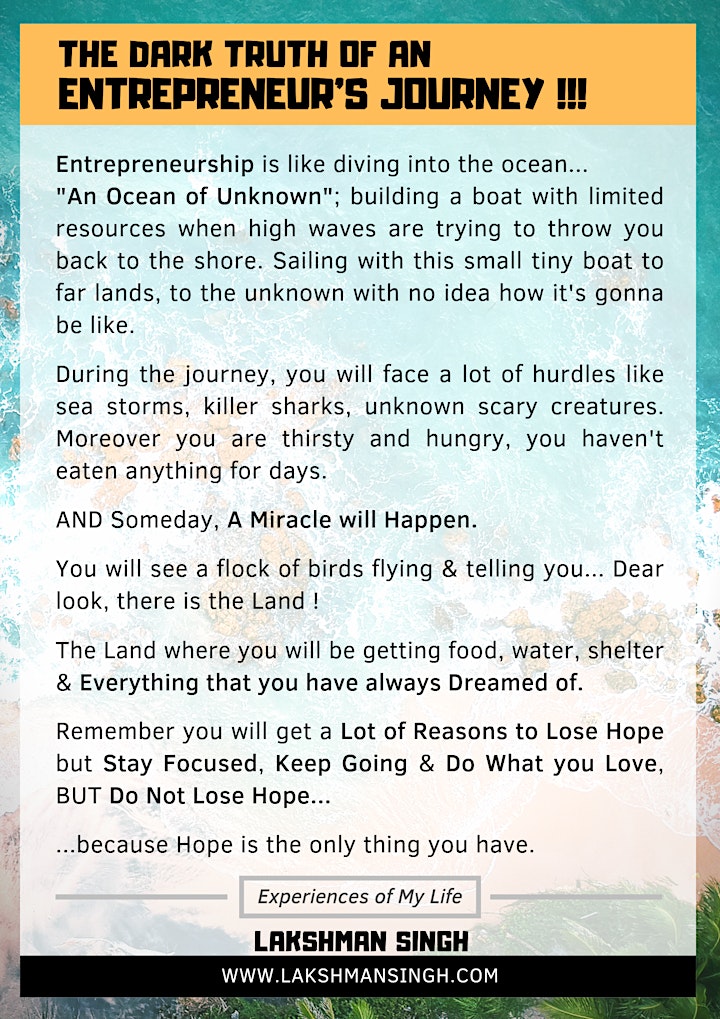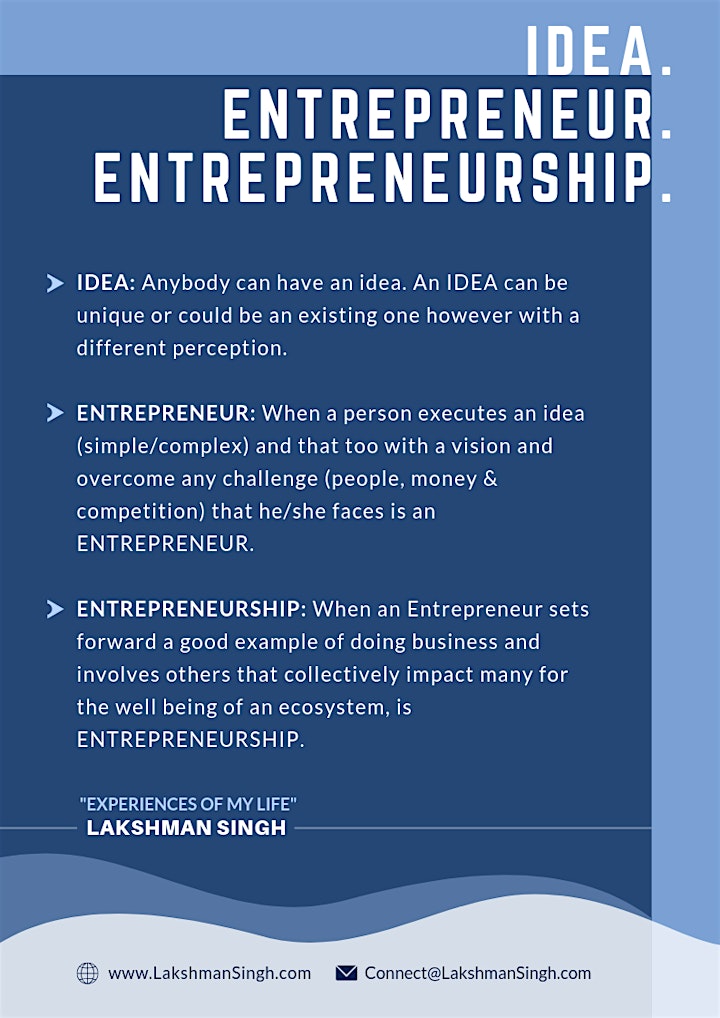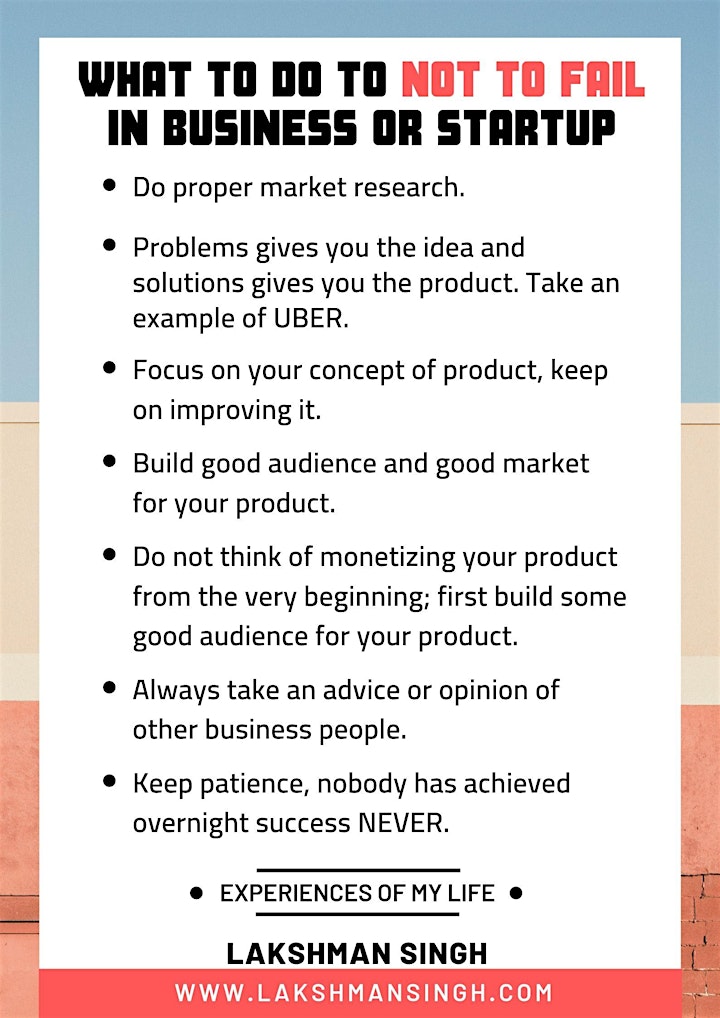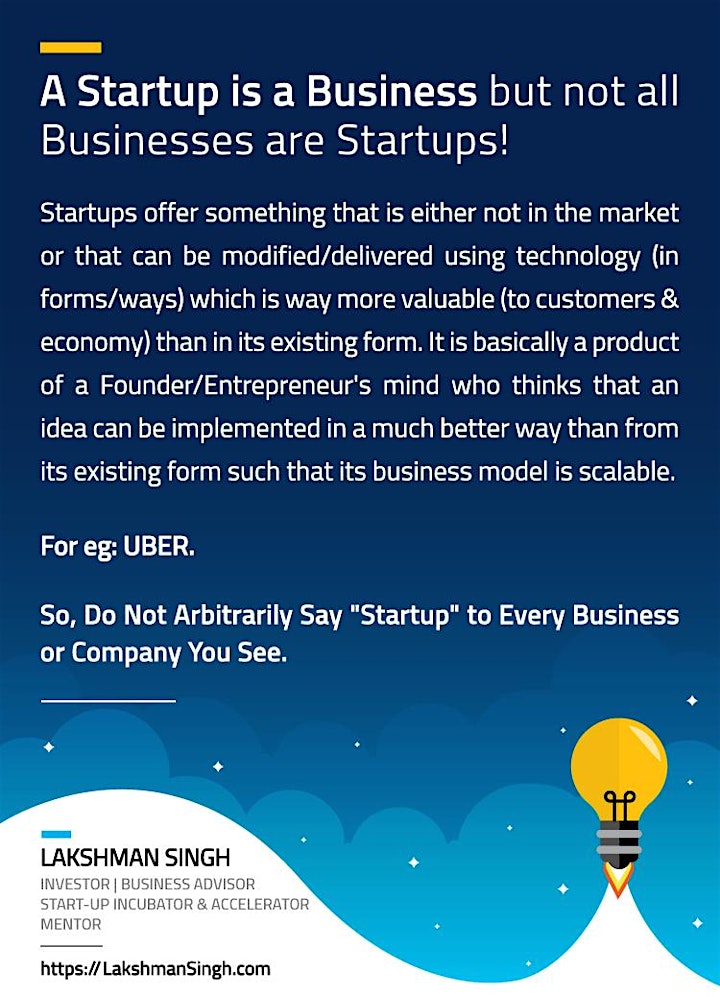 Date and Time
Location
Refund Policy
Refunds up to 1 day before event