நீங்களும் ஒரு நடிகர் ஆகலாம் by AKT கிரியேஷன்ஸ், ஆனந்தக் கண்ணன் | Read! Fest
நீங்களும் ஒரு நடிகர் ஆகலாம் by AKT கிரியேஷன்ஸ், ஆனந்தக் கண்ணன் / You too can become an Actor by AKT Creations, Ananda Kannan
About this event
நீங்களும் ஒரு நடிகர் ஆகலாம் by AKT கிரியேஷன்ஸ், ஆனந்தக் கண்ணன் /
You too can become an Actor by AKT Creations, Ananda Kannan
11 July 2021, Sunday
4pm to 6pm
Imagination & Possibility Rooms, National Library Building
Synopsis
நாடகப் பயிற்றுவிப்பாளர் ஆனந்தக் கண்ணன் நடத்தும் அறிமுக நடிப்புப் பட்டறை. நடிப்பு, மேடை நாடகம், தொலைக்காட்சி, ​திரைப்படம் ஆகியவற்றில் நடிப்பைப் பற்றிய பல்வேறு கூறுகளைப் பட்டறை வழங்கும். வெவ்வேறு நடிப்பு வகைகளையும், நல்ல நடிப்புக்குத் தேவையான அடிப்படைத் திறன்களையும் பங்கேற்பாளர்கள் இந்தப் பட்டறையில் கற்றுக் கொள்ளலாம்.
An introductory workshop on acting with theatre practitioner Anandha Kannan. The workshop will provide an insight into the field of acting, theatre, television and cinema. It covers the different methods of acting and equips the participants on the basic skills needed for good acting.
About the Speaker
Anandha Kannan Govindarajoo / ஆனந்தக் கண்ணன்
Ak தியேட்டர் லிமிடெட் சிங்கப்பூர், ஆனந்தக் கூத்து டிரஸ்ட் இந்தியா போன்ற கலை சம்பந்தப்பட்ட நிறுவனங்களின் இயக்குனராக இருக்கிறார் ஆனந்தக் கண்ணன். சிங்கப்பூர் ஃபிலிம் கமிஷன் உபகாரச் சம்பளம் பெற்றவர். தென்னிந்திய தொலைக்காட்சி நடிகர்கள் சங்கம் வார இதழ்கள் நடத்திய போட்டிகளில் விருதுகள் பெற்ற பெருமை இவருக்கு உண்டு. 2008ல் உலகப் பல்கலைக் கழக இளையர் மாநாட்டில் இவருக்கு அ​னைத்துலக இளையர் அங்கீகாரம் கிடைத்தது.  
Anandha Kannan is the Founder Director of AK Theatre Limited (Singapore), Creative director of Anandha Koothu Trust & Artistic Director of AKT Creations. A Singapore Film Commission Council scholar, he was recognized as International Youth Icon in World Universities Youth Conference (2008), Best Actor in Television Actors Guild Award (South India 2008) and Best Anchor Pradhana Vizha 2012 (Singapore TV Awards).
This programme is based on மெய்நிகரி/ Meinigari a Read! Fest featured title. Borrow the title at https://go.gov.sg/nlb-meinigari.
For the full listing of Read! Fest programmes, visit go.gov.sg/readfest21
About Read! Fest 2021
Read! Fest 2021 invites you on a forward-looking journey of self-discovery. With the theme of Reboot, take a moment to re-examine and refresh your lenses on day-to-day aspects that shape our lives.
Anchored by 12 key books and topics, Read! Fest will host over 60 programmes – from talks by world-renowned authors to workshops and experiences – each curated to immerse you in a world of thoughtful ideas for our time.
From myths and minimalism to work and womanhood, stretch out to explore new worlds and perspectives. Where will you find yourself?
For more info, visit go.gov.sg/nrm-readfest21.
Partner
AKT கிரியேஷன்ஸ் / AKT Creations
கல்வி கலந்த பொழுது போக்கான நாடகத்தைப் படைத்தல்,  பாரம்பரியத்திற்குத் தேவையான உள்ளடக்கத்தைப் படைத்தல், தயாரித்தலில் உலகின் சிறந்த நிறுவனமாக விளங்குவதே AKT கிரியேஷன்சின் இலக்கு.
The AKT Vision is to be one of the world's leading drama and heritage content producers and providers in EDUTAINMENT. AKT creations offers programs, which are fun, educational and explorative that enthuses, enchants and inspires, giving participants skills that last a lifetime. Thier programs are crafted to boost confidence, enhance creativity and create camaraderie through Arts Edutainment.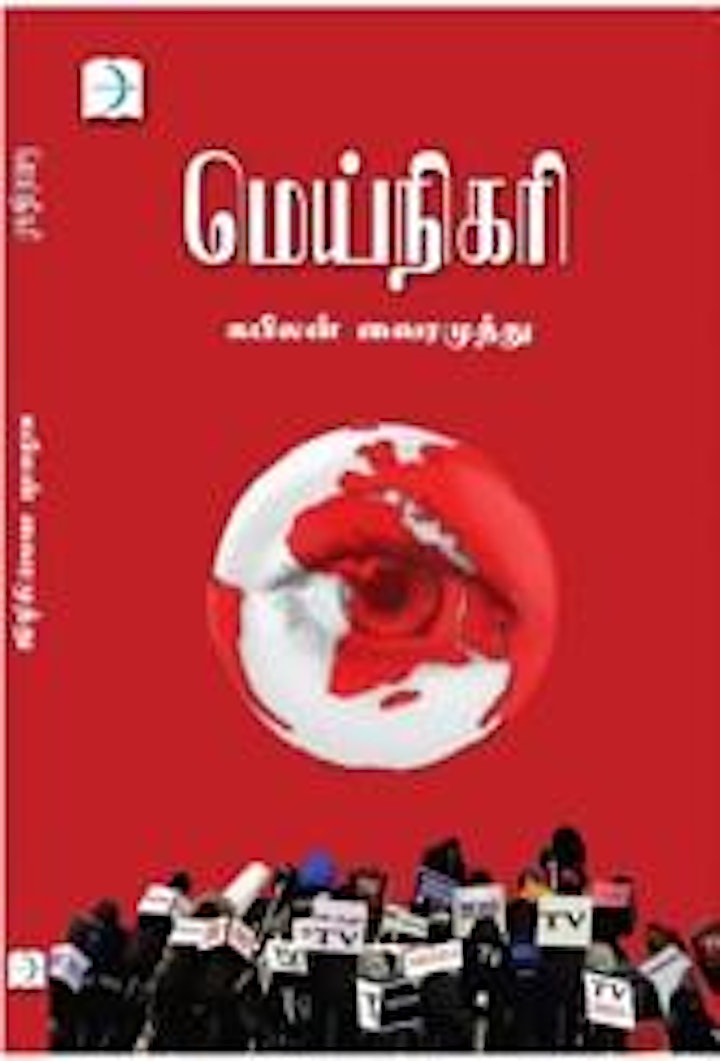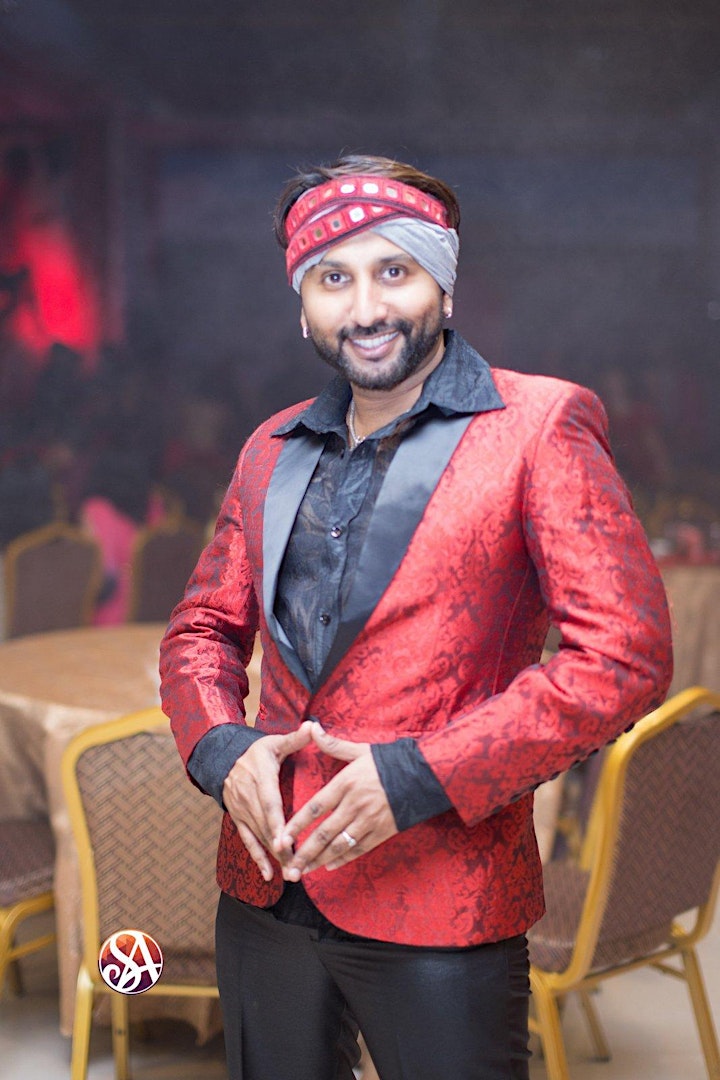 Onsite Programme/Event Administrative Information
This programme is conducted onsite only.
Only [30] seats are allocated, and Safety Management Measures rules are to be observed.
Participants must arrive 5 minutes before the session commences. Seats of late attendees will be given to others.
The National Library Board, Singapore (NLB) reserves the right to deny entry to participants who do not abide by the Safety Management Measures rules.
Organiser of நீங்களும் ஒரு நடிகர் ஆகலாம் by AKT கிரியேஷன்ஸ், ஆனந்தக் கண்ணன் | Read! Fest
The National Library Board (NLB) manages a network of 27 public libraries, the National Library and the National Archives of Singapore. NLB promotes reading, learning and information literacy by providing a trusted, accessible and globally-connected library and information service through the National Library and a comprehensive network of Public Libraries.